Marriage Counseling Questions
Does Couples Therapy Work?
By Dr. Lisa Marie Bobby
People often wonder whether couples therapy works. Specifically, they wonder whether couples therapy will work for them.
(And to clarify, the terms "couples therapy," "couples counseling," and "marriage counseling" are interchangeable. Marriage counseling is the term that's used when a married couple is in therapy together, and couples counseling is the general term used for the same therapy when a couple is committed, but isn't married. The kinds of techniques the marriage counselor uses and the goals of therapy are often similar).
All relationships have ups and downs. Frustrations or hurtful feelings that stem from relationship problems can have a major impact on your life. You might find yourself thinking about the relationship a lot, or worried about how things are going to get better. At these times, couples who care about their relationships often seek outside support to repair their relationship.
There are plenty of statistics to show you about how effective couples therapy can be, but stories of successful couples therapy are often more revealing. Here's an example of what couples therapy looks like in action.
Will Couples Counseling Work For Us? Ask Chris and Karen.
"Chris and Karen" (not their real names) typify the couples we see. Chris emailed us for a couples therapy consultation meeting, saying that he and his wife needed help to improve their communication.
During our first meeting we started to sort through their concerns. They described periods of relative peace and calm punctuated by "tense moments" that sometimes led to fights. Karen seemed frustrated but I could see that under the surface she was really hurting. With just a few gentle questions from me the hurt poured out and she told me that she felt very lonely and uncared for by her husband sometimes.
Chris sat with his face reddening, and at first seemed reluctant to talk. But with my support, he was able to open up about how he felt like she was always upset with him, and how that made him want to withdraw. He was able to talk about how he felt lonely and like his needs were going unmet too.
They talked about how their relationship had changed since the birth of their first child, and how irritation and hurt seemed to have replaced the affection and fun they once shared. Karen, Chris and I meet weekly for 12 weeks (the average number of sessions for successful marriage counseling), and our couples therapy appointments became the "safe place" where they each trusted that they would be heard and understood. In our meetings they could talk about hard, yet necessary topics without it turning into a fight.
Couples Therapy Helps You Grow, Together.
I helped them to understand each other's feelings and needs. Session by session their empathy for each other grew and their attitudes toward each other softened. Once they started to feel better about each other, we began discussing the practical strategies their relationship needed to thrive.
They learned communication skills, new ways of doing things, and between our appointments they practiced the things we were talking about in therapy. Meeting through face-to-face video conferencing was essential to their success. Without it they would never have been able to keep their weekly appointments with me.
I know from experience that marriage counseling works when couples are committed to the process. Going two or three weeks between meetings can be detrimental. They always kept their appointments with me because it was so easy. They met with me on a laptop at their kitchen table, after dinner. They never had to find childcare for their daughters, and Karen often nursed their baby while we talked.
I often schedule individual meetings with both people in a couple, and Karen usually saw me at home during nap-time. I met with Chris during lunch hour at his office. When Chris traveled, as he frequently did, the three of us were still able to meet together, each from a different location, and the steady, forward momentum of their therapy continued.
Over time both Chris and Karen came to understand each other's point of view and each became willing to try new things in response. We talked about housework, parenting, sex, money, in-laws, communication, time together and much more. We put new plans in place that honored both of their feelings, and the fights stopped.
But, more importantly, they felt closer and more connected to each other. They had fun again. And they learned the skills and tools to ensure that when they hit another rough patch in the future, they could work through it on their own.
During our last meeting they sat on their couch with their arms around each other and seemed so in love. They had both grown enormously, and they seemed genuinely appreciative of each other. It was beautiful to see!
You provided us such a safe place to be honest with ourselves and with each other our fear of being vulnerable and weak were transformed into a feeling of opportunity to be heard. My husband and I are better friends, parents, lovers and companions than we have ever been.
Meet a Few Of Our Relationship Experts
The marriage counselors, couples therapists and premarital counselors of Growing Self have specialized training and years of experience in helping couples reconnect. We use only evidence based strategies that have been proven by research to help you restore your strong bond, and love your relationship again.
Meagan T.
M.A., LMFT
Meagan is a relationship specialist. She is a Licensed Marriage and Family Therapist with over nine years of experience in helping couples reconnect, and enjoy each other again. She specializes in Denver marriage counseling, Denver premarital counseling, and online relationship coaching.
Meagan uses effective, evidence based forms of marriage counseling including Emotionally-Focused Couples Therapy and The Gottman Method. In addition to working one-on-one with couples, she teaches our Lifetime of Love premarital and relationship class. Meagan is available to meet with you for marriage counseling or couples therapy in Denver, and for relationship coaching and premarital counseling online.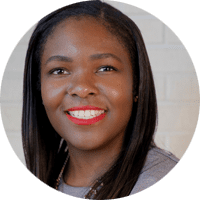 Anastacia S.
M.A., N.C.C., LMFT
I'm Anastacia: a licensed therapist, life coach, and marriage counselor who is all about helping you create the very best life for yourself and for your relationships. I specialize in a type of evidence-based marriage counseling called Emotionally Focused Couples Therapy, that helps you rebuild your secure, strong bond.
I've been told that my warm, gentle style immediately sets people at ease. Working with me, you'll feel safe, cared for, and understood. And through that non-judgmental understanding, you will heal, grow, and — most importantly — understand yourself."
Silas H.
M. S., MFT-C
Silas is a marriage counselor and relationship coach with specialized training and experience in helping couples heal their relationships, improve communication, release resentments, and achieve new levels of enjoyment and fulfillment with each other. He has a master's degree in marriage and family therapy, plus  Gottman Method marriage counseling training (Levels 1 and 2), and is a Colorado-based therapist.
His warm, insightful and solution-focused style helps you understand each other, strengthen your foundation, and take positive action to improve your relationship. He's available to meet with you for couples therapy, premarital counseling and marriage counseling in our Broomfield, Colorado office and for relationship coaching online. 
Dr. Georgiana S.
PhD, MFT
Dr. Georgiana is a couples counselor and relationship coach with a "tough love" style. Her no-nonsense approach and direct feedback can help you get clarity about what's creating issues in your relationship, develop emotional intelligence skills, change the way you interact with each other, and negotiate your differences in order to build bridges to the center.
Dr. Georgiana is a certified coach as well as a licensed as a marriage and family therapist in California but she specializes in online relationship coaching. She divides her time between San Francisco and Buenos Aires. She is fluent in English, Spanish and French.
Lisa J.
M.A., LPC
Lisa is a warm, thoughtful and experienced couples counselor, therapist and coach. She has extensive post-graduate training in evidence-based couples therapy (Gottman Method Levels 1 & 2). Her approach helps you rebuild empathy, and restore your strong foundation through healthy communication and compassionate connection. Lisa is licensed as a therapist in Chicago, Illinois but serves couples across the US and around the world as a relationship coach.
Hunter T.
M.S., LMFT
Hunter is a warm, compassionate marriage counselor, couples therapist, and parenting coach who believes in love, and that strong marriages create strong families. He practices Emotionally Focused Couples Therapy, which is an evidence-based form of marriage counseling that focuses on helping you create a strong, secure attachment built on trust and empathy.
His gentle, but effective approach can help you open up with each other, and have healing conversations that repair your bond and allow you both to consistently show each other the love and respect you both deserve. Hunter's roots are in Utah, but he is currently based in Colorado. He can serve you as a couples therapist or marriage counselor in Fort Collins, CO and Broomfield, CO, and he provides online marriage counseling & relationship coaching to couples across the US and around the world.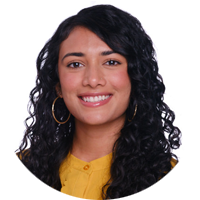 Neha P.
M.S., MFTC
Neha is an open-minded relationship therapist and life coach with an authentic approach. She believes you are the agent of change, and she can help you activate systems that lead to achieving your goals. She is a strength-based and solution-focused therapist and coach in her work with couples and individuals. Neha believes that to experience personal growth, you must build from what works best for you. In her work as a life coach, therapist, and marriage counselor she help clients to understand their identity, establish strengths, and feel empowered.
Have More Questions About Marriage Counseling or Couples Therapy?
We Have Answers.
If you have more questions about Marriage Counseling, we are happy to answer them in person. Schedule a free consultation session with one of our expert marriage counselors today. We offer in-person marriage counseling and couples therapy in Denver, Broomfield, Denver Tech Center and Fort Collins. We also provide online marriage counseling, online relationship coaching and couples therapy online. 
Call 720-370-1800 for personal assistance in scheduling, or schedule your free consultation online. In your first private meeting with an expert marriage counselor you can talk about your hopes for your relationship, and start moving forward together in mending your marriage.