Marriage Counseling Questions
How Long Should Marriage Counseling Take?
How Long Does Marriage Counseling Take?
By Dr. Lisa Marie Bobby, LMFT, BCC
Many people wonder how long marriage counseling takes to work. Ideally, good marriage counseling should be strategic and always focused on helping a couple achieve their goals for the relationship. Without having a plan, and specific goals in mind, marriage counseling sessions can turn into opportunities to hash through recent problems as opposed to focusing on solutions.
And couples can do that for a long, long time without making real changes. Unfortunately, some couples in marriage counseling with therapists who do not have specific training or experience in evidence based marriage counseling models can literally spend years in therapy… sometimes making little progress.
The solution to this problem is to find a good marriage counselor who uses evidence-based models of marriage counseling. This allows the therapist to guide couples through a process that will lead to real growth and change. While the content of the conversations will be different for every couple, using an evidence-based model allows the marriage counselor to make sure that the couple is hitting the milestones they need to repair their relationship.
The how long marriage counseling takes is largely determined by:
The model being used by the therapist
The goals of the couple
The specific needs of the couple
Other variables that affect the length of time marriage counseling takes
Schedule a Free Consultation

The Growing Self Marriage Counseling Model: Effective
The Goals of Marriage Counseling: Results-Oriented
Some couples get what they need in as little as 4-6 sessions. These are often situations in which couples need help with improving communication, or solving day to day problems around responsibilities, parenting, finances, or common goals. This specific, solution focused work is often referred to as "relationship coaching."
Sometimes, couples face more complicated challenges or there are underlying issues that require longer-term work. Their goals in these situations may involve changing long-standing patterns in the relationship, or healing trust after an affair. Sometimes goals may involve changing patterns that were in the partners long before the relationship even began. These situations can take longer to resolve.
However, the average course of successful marriage counseling with us takes about 12-16 sessions.
In terms of timing of the sessions, couples usually start out by attending weekly, then every other week and dropping off to monthly meetings as they get traction, start making positive changes, and focus on putting into practice the things we discuss in our sessions. Sometimes, even after couples are "done" and have successfully made many positive changes in their relationship, they still like to schedule periodic "check ins" our "touch up" sessions with us as part of their investment in having a high quality marriage.
The Love, Happiness
& Success Podcast
How Long Should Marriage Counseling Take: Can Vary
Sometimes, over the course of marriage counseling, it is discovered that part of the problem affecting the relationship is that one or both partners may be struggling with more serious issues. For example, Depression, Post-traumatic Stress Disorder, or Substance Abuse can have a major impact on the functioning of the couple. Furthermore, one or both partners may have very long-standing patterns of disrupted attachment that interfere with their ability to have good relationships. In these situations it is often necessary to have longer-term support for the relationship (as well as individual therapy for the partner who is struggling).
Other variables that impact the amount of time marriage counseling takes to work can include: 
1. Learning style: A big variable is how engaged a couple is with the process. Couples who are "active learners" — thinking about our sessions, doing their assignments, following through with the things we talk about — are going to heal quicker than more passive couples. It's important to remember that the marriage counselor is not going to solve the problems in your relationship. Just showing up for sessions is not going to move the needle.
You will get expert guidance, and opportunities to have better experiences with your partner from your marriage counselor, but your success in marriage counseling depends on your ability to follow through, do what you say you're going to do, and be open, communicative, and engaged with the process.
2.Commitment to the process: Being committed to attending sessions frequently (weekly) will help couples move through the process much more quickly. A marriage counselor can meet weekly with a couple for 8-10 sessions, move through the process efficiently, and are basically done in two months. Or, we can see a couple sporadically– every other week, or every three weeks, and start and stop the process so many times that it takes the better part of a year to repair their relationship. It's like going to the gym once every three weeks. It's frustrating for everyone, and generally much less effective. If you want to have successful marriage counseling, just do it, and be consistent. Make it a priority.
3. Ambivalence about the relationship: Sometimes one (or both) people in a relationship is ambivalent about continuing in the marriage. Part of them wants to stay in the relationship, but part of them may be fantasizing about leaving. In these cases, time must be spent making up their minds about the relationship before embarking on the repairing-the-relationship part. Because, truthfully, repairing a relationship requires commitment, effort, and occasional discomfort. If you are not sure that you want to be in the relationship at all, it's really hard to muster up the motivation to try that hard.
Only once ambivalence is resolved and people are sure they want to put the effort into repairing the relationship, can marriage counseling be successful. Figuring this out can be a process in itself, and is one thing that can add time to the overall process of marriage counseling.
How long does marriage counseling take? Part of it depends on the therapist. Part of it depends on you. But at the end of the day, successful marriage is worth the effort you put in. Marriage counseling is not a quick-fix, and you might not feel better immediately. But the process is healing and helpful, and it works.
Meet a Few Of Our Relationship Experts
The marriage counselors, couples therapists and premarital counselors of Growing Self have specialized training and years of experience in helping couples reconnect. We use only evidence based strategies that have been proven by research to help you restore your strong bond, and love your relationship again.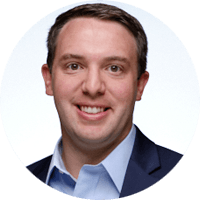 Hunter Tolman
M.S., MFTC
Hunter is an exceptionally warm, compassionate couples counselor and therapist who has specialized training in Emotionally Focused Couples Therapy as well as family systems. He helps individuals gain self-awareness and move past self-limiting patterns, and helps couples achieve deeper levels of communication, connection, and commitment. He can help you both to understand yourselves, and each other, so that you can create new, positive ways of relating that heal your bond.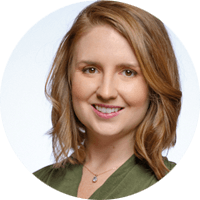 Amanda Schaeffer
M.S., MFTC
Amanda is a Marriage Counselor, Premarital Counselor and Family Therapist with a warm, gentle style that will help you both feel comfortable, respected, and understood. She has a gift for helping couples and families understand each other compassionately, feel emotionally safe, and learn how to relate in positive new ways that allow them to start enjoying each other again.
Teresa Thomas
M.A.
Teresa Thomas is a marriage counselor and couples therapist with years of experience in helping couples communicate more effectively, find new solutions to old problems, repair their strong bond, rebuild trust after affairs, successfully blend families, improve their sexual intimacy, and parent joyfully together. She is a couples therapist and parenting coach with a positive, solution focused style who specializes in helping you both make positive changes to your life, as well as to your relationship.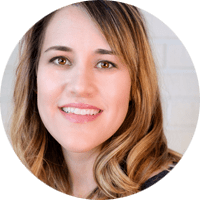 Meagan Terry
M.A., LMFT
Meagan Terry is a relationship specialist. She is a Licensed Marriage and Family Therapist with over nine years of experience in helping couples reconnect, and enjoy each other again. She uses effective, evidence based forms of marriage counseling including Emotionally-Focused Couples Therapy and The Gottman Method. In addition to working one-on-one with couples, she teaches our Lifetime of Love premarital and relationship class.
Seth Bender
M. A., LMFTC
Seth Bender is a marriage and family therapist with specialized training and experience in helping couples heal their relationships, improve communication, release resentments, and achieve new levels of enjoyment and fulfillment with each other. He practices Emotionally Focused Couples Therapy to help you strengthen your bond, as well as positive, empowering and solution focused coaching strategies to help you both take positive action in your relationship.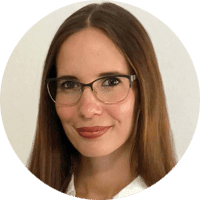 Dori Bagi
M. S., ASORC
Dori is a kind, empathetic couples counselor, individual therapist, and life coach who specializes in sex therapy, and helping couples create healthy emotional and sexual intimacy. Her friendly style makes it safe to talk about anything, and her solution-focused approach helps you move past the past, and into a bright new future of intimacy and connection.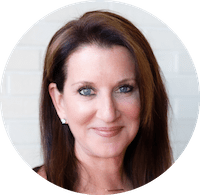 Polly Drew
M.Ed., LMFT
Polly is a marriage counselor with over 25 years of experience in helping couples "come back from the brink," heal their strong bond, and enter into a positive and satisfying new chapter of life together. Her warm, competent style will put you both at ease and help you find new solutions to old problems.
Have questions? Call anytime. We answer 24/7.
720.370.1800.
"You provided us such a safe place to be honest with ourselves and with each other our fear of being vulnerable and weak were transformed into a feeling of opportunity to be heard. My husband and I are better friends, parents, lovers and companions than we have ever been."