Marriage Counseling | Couples Therapy
Broomfield • Superior • Louisville • Lafayette • Westminster • Online
Great Relationships Are Grown.
Every relationship has growth opportunities: Times when things feel hard. Disappointing. Or like there is another fight always simmering just under the surface. As difficult as these times are, they are the doorway to evolution — both personally, and as a couple.
Having a happy, healthy marriage means that there will be times when we're challenged to become more mature, expand our capacity for love, and learn how to be more compassionate and authentic. It doesn't mean there is anything wrong, it's simply how long-term relationships work. However, without two people who care enough about a relationship to grow with each other, sooner or later they'll grow apart. 
All couples have "issues." But the couples who succeed are the ones who face their problems (and each other) bravely, and do the work of learning and growing together. They reap the rewards of their work in the form of trust, security, teamwork, emotional safety, and enjoyment of each other. High quality marriages don't just happen. They are cultivated intentionally by people who are committed enough to invest time and energy.
The strongest, happiest, most deeply connected couples are the ones who've weathered storms and come through the other side… holding hands. They have the kind of love, acceptance, and understanding that only comes through experience, and is not possible in untested relationships. Their love has been earned.
If things have been feeling hard in your relationship lately… congratulations. The door to growth and deeper connection has swung open for you, too. We can show you how to walk through it, together.
Our Approach To Marriage Counseling & Couples Therapy
POSITIVE
We bring out the best in both of you. Our marriage counselors are professionals who know how to help you both feel safe, supported and understood. We help you find each other's "noble intentions," reconnect with the strengths in your relationship, and learn how to make each other feel loved and respected again.
MEANINGFUL
We understand love and attachment. As one of our couples famously said, "It's not about the bacon." We'll never waste your time on superficial fixes. Our approach helps you both dig deeper, talk about the most important things, restore your trust and commitment, and strengthen your emotional bond.
PRODUCTIVE
Our approach is action-oriented, and focused on finding solutions to help you make real-world changes. While new growth starts in our productive sessions, you'll leave with assignments that help you both follow through with the things you're learning. Our caring experts will support your growth… and also hold you accountable.
EFFECTIVE
The future of your relationship is too important to risk on anything but the best.
That's why our experts only use the two evidence-based forms of marriage counseling that have been shown by research to
create real results, and lasting change
: Emotionally Focused Couples Therapy &
The Gottman Method
.
Meet Our Team
We Are Relationship Experts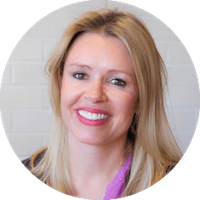 Brenda Fahn is a Licensed Marriage and Family Therapist and life coach with years of experience in helping couples create connection, balance, and shared meaning. She can help you repair your bond, learn how to communicate, parent as a team, and have more fun — both as a couple, and as a family.
Dr. Lisa Marie Bobby, PhD, LMFT, BCC
Stephanie is a
marriage counselo
r and life coach with a friendly, insightful, and warm approach that will help you stop fighting, start .understanding each other, and build bridges back to the center. Her solution focused strategies will help you resolve old issues, and build a bright, happy new future together.
Best Yet? We're Easy To Work With.
We're Convenient
We offer day, evening & weekend appointments.
Our Broomfield office is convenient to Superior, Louisville, Lafayette & Westminster.
We have additional locations in Denver (Cherry Creek) & DTC.
Travel? Kids? We offer online marriage counseling too.
Easy online scheduling, or call our 24/7 receptionist for live help.
We're Affordable
Our effective approach gets you results in fewer sessions
Our rates are reasonable, and we have sliding scale options
If appropriate, we can help you use your insurance
We accept payments from FHSAs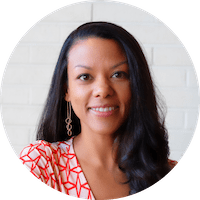 Tammy Gaiter
Client Services Team
Questions? Call Anytime.
Unanswered questions? No availability? Don't give up!
Call or email to connect with our caring client services team, and they'll help you.