Real Relationship Help in Broomfield Colorado
Broomfield, CO Marriage Counseling | Broomfield, CO Couples Therapy | Broomfield, CO Premarital Counseling | Broomfield, CO Relationship Coach
Grow Together, Not Apart
All relationships have ups and downs. Difficult moments are opportunities to grow together. Every conflict is an opportunity for deeper connection.
Enjoy Each Other Again
You can stop fighting, and start understanding each other again. Learning how to listen, how to communicate, and how to show each other love brings the joy and satisfaction back into your partnership.
Expert Help For Your Relationship
The expert marriage counselors of Growing Self specialize in direct, straightforward, evidence-based strategies that have been proven by research to help you repair your strong bond.
Meet Our Broomfield, CO Marriage Counselors
Brenda Fahn is a marriage counselor, premarital counselor, therapist and life coach with over 15 years of experience in helping people and couples discover their strengths, and create meaningful lives full of balance, meaning, and joy. Her approach is both positive, and compassionate. Learn more about Brenda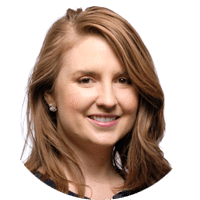 Amanda is an experienced marriage counselor, parenting coach, life coach and therapist who believes that meaningful growth work can be both enjoyable and effective. She helps couples reconnect, and individuals grow. She is insightful, kind, and solution-focused. Learn more about Amanda
Jenna P., M.A., LPCC, LMFT-C
Marriage Counselor, Couples Therapist, Premarital Counselor, Family Therapist, Individual Therapist, Life Coach
Jenna is a thoughtful, effective couples counselor, marriage counselor and premarital counselor, as well as an individual therapist and life coach. She has a friendly, lighthearted, accepting style that makes it easy to talk about the most challenging things, and get to the heart of the issue. Jenna uses successful, evidence-based techniques that help you get results and achive your goals for your life, and your relationship. Learn more about Jenna
Brittany is a couples counselor, individual therapist, premarital counselor, and a life and relationship coach with a powerful, attachment-focused style that helps you heal and grow. She's here to help you to build connected relationships, restore emotional bonds, and grow in your capacity to love others as well as yourself. Learn more about Brittany...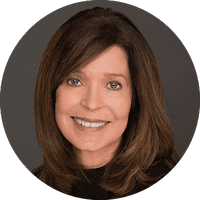 Linda P., M.A., LMFT
Marriage Counselor, Couples Therapist, Premarital Counselor, Family Therapist, Individual Therapist, Life Coach, Emotional Intelligence Coach
Linda is a seasoned couples counselor, therapist, life coach, leadership coach and emotional intelligence coach with a direct, affirming, and empowering style. She is an expert, experienced relationship counselor who specializes in helping couples improve communication and increase their connection, and helping individuals move past life's challenges to create a healthy, happy new chapter in both their personal and professional lives. Learn more about Linda
Hunter is a warm, compassionate therapist and marriage counselor who has a passion for helping individuals heal from challenging life experiences, and helping couples achieve security, understanding and empathy for each other. His work is rooted firmly in attachment theory: If your goal is to strengthen your family, your relationship, or yourself, Hunter is a supportive ally for growth and healing . Learn more about Hunter...
You provided us such a safe place to be honest with ourselves and with each other our fear of being vulnerable and weak were transformed into a feeling of opportunity to be heard. My husband and I are better friends, parents, lovers and companions than we have ever been.
We're Right Where You Need Us
Love, Happiness & Success Advice
Dating is always complicated, but the pandemic adds an extra layer of complexity. For many single people, that hasn't necessarily been a bad thing. Join us for a conversation about dating during coronavirus, and the modern dating insights that will help you find real, authentic love.
read more