Expert Premarital Counseling
DTC • Greenwood Village • Centennial • Parker • Aurora • Online
Premarital Counseling: The Secret of Strong, Happy Marriages.
Couples in Colorado spend on average over $15,000 on their weddings. But only a few invest in the most important part: How to have a strong, healthy, happy marriage once the party is over.  Most couples who do get premarital counseling often do so as an after-thought, or as a requirement of being married in their church or synagogue. They have a few perfunctory meetings with a clergy person, and call it good.
Unfortunately, as a result, many couples get married without having learned the basics of creating a happy, healthy, sustainable marriage. When couples don't know how to prevent conflict, they run into trouble. Worst yet, when problems start coming up, they don't know what to do to fix it. Some then come to marriage counseling for help. Some, sadly, get divorced. But you don't have to be a statistic. You can be proactive about getting the skills and strategies to create a lifetime of love together.
The premarital counselors of Growing Self know that great relationships don't just happen. Long term relationships require skills: Great communication, strong teamwork, shared hopes and dreams, and daily action to show each other love and respect. These beautiful things only happen when couples are thoughtful, and intentional about learning how to be the very best partners for each other.
As marriage counselors, we often work with couples who are on the brink of divorce. We see the sadness and tragedy that happens when couples don't learn these vital relationship skills. We also know what it really takes to have a fantastic, healthy marriage. So that is why we make prevention of relationship problems — through excellent, effective premarital counseling — a priority of our practice.
Our Premarital Counseling Options
Because we care so deeply about the success of your marriage, we have three fantastic options for premarital counseling at Growing Self.
THE CLASS
OUR LIFETIME OF LOVE PREMARITAL AND RELATIONSHIP CLASS is an affordable, six hour, information-packed class led by one of our expert premarital counselors. You'll learn the fundamentals of strong relationships, communication skills, how to avoid conflict, how to create agreement, and how to get on the same page. Enroll today — our classes sell out fast!
THE PROGRAM
OUR STRATEGIC "I DO!" PREMARITAL PROGRAM gives you both privacy and structure. Your premarital counselor will give you access to a relationship assessment that maps out your current strengths and growth opportunities. Then you'll meet privately with your premarital counselor for 3-5 sessions to resolve any issues and learn new skills.
PRIVATE COUNSELING
OUR PRIVATE PREMARITAL COUNSELING SERVICES allow you to talk about your relationship honestly, and strengthen your bond and commitment before embarking on the adventure of marriage together. You'll meet privately with an expert premarital counselor who will help you resolve issues, and learn the skills and strategies for a successful marriage.
FLEXIBILITY
WE TAILOR OUR APPROACH TO MEET YOUR NEEDS. Want to take our Lifetime of Love class, and maybe also have a couple of private sessions? No problem. Prefer to do our structured "I DO" program, but need to talk about a few unique circumstances too? That is completely okay. Let us know what you want and we'll accommodate you. Just ask.
IS PREMARITAL COUNSELING NECESSARY?
No, premarital counseling is not a requirement to get married, and it's an easy to prioritize other expenses instead. However, just like what happens when you disregard other essentials (exercise, nutrition, sleep) the consequences caused by not investing in premarital education are much harder and more expensive to treat than they are to prevent…. Read more
HOW MUCH DOES PREMARITAL COUNSELING COST?
The cost of high-quality premarital counseling can vary depending on who you see, how many sessions you require, and the format you choose. If you're on a budget and looking for basic instruction on communication skills, getting on the same page around finances, priorities, etc. you may consider a class format. Classes tend to be most affordable and usually cost around…. Read more
CAN WE DO PREMARITAL COUNSELING ONLINE?
Online premarital counseling can be very effective and helpful for many couples. This is especially true for long-distance couples, couples in rural areas, couples who travel, and very busy professionals who would find it difficult (or impossible) to attend sessions otherwise. However, there are situations where online premarital counseling may not be a good idea… Read more
IS THERE SECULAR, NON-RELIGIOUS PREMARITAL COUNSELING?
While the vast majority of people who engage in premarital counseling do so as a requirement of their religious organization, it is also unfortunately true that doing a worksheet or meeting a couple of times with a pastor is not sufficient to actually equip couples with the relationship skills necessary to manage inevitable conflict, communicate well under stress, and… Read more
Best Yet? We're Easy To Work With.
We're Convenient
Day, evening & weekend appointments.
Our DTC office is convenient to Greenwood Village, Centennial, Parker, Aurora, & Englewood.
We have additional locations in Denver (Cherry Creek) & Broomfield.
Travel a lot? We offer online premarital counseling too.
Easy online scheduling, or call our 24/7 receptionist for live help.
We're Affordable
Our effective approach gets you results in fewer sessions
Our rates are reasonable, and we have sliding scale options
We can help you use your insurance
We accept payments from FHSAs
Our premarital classes are shockingly affordable
Our structured "I DO!" program streamlines premarital counseling, giving you a great value.
Meet a Few Of Our Relationship Experts
The marriage counselors, couples therapists and premarital counselors of Growing Self have specialized training and years of experience in helping couples reconnect. We use only evidence based strategies that have been proven by research to help you restore your strong bond, and love your relationship again.
Meagan T.
M.A., LMFT
Meagan is a relationship specialist. She is a Licensed Marriage and Family Therapist with over nine years of experience in helping couples reconnect, and enjoy each other again. She specializes in Denver marriage counseling, Denver premarital counseling, and online relationship coaching.
Meagan uses effective, evidence based forms of marriage counseling including Emotionally-Focused Couples Therapy and The Gottman Method. In addition to working one-on-one with couples, she teaches our Lifetime of Love premarital and relationship class. Meagan is available to meet with you for marriage counseling or couples therapy in Denver, and for relationship coaching and premarital counseling online.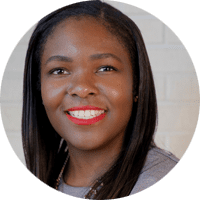 Anastacia S.
M.A., N.C.C., LMFT
I'm Anastacia: a licensed therapist, life coach, and marriage counselor who is all about helping you create the very best life for yourself and for your relationships. I specialize in a type of evidence-based marriage counseling called Emotionally Focused Couples Therapy, that helps you rebuild your secure, strong bond.
I've been told that my warm, gentle style immediately sets people at ease. Working with me, you'll feel safe, cared for, and understood. And through that non-judgmental understanding, you will heal, grow, and — most importantly — understand yourself."
Silas H.
M. S., MFT-C
Silas is a marriage counselor and relationship coach with specialized training and experience in helping couples heal their relationships, improve communication, release resentments, and achieve new levels of enjoyment and fulfillment with each other. He has a master's degree in marriage and family therapy, plus  Gottman Method marriage counseling training (Levels 1 and 2), and is a Colorado-based therapist.
His warm, insightful and solution-focused style helps you understand each other, strengthen your foundation, and take positive action to improve your relationship. He's available to meet with you for couples therapy, premarital counseling and marriage counseling in our Broomfield, Colorado office and for relationship coaching online. 
Dr. Georgiana S.
PhD, MFT
Dr. Georgiana is a couples counselor and relationship coach with a "tough love" style. Her no-nonsense approach and direct feedback can help you get clarity about what's creating issues in your relationship, develop emotional intelligence skills, change the way you interact with each other, and negotiate your differences in order to build bridges to the center.
Dr. Georgiana is a certified coach as well as a licensed as a marriage and family therapist in California but she specializes in online relationship coaching. She divides her time between San Francisco and Buenos Aires. She is fluent in English, Spanish and French.
Lisa J.
M.A., LPC
Lisa is a warm, thoughtful and experienced couples counselor, therapist and coach. She has extensive post-graduate training in evidence-based couples therapy (Gottman Method Levels 1 & 2). Her approach helps you rebuild empathy, and restore your strong foundation through healthy communication and compassionate connection. Lisa is licensed as a therapist in Chicago, Illinois but serves couples across the US and around the world as a relationship coach.
Hunter T.
M.S., LMFT
Hunter is a warm, compassionate marriage counselor, couples therapist, and parenting coach who believes in love, and that strong marriages create strong families. He practices Emotionally Focused Couples Therapy, which is an evidence-based form of marriage counseling that focuses on helping you create a strong, secure attachment built on trust and empathy.
His gentle, but effective approach can help you open up with each other, and have healing conversations that repair your bond and allow you both to consistently show each other the love and respect you both deserve. Hunter's roots are in Utah, but he is currently based in Colorado. He can serve you as a couples therapist or marriage counselor in Fort Collins, CO and Broomfield, CO, and he provides online marriage counseling & relationship coaching to couples across the US and around the world.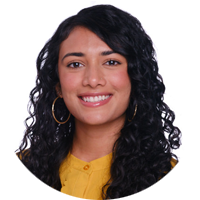 Neha P.
M.S., MFTC
Neha is an open-minded relationship therapist and life coach with an authentic approach. She believes you are the agent of change, and she can help you activate systems that lead to achieving your goals. She is a strength-based and solution-focused therapist and coach in her work with couples and individuals. Neha believes that to experience personal growth, you must build from what works best for you. In her work as a life coach, therapist, and marriage counselor she help clients to understand their identity, establish strengths, and feel empowered.