Marriage Counseling | Couples Counseling
DTC • Greenwood Village • Centennial • Parker • Aurora • Online
Fantastic relationships don't just happen. They're grown.
All couples have ups and downs: Times when they feel close and connected, and times when things feel frustrating and hard. Believe it or not, the times that feel the hardest can be the biggest opportunities to take your relationship to the next level of connection, communication, compassion and trust.
Why? While new relationships are easy and fun, committed long-term couples need to do more than just enjoy each other. (Although that is important too). To have a strong, successful marriage you need to learn how to communicate effectively, show each other love and respect, work as a team, and get on the same page with their priorities and vision for your shared life together.
That doesn't just happen. Healthy, happy couples invest in their marriages and learn the skills to make their partnership great. And, generally speaking, people aren't typically motivated to work on things like this until there is a problem.
Every conflict is an opportunity for deeper connection. Every time things start to feel hard in your relationship, it means that you have a chance to grow together, learn something new, and increase your capacity for love… or else you'll grow apart. The good news is that by successfully working through through these "growth moments," your relationship will become stronger, deeper, and more fun than ever before.
Our Approach To Marriage Counseling & Couples Therapy
POSITIVE
We bring out the best in both of you. Our marriage counselors have specialized education, training and years of experience in marriage counseling. We know how to help you both feel safe, comfortable and understood. Even reluctant partners leave their consultations feeling hopeful, and excited about building on the strengths of your relationship and enjoying each other again.
MEANINGFUL
We understand love and attachment. As one of our couples famously said, "It's not about the bacon." We'll never waste your time on superficial fixes. Our approach helps you both dig deeper, talk about the most important things, restore your trust and commitment, and strengthen your emotional bond. When you both feel loved and respected… everything else is cake. (Or possibly bacon).
PRODUCTIVE
Talking constructively about solutions is wonderful, but things only change when you take positive action. We know that the most important part of successful marriage counseling is not what we talk about — it's what you do between your sessions. That's why you'll leave your sessions with new ideas, homework assignments, and a plan of action.
EFFECTIVE
Many couples only try marriage counseling once. If it doesn't work, they assume that their relationship is doomed. We believe that the future of your relationship is too important to risk on anything but the best. That's why our experts only use the two evidence-based forms of marriage counseling that have been shown by research to create real results, and lasting change: Emotionally Focused Couples Therapy & The Gottman Method.
Best Yet? We're Easy To Work With.
We're Convenient
Day, evening & weekend appointments.
Our DTC office is convenient to Greenwood Village, Centennial, Parker, Aurora, & Englewood.
We have additional locations in Denver (Cherry Creek) & Broomfield.
Travel? Kids? We offer online marriage counseling too.
Easy online scheduling, or call our 24/7 receptionist for live help.
We're Affordable
Our effective approach gets you results in fewer sessions
Our rates are reasonable, and we have sliding scale options
We can help you use your insurance
We accept payments from FHSAs
Meet a Few Of Our Relationship Experts
The marriage counselors, couples therapists and premarital counselors of Growing Self have specialized training and years of experience in helping couples reconnect. We use only evidence based strategies that have been proven by research to help you restore your strong bond, and love your relationship again.
Dr. Chelsea Twiss
PhD, LP-C
Dr. Chelsea has specialized training in Emotionally Focused Couples Therapy as well as Sex Therapy. She helps individuals gain self-awareness and move past self-limiting patterns, and helps couples achieve deeper levels of communication, connection, and commitment. She can help you both understand yourselves, and each other, so that you can create new, positive ways of relating that heal your bond.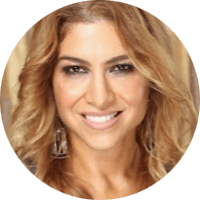 Amy-Noelle Shih
M.A., LPC
Amy-Noelle specializes in relationship dynamics and personal development, and has over 10 years of clinical experience in helping individuals and couples grow into the fullness of their potential. She uses the Gottman Method and also draws from Ester Perel's work, which integrates psychodynamic, attachment, and systemic theories, as well as body-oriented and mindful therapy approaches to help you both create transformational change in yourselves and in your relationship.
Amanda Schaeffer
M.S., MFTC
Amanda is a Marriage Counselor, Premarital Counselor and Family Therapist with a warm, gentle style that will help you both feel comfortable, respected, and understood. She has a gift for helping couples and families understand each other compassionately, feel emotionally safe, and learn how to relate in positive new ways that allow them to start enjoying each other again.
Teresa Thomas
M.A.
Teresa Thomas is a marriage counselor and couples therapist with years of experience in helping couples communicate more effectively, find new solutions to old problems, repair their strong bond, rebuild trust after affairs, successfully blend families, improve their sexual intimacy, and parent joyfully together. She is a couples therapist and parenting coach with a positive, solution focused style who specializes in helping you both make positive changes to your life, as well as to your relationship.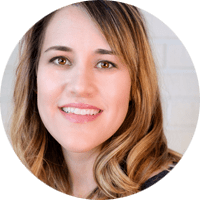 Meagan Terry
M.A., LMFT
Meagan Terry is a relationship specialist. She is a Licensed Marriage and Family Therapist with over nine years of experience in helping couples reconnect, and enjoy each other again. She uses effective, evidence based forms of marriage counseling including Emotionally-Focused Couples Therapy and The Gottman Method. In addition to working one-on-one with couples, she teaches our Lifetime of Love premarital and relationship class.
Seth Bender
M. A., LMFTC
Seth Bender is a marriage and family therapist with specialized training and experience in helping couples heal their relationships, improve communication, release resentments, and achieve new levels of enjoyment and fulfillment with each other. He practices Emotionally Focused Couples Therapy to help you strengthen your bond, as well as positive, empowering and solution focused coaching strategies to help you both take positive action in your relationship.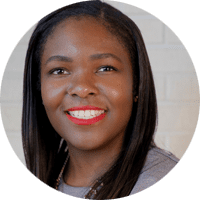 Anastacia Sams
M.A., N.C.C., LMFT-C
Anastacia's authentic, caring approach to marriage counseling and relationship coaching helps couples find each other's "noble intentions," and re-commit to showing each other love and respect. She can help you heal old hurts, improve your communication, restore trust, and work together as a team.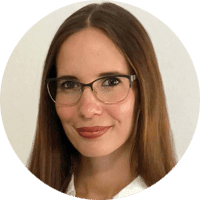 Dori Bagi
M. S., ASORC
Dori is a kind, empathetic couples counselor, individual therapist, and life coach who specializes in sex therapy, and helping couples create healthy emotional and sexual intimacy. Her friendly style makes it safe to talk about anything, and her solution-focused approach helps you move past the past, and into a bright new future of intimacy and connection.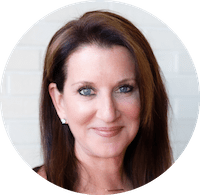 Polly Drew
M.Ed., LMFT
Polly is a marriage counselor with over 25 years of experience in helping couples "come back from the brink," heal their strong bond, and enter into a positive and satisfying new chapter of life together. Her warm, competent style will put you both at ease and help you find new solutions to old problems.