How To Find The Right Therapist
How To Find the Right Therapist For You
Choosing a therapist is a big decision. Getting the support of the right therapist, at the right time, can mean the difference between continuing to spin your wheels… or moving forward into the life you want. There are so many great therapists out there — how do you choose the one that's right for you?
A simple Google search will overwhelm you with options; all with smiling faces and assurances that you'll get the help you're looking for. How do you even start to sort through the profiles, the alphabet soup of credentials, and find the ideal person to be your confidant, your mentor, and your guide towards happiness?
3 Keys To Finding The Right Therapist
1) The Right Therapist Needs To Have The Right Training
When it comes to finding the right therapist, education and training matters. This is especially true in Colorado, where there is little oversight or regulation of therapists. While many therapists are competent, educated, and helpful, a "Registered Psychotherapist" in Colorado doesn't even need a high school diploma.
There are also many approaches to therapy, all at the discretion of the therapist. A person marketing themselves as a "psychotherapist" in Colorado could use effective, evidence based techniques that are proven by research to help you… or could steer you towards "spiritual counseling," "energy healing," "dream analysis," or even "past life regression therapy." Really. For people seeking help these practices are often simply a waste of time. At worst, they can be destructive.
While it's not a guarantee that your therapist practices effective, evidence-based techniques that have been proven by research to be helpful, having a formal education in counseling or psychology is a starting point to determine if a prospective therapist is legit.
Tip 1: Make sure that the therapist you work with has, at least, a Master's Degree in Counseling, Psychology, Social Work, or a related profession.
2) The Right Therapist Specializes in What YOU Need
There are a variety of different licensures and credentials that therapists can have — each signifying a different specialty. Here's a quick breakdown of the different kinds of credentials you might encounter, and what they mean.
Psychologist : A psychologist is a mental health professional that has a doctorate in either Counseling Psychology or Clinical Psychology. Many psychologists have completed Master's degrees prior to their doctorate. A psychologist with a "PsyD" is a "Doctor of Psychology" and generally learned counseling skills as well as psychological testing and assessment. A psychologist with a "PhD" is a "Doctor of Philosophy" and, in addition to learning counseling skills and psychological testing, generally has a background in psychological research.
A Licensed Psychologist will have an "LP" as a credential. To become a licensed psychologist you must, after successfully completing a doctoral program in counseling or psychology, practice for at least one year under the supervision of a licensed psychologist, pass a national exam, and be approved by a state licensing board.
Psychologists are specialists in the diagnosis and treatment of psychological disorders. They have the most training and education of all the different kinds of therapists. Psychologists are different from psychotherapists or counselors in that they are trained in psychological testing and assessment, program development, and supervision of other therapists in addition to being able to provide effective therapy.
A psychologist is the person to see if you're not sure whether you have Anxiety, ADHD or Bipolar Disorder. They can give you a battery of tests, including intelligence tests, personality tests, and tests of emotional functionality. These assessments can help you get clarity into the true nature of "the problem" much more quickly and effectively than is possible with standard therapy. However, most Denver psychologists do also provide therapist services  and generally have backgrounds in evidence-based methods of helping people recover from conditions like Anxiety, Depression, Post-traumatic Stress Disorder, and more.
Psychiatrist: A psychiatrist is a medical doctor (MD) that specializes in the medical treatment of psychological disorders. This is the person you'd see to get a prescription for medication to treat things like ADHD, Depression, Anxiety, or Bipolar Disorder.
Most psychiatrists do not provide behavioral healthcare (counseling / psychotherapy), but will work closely with the Denver psychologist or counselor that you see for therapist services.
Licensed Marriage and Family Therapist (LMFT): A licensed marriage and family therapist is a Doctoral or Master's level therapist who has extensive education, training and experience specifically in couples and family therapy, as well as individual therapy. In contrast to all other breeds of therapists, who learn that the problems people face are generally as a result of their own disorder or dysfunction, Marriage and Family Therapists are trained to understand people both as individuals and as part of a larger system.
This systemic perspective is unique to couples and family therapists, and helps them to view a person's condition as a reaction to their environment, and their relationships — as well as internal factors. In this way, Marriage and Family Therapists are able to help people heal their marriages or primary partnerships, resolve patterns that may stem from experiences in the family of origin, improve communication, and achieve healthy boundaries / expectations with friends, family members and co-workers.
Working with a marriage and family therapist can help you improve your self, help you understand how you impact others, and help you get your needs met by web of relationships in your life.
A licensed marriage and family therapist will have an "LMFT" after their name. This means that, in addition to completing a master's degree or doctorate that emphasized coursework specific to marriage and family therapy, the clinician has clocked at least 1500 hours with clients under the supervision of a licensed marriage and family therapist, and had 50-100 hours of one on one supervision sessions, passed a national exam in marriage and family therapy, and been approved by the state licensing board.
No other type of therapist has specialized training and experience in couples and family therapy.
Often, LPCs, LCSWs, and Licensed Psychologists offer couples counseling, but don't have the same level of training, understanding and expertise that and LMFT brings to relationship repair.
Licensed Addictions Counselor (LAC) or Internationally Certified Alcohol and Drug Counselor (ICADC): A licensed addictions counselor or internationally certified alcohol and drug counselor is a Doctoral or Master's level therapist who has highly specialized education and experience in helping people overcome addictions. To become a LAC a therapist must first pass through all the levels of "Certified Addictions Counselor" (CAC I, CAC II, and CAC III). LAC's are also often licensed as professional counselors or psychologists.
Licensed Professional Counselor (LPC):  A licensed professional counselor (LPC) is a mental health professional that has completed a Master's Degree in Counseling Psychology or Clinical Psychology. They are commonly called "counselors," "therapists" or "psychotherapists." They may or may not have had much formal education in the diagnosis or treatment of mental illness. Therapists are often called upon to be a supportive partner for personal growth, and provide a safe place to work through difficult life experiences. Depending on their interests and experience, there is a Denver therapist for all kinds of specialties: Grief and Loss, Divorce, Personal Growth, and more.
Licensed Clinical Social Worker: A licensed clinical social worker has completed a Master's Degree in social work. This kind of degree offers some training around basic counseling skills, but primarily focuses on how to help people get connected with resources. For example, social workers often work in schools, hospitals or nursing homes, and facilitate students / patients / seniors in getting connected with various government or social programs (Medicaid, Medicare, HUD, Boys and Girls Club, etc.) that can help support their health and wellness.
Life Coach: This surprises many people to learn, but a Life Coach in Denver doesn't need to have any training or experience at all to hang a shingle and start working as a Life Coach. Life Coaches are not qualified to provide therapy or counseling (and are actually in violation of ethical guidelines to do so).
Some Life Coaches have completed Life Coach training programs but these programs vary widely in their quality. Some are weekend seminars in Life Coaching, some are offered online, and some are more comprehensive. But literally anyone can read a book (or not), call themselves a Life Coach, build a website, and start seeing Life Coaching clients that day. Buyers beware.
If you're on the market for a good coach, make sure that they either have a background as professionally trained counselors, or that at least they have attended a respected coach training program and earned a credential such as "Board Certified Coach," or "Certified Coach."
Tip 2: Make sure that your therapist has training and experience in helping people with your specific concerns.
3) The Right Therapist Needs the Right Tools
Again, be aware of is there is no regulation of the type of therapy that a therapist provides. Many therapists are educated, ethical and helpful people who use strategies that can be very helpful to you. However, because of the lack of regulation, Colorado is very much the "wild west" in terms of therapists— particularly in private practice. Therapists may believe in things like "past life regression therapy," "energy healing," "color therapy," "spiritual counseling" or "dream analysis." I have personally met a psychiatrist (an MD!) that advocates exorcisms, and therapists who believe that the source of their clients problems is unresolved trauma from a past life. And many more therapists that simply practice a form of counseling that is not particularly effective — allowing their clients to simply talk "until they find their own answers."
If you desire to get involved with an "alternative" form of therapy, you have lots of choices in Denver, and may find a therapist who is a great fit for you. However, do make sure that you understand what kind of therapy a potential therapist practices, and how it can be helpful given the specifics of your situation and your therapy goals.
If you want direct, effective therapy that will help you solve problems, think and feel differently, and get results, look for a therapist that practices "Evidence Based Therapy." Evidence-based therapeutic strategies are the ones that have been demonstrated, through scientific research, to get results.
Tip 3: Make sure your therapist practices Evidence Based Therapy.
4) The Right Denver Therapist Needs the Right Personality
You can pick out a Denver therapist based on their education, qualifications, or therapeutic orientation, but the truth is that therapy will not be effective for you if you don't feel a good connection with your therapist. There is a great deal of research exploring the factors that lead to successful outcomes in counseling or therapy. While the kind of therapy that your counselor practices is important, and should be an evidence-based therapeutic orientation, what is at least as important is that you feel that you are working with someone you have a good relationship with.
That's why it's so important to shop around for the right therapist, and not sign up for therapy unless you can have a free consultation with the prospective therapist first. In addition to asking the therapist you meet with about their qualifications, asking yourself questions like: "How do I feel with this person?" "Is this person hearing me and understanding me accurately?" and "Do I feel confident in their ability to help me?" is even more important.
And the "right" personality is purely a matter of taste. Someone who you may feel is too direct (or too vague) for you may be just the right fit for someone else. A professional Denver therapist will understand that concept, and be able to provide you with referrals to other practitioners. It's a good idea to schedule a free consultation with a prospective therapist in order to get to know them, and see if there is "therapy chemistry" before you commit to moving forward with them.
Tip 4: Take your therapist for a "test drive" before you commit. Ask for a free consultation.
So there are a few tips to help you find the right therapist in Denver — I hope they help!
Schedule a Free Consultation

In One of Our Offices or Online.
Love, Happiness & Success Advice On The Blog
Marriage Therapist and Relationship Coach, Lisa Jordan M.A., LCPC shares the dynamics of emotional flooding, and how to break the cycle that is causing emotional turmoil in your relationship. These tips will make it easier to reconnect with your loved one after a disagreement. You can use these new anti-emotional-flooding superpowers to create a more secure bond and know more about what your partner needs from you. Read now on the Love, Happiness and Success blog.
Meet a Few of Our Personal Growth Experts
The therapists and life coaches of Growing Self have specialized education and training and years of experience in helping people achieve their personal and professional goals. We use only evidence based strategies that have been proven by research to help you get clarity and direction, have better relationships, feel happier, and design your ideal life.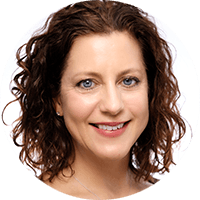 Teena Evert, M.A., LMFT, CCTC, CCC, GCDF, CDBS
Marriage Counselor, Premarital Counselor, Relationship Coach, Life Coach, Therapist
Teena has years of experience as a "change agent" in the lives of her clients. She specializes in solution focused counseling and coaching with both individuals looking to have more fulfilling lives, and couples wanting communicate more effectively, find new solutions to old problems, repair their strong bond, rebuild trust after affairs, and create wholehearted, empowering relationships with both self and others.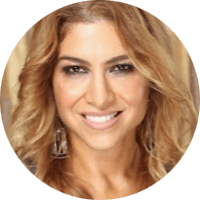 Amy-Noelle Shih, M.A., LPC
Amy-Noelle Shih is an affirming life coach and therapist with a powerful, direct style. She can help you heal from the past, come into alignment with your most authentic self, and create the empowered future that you design. 
Whether our encounters are on the phone, over email, in person, or via Skype, you created an environment where I feel comfortable, safe and valued. As a result, I learn to change the way I talk to myself and view the world, and gain the tools to "unstick" whenever I feel paralyzed. You helped me unearth happiness and contentment. It's been a consistent driving force behind my personal discovery and growth.