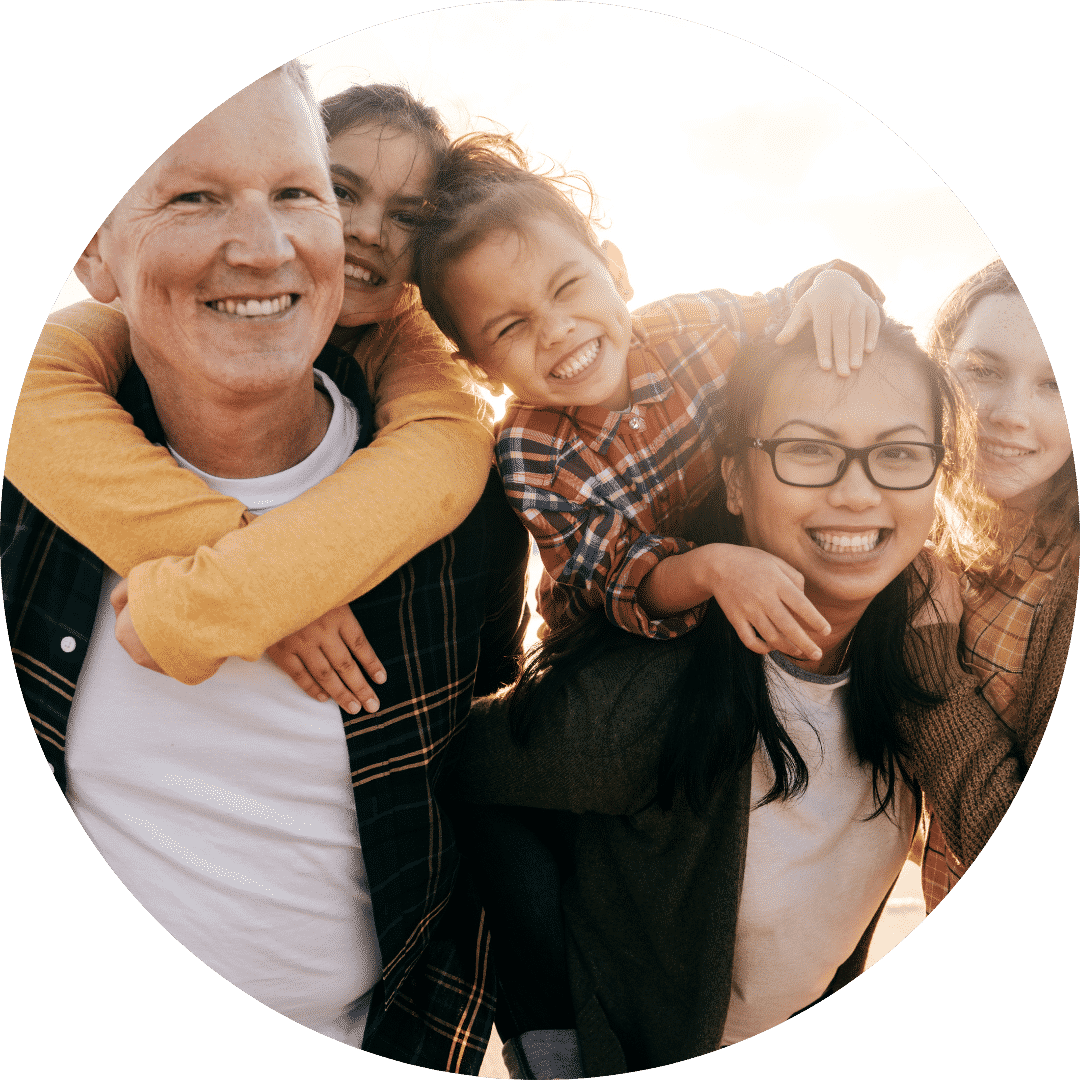 Grow Into a Happy Family
Denver Blended Family Therapy & Step-Parenting Support
The Blended Family Experience
I don't need to tell you about the grim statistics regarding second marriages, particularly for couples coming into the new marriage with children. The reason so many of these marriages fail is because "The Blended Family Experience" is just hard. In fact, many people are shocked by just how difficult it actually is.
Step-Parenting: The "Instant-Family"
"Becoming married" and developing the communication, trust, and agreements that all strong couples require is normally challenging for all newly married couples. It is a process that requires time. But couples with kids already are afforded little time to hammer things out with each other before being thrown into extremely challenging dynamics. Instead of being able to get to know each other for a few years, you get an "instant-family" and have to figure things out fast.
Blended Families Need Support
If you are becoming a step-parent or attempting to create a blended family together, you need support to negotiate a challenging situation. Between dealing with hurting kids, divided loyalties, nasty exes, and parenting together it can be easy for new couples to get overwhelmed by the forces pulling them apart — and even turn on each other. The fractures and fault lines in your new family can yawn into chasms that are very difficult to mend.
You Can Build a Happy Blended Family Together
It takes focused, intentional effort to learn how to work together effectively and create a strong blended family unit. Couples in this situation simply have to work harder than people coming into marriage with a clean slate. They need specific skills, emotional awareness, and a darn good plan. But it's also true that with these ingredients, many couples are able to create happy, healthy blended families that are emotionally safe and satisfying for everyone involved.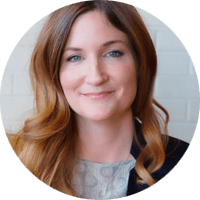 Dr. Lisa Marie Bobby is trained as a Psychologist, a Marriage and Family Therapist, and is a Board Certified Life Coach. She is the Founder of Growing Self Counseling and Life Coaching in Denver, Colorado.
Dr. Bobby is the host of the Love, Happiness and Success Podcast.
Schedule a Free Consultation

Your Marriage is the Foundation
Your new marriage is the center and foundation of your family. Expert marriage counseling and family therapy can help you strengthen your bond, learn how to parent and step-parent effectively, create or repair relationships with each other's children, set and maintain boundaries with exes, help "step-siblings" get along, and become the happy, healthy, loving "team" that your kids need you to be.
Denver Blended Family Therapy Step-Parenting Support
Real Help For Your Blended Family
I hope that you allow us to support you as you grow together — as a couple, and as a step-family. We specialize in Marriage and Family Therapy, and we have helped many couples just like you create happy blended families. Our approach is so helpful because it works on several levels: Healing the emotional rifts in your family, helping you understand the new "system" you are now dancing in, finding practical solutions to problems, and support to take positive action to fix the situation fast.
You provided us such a safe place to be honest with ourselves and with each other our fear of being vulnerable and weak were transformed into a feeling of opportunity to be heard. My husband and I are better friends, parents, lovers and companions than we have ever been.
Meet a Few of Our Relationship Experts
The marriage counselor, couples therapists and premarital counselors of Growing Self have specialized training and years of experience in helping couples reconnect. We use only evidence based strategies that have been proven by research to help you restore your strong bond, and love your relationship again.
Roseann P.
M.S., LMFT
Roseann Pascale is a marriage counselor, therapist, and life coach with years of experience in helping couples communicate more effectively, find new solutions to old problems, repair their strong bond, rebuild trust after affairs, successfully blend families, improve their sexual intimacy, and parent joyfully together.
Roseann is a former student of the legendary family therapist Salvador Minuchin, and has a strong foundation in systemic, evidence based approaches to couples and family therapy that emphasize helping you both make positive changes to your life mindfully, and create an intentional relationship that honors your deepest needs.
Roseann is licensed as a marriage and family therapist in New York and Florida, and is available for online marriage counseling and relationship coaching.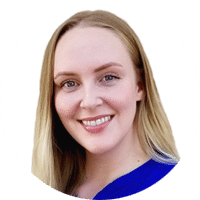 Kensington O.
M.S., LAMFT, MFTC
Kensington is a relationship counselor and coach, she provides relationship counseling, relationship coaching, marriage counseling, and also pre-marital counseling. She provides clients with a safe, supportive, non-judgmental environment where they can feel understood, gain insight, and create lasting change in the most meaningful parts of their lives. 
Meagan T.
M.A., LMFT
Meagan Terry is a relationship specialist. She is a Licensed Marriage and Family Therapist with over nine years of experience in helping couples reconnect, and enjoy each other again. She uses effective, evidence based forms of marriage counseling including Emotionally-Focused Couples Therapy and The Gottman Method. In addition to working one-on-one with couples, she teaches our Lifetime of Love premarital and relationship class.
Silas H.
M.S., MFT-C
Silas is an engaging, friendly and relatable couples counselor, therapist and life coach. He utilizes the evidence-based Gottman Method of marriage counseling with is couples, which emphasizes healthy communication skills training, restoring the strong foundation of commitment and friendship at the core of your marriage, and how to show each other love and respect in the ways that are most important to each of you. 
Silas is available to meet with you in person for marriage counseling in Broomfield, Colorado. He also provides online marriage counseling and online relationship coaching to clients across the US and internationally.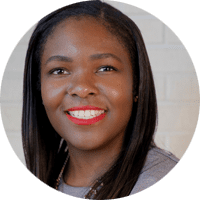 Anastacia S.
M.A., N.C.C., LMFT-C
Anastacia's authentic, caring approach to marriage counseling and relationship coaching helps couples find each other's "noble intentions," and re-commit to showing each other love and respect. She can help you heal old hurts, improve your communication, restore trust, and work together as a team.
Dori B.
M. S., ASORC
Dori is a kind, empathetic couples counselor, individual therapist, and life coach who specializes in sex therapy, and helping couples create healthy emotional and sexual intimacy. Her friendly style makes it safe to talk about anything, and her solution-focused approach helps you move past the past, and into a bright new future of intimacy and connection.
Georgi C.
M.S., LAMFT
Georgi is an incredibly kind, compassionate marriage counselor and premarital counselor who has a knack for bringing out the best in both of you. Georgi practices evidence-based Emotionally Focused Couples Therapy, which helps you restore your empathy for each other, see each other's noble intentions, and helps you create a strong, secure attachment bond of love and appreciation. Her approach focuses on helping you repair your emotional connection first, which then makes it easier solving problems and make behavioral changes.
Georgi's services are exclusively available to residents of Arkansas. She can meet with you in person for marriage counseling in Bentonville, AR or she can meet with you for couples therapy online if you live in Arkansas. 
You provided us such a safe place to be honest with ourselves and with each other our fear of being vulnerable and weak were transformed into a feeling of opportunity to be heard. My husband and I are better friends, parents, lovers and companions than we have ever been.
Love Advice
From Dr. Lisa Marie Bobby's Love, Happiness & Success Blog and Podcast
Dating is always complicated, but the pandemic adds an extra layer of complexity. For many single people, that hasn't necessarily been a bad thing. Join us for a conversation about dating during coronavirus, and the modern dating insights that will help you find real, authentic love.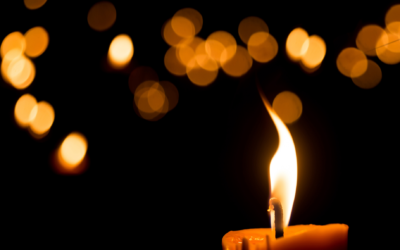 Want to fight racism? Start by coming to terms with your own identity. Join us for a conversation about antiracism and becoming a true ally.
Sex after infidelity can stir up a surprising swirl of complicated feelings for both partners. A sex therapist shares how to re-establish intimacy in the aftermath of an affair, on this episode of the podcast.