Marriage Counseling Questions
"Does Marriage Counseling Work?"
"Does Marriage Counseling Work?"
That is a really good question, especially when you probably know someone for whom it has not (perhaps even you). The answer is that yes, absolutely marriage counseling works, but only when you are working with a trained marriage counselor who uses standard, evidence-based practices. (Click here to learn "How to Choose a Good Marriage Counselor.")
Unfortunately, there are many, many kind, warm, lovely and ineffective therapists all over Colorado who are currently working with couples. The problem is that most therapists working with couples have only been trained in individual therapy– not marriage counseling.
When therapists try to apply individual therapy interventions to couples it has limited utility. At it's worst it can be damaging to the marriage, because when people get professional help from a "marriage counselor" that doesn't work they can conclude that marriage counseling in general is ineffective. They may then start to feel that their relationship is doomed, and that the only solution is separation or divorce.
This is a real tragedy because a huge body of empirically validated research that shows how effective marriage counseling really is, when practiced by a trained marriage counselor. This research shows that not only is marriage counseling effective, but that the positive changes couples make in marriage counseling are often sustained over time. Furthermore the benefit of good marriage counseling has a positive impact on health, on children, and even on the financial stability of a family.
Expert Marriage Counseling
Any marriage counselor that you work with at Growing Self Counseling and Life Coaching has specialized training and experience in Couples and Family Therapy.
The founder of the practice, Dr. Lisa Marie Bobby, is a Licensed Marriage and Family Therapist, which means that her graduate level coursework emphasized couples and family systems, attachment theory, and therapeutic approaches specifically designed to help couples. Then she logged thousands of hours working with couples under the apprenticeship of a seasoned Marriage and Family Therapist. Then she passed a state board exam for Marriage and Family Therapists. Now she continues her education in how to help couples by attending trainings and workshops, researching academic literature, and staying on top of the latest evidence based and clinical practices in couples counseling. Dr. Bobby personally supervises all of the licensed or pre-licensed marriage and family therapists on her team.
The Research Behind Marriage Counseling
Under Dr. Bobby's guidance, all of the marriage counselors of Growing Self practice types of couples counseling strategies that are evidence-based. This means that there is research showing that these types of marriage counseling are effective in helping couples improve their relationships.
In particular, we use  Emotionally Focused Couples Therapy which has the highest success rate, and most long-lasting benefit, of any marriage counseling approach.
We also incorporate behavioral techniques from John Gottman's internationally lauded research to help our couples.
Click on the links provided to learn more about the research supporting these marriage counseling strategies, and read the studies that support these approaches.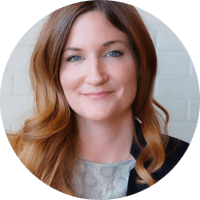 Dr. Lisa Marie Bobby is trained as a Psychologist, a Marriage and Family Therapist, and is a Board Certified Life Coach. She is the Founder of Growing Self Counseling and Life Coaching in Denver, Colorado.
Dr. Bobby is the host of the Love, Happiness and Success Podcast.
Schedule a Free Consultation

Love, Happiness & Success Advice On The Blog
How would you describe your relationship... with money? We all carry subconscious thoughts, feelings and values around money that impact our way of relating to it. Financial therapy helps you create a healthy money mindset so that you can feel empowered and in control of your finances. Here's how...
Meet a Few of Our Relationship Experts
The marriage counselor, couples therapists and premarital counselors of Growing Self have specialized training and years of experience in helping couples reconnect. We use only evidence based strategies that have been proven by research to help you restore your strong bond, and love your relationship again.
Teresa Thomas
M.A.
Teresa Thomas is a marriage counselor and couples therapist with years of experience in helping couples communicate more effectively, find new solutions to old problems, repair their strong bond, rebuild trust after affairs, successfully blend families, improve their sexual intimacy, and parent joyfully together. She is a couples therapist and parenting coach with a positive, solution focused style who specializes in helping you both make positive changes to your life, as well as to your relationship.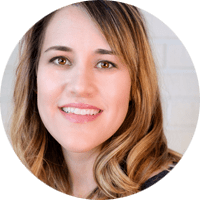 Meagan Terry
M.A., LMFT
Meagan Terry is a relationship specialist. She is a Licensed Marriage and Family Therapist with over nine years of experience in helping couples reconnect, and enjoy each other again. She uses effective, evidence based forms of marriage counseling including Emotionally-Focused Couples Therapy and The Gottman Method. In addition to working one-on-one with couples, she teaches our Lifetime of Love premarital and relationship class.
Seth Bender
M. A., LMFTC
Seth Bender is a marriage and family therapist with specialized training and experience in helping couples heal their relationships, improve communication, release resentments, and achieve new levels of enjoyment and fulfillment with each other. He practices Emotionally Focused Couples Therapy to help you strengthen your bond, as well as positive, empowering and solution focused coaching strategies to help you both take positive action in your relationship.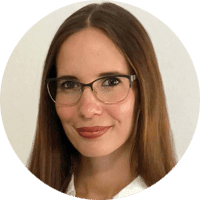 Dori Bagi
M. S., ASORC
Dori is a kind, empathetic couples counselor, individual therapist, and life coach who specializes in sex therapy, and helping couples create healthy emotional and sexual intimacy. Her friendly style makes it safe to talk about anything, and her solution-focused approach helps you move past the past, and into a bright new future of intimacy and connection.
Brittany Stewart
M.S., MFTC
Brittany specializes in helping couples strengthen their bond, and heal old hurts, in order to develop a more secure and satisfying relationship. She can help you both understand yourselves, and each other, so that you can create new, positive ways of relating that heal your connection— on every level.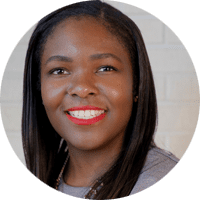 Anastacia Sams
M.A., N.C.C., LMFT-C
Anastacia's authentic, caring approach to marriage counseling and relationship coaching helps couples find each other's "noble intentions," and re-commit to showing each other love and respect. She can help you heal old hurts, improve your communication, restore trust, and work together as a team.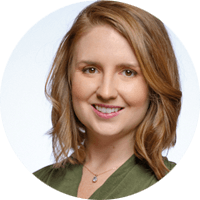 Amanda Schaeffer
M.S., MFTC
Amanda is a Marriage Counselor and Relationship Coach with a warm, gentle style that will help you both feel comfortable, respected, and understood. She has a gift for helping couples understand each other compassionately, feel emotionally safe, and start enjoying each other again.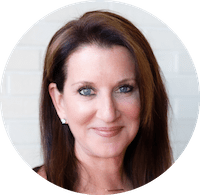 Polly Drew
M.Ed., LMFT
Polly is a marriage counselor with over 25 years of experience in helping couples "come back from the brink," heal their strong bond, and enter into a positive and satisfying new chapter of life together. Her warm, competent style will put you both at ease and help you find new solutions to old problems.
You provided us such a safe place to be honest with ourselves and with each other our fear of being vulnerable and weak were transformed into a feeling of opportunity to be heard. My husband and I are better friends, parents, lovers and companions than we have ever been.
Just knowing that you were going to ask me about my homework made me do it. I did things with you that I couldn't do on my own.
Love, Happiness & Success Advice
From Dr. Lisa Marie Bobby's Blog and Podcast
You think you're getting over it… until your Ex starts seeing someone new. Here's how to deal.
How would you describe your relationship… with money? We all carry subconscious thoughts, feelings and values around money that impact our way of relating to it. Financial therapy helps you create a healthy money mindset so that you can feel empowered and in control of your finances. Here's how…
Long-term relationships can sometimes start to feel stagnant when you've both been doing life together for so long. Marriage Therapist and Relationship Coach, Hunter Tolman, M.S., MFTC shares a simple step towards new beginnings in your relationship. Check it out here…