Teresa Thomas, M.A., LMFTA
Smart, Positive, & Direct

"Teresa's welcoming smile, warm and personal approach, and consistent ability to positively shift our perspectives really helped us grow as individuals, and as a couple."
- Couples Counseling Client
Hi! I am Teresa Thomas, a therapist, marriage counselor, and life coach. I work with couples, families, and individuals looking to improve their lives. My approach is strengths-based and client centered. I believe that when we can effectively express ourselves we can improve our experience, both in life, as well as in our relationships. While I'm very solution-focused, I also have a background in systemic therapy and I believe in the power of getting to the root of issues by working through past experiences and family relationships. Doing this deeper work, combined with action-oriented strategies, allows me to help you to move forward and establish strong foundations for long-term change.
With individual clients, my passion is helping create healthy self-perceptions and strengthen relationships so they can push through challenging stages in life. My expertise is in relationships, and I can help you work through the pain of a hard breakup or divorce, improve your communication and self confidence, and have a better relationship with yourself. Through compassionate coaching and counseling, I work together with you to set achievable goals and increase your motivation to take action. I believe that you have the capability to live your most fulfilling live and I would love to be your partner in helping realize your full potential.
I also have extensive experience working with couples and families. If your relationship has been feeling hard lately, I can help you both uncover the origin of your discord, and build on strengths you already possess. I can help you resolve many different issues such as emotional and sexual intimacy, communication, recovering from an affair. I also enjoy premarital counseling, and can help you start your marriage from a position of empowerment and strength. In addition to working with couples, I love working with families. I can help you if you're in a stressful blended family situation, or are going through a divorce and need help in restructuring your family roles. I can help you improve your parenting/ co-parenting relationship with your partner (or Ex), I can help you improve your communication with your children, and I can help your whole family deal with grief, loss or other challenging life transitions. I am passionate about helping couples and families mend their relationships through skill building and empowering therapeutic strategies.
My educational background includes a M.S. in Couples and Family Therapy from the University of Kentucky. I also have a B.A. in Psychology from the University of Louisville. I have experience providing parenting coaching and counseling in a variety of settings such as community agencies, shelters, and schools, and I'm also a happily married mom. These professional and personal experiences have given me the opportunity to connect with people from all walks of life, have sensitivity and understanding for my clients, and enable me to cater my approach to most effectively work for you.
Stress levels are high, and for many couples, this is affecting their ability to find time to connect. Online Marriage Counselor and Relationship Coach, Teresa Thomas, M.A., AP has 3 practical tips for productive communication for when you and your partner are both stressed.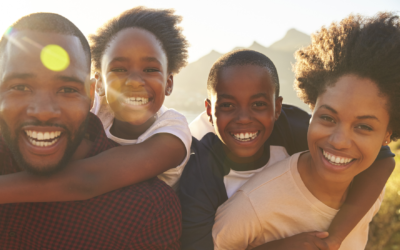 Many people are connecting with strong emotions as they actively confront pervasive problems in our culture. Some are sitting with sadness, some are giving a voice to long-unspoken anger, and others are feeling hopeful — even exhilarated — that racism is being acknowledged and addressed openly. Today on the Love, Happiness and Success Podcast Dr. Lisa Marie Bobby is speaking with online therapists Teresa Thomas, M.A., A.P, and Zachary Gaiter, M.S., LPCC about Hope, Healing and Empowerment.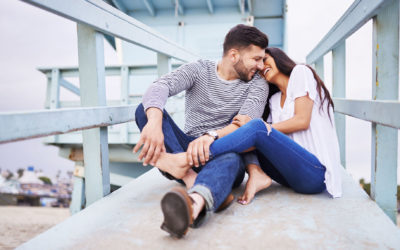 Are you feeling a disconnect in your relationship? Here is some advice from a marriage therapist and couples counselor on how you can empower your relationship to create positive change.