Thank you for helping us find our strong bond again. I can't tell you how much it's helped us.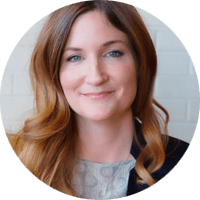 Marriage Counseling Questions
Deciding to try marriage counseling, couples therapy or relationship coaching is a big step. For many couples, going to see a professional for help with their relationship feels like a last resort. It's only after months — sometimes years — of struggling with communicating, frustrations, hurt feelings, and smoldering resentments that marriage counseling starts to seem attractive. And sometimes it takes a flat-out crisis to finally push couples through the door.
This tendency to delay getting help is understandable. (You're not the only couple who's said, "We don't need counseling…we just need to stop fighting.") But the truth is that couples who are pro-active about getting help for their relationship sooner, while they still like, trust, and appreciate each other, tend to have a better outcome in marriage counseling. If couples wait too long, negative patterns can erode their relationship to the point where there is not enough goodwill or trust left for even the best marriage counselor to piece back together. Even with the kind of experienced, effective, and evidence based marriage counseling that we provide. And that's an unnecessary tragedy for everyone. I don't want that to happen to you (or your family).
Demystifying Marriage Counseling
In my experience, there are a number of obstacles that can keep couples who need good marriage counseling from getting it. Let's face it, marriage takes work. But it all boils down to not having enough information about how (specifically) it can help you, what to expect, whether it's worthwhile, and whether it's within your reach. So I thought I'd put together some information for you to educate yourself about the process.
Good Marriage Counseling Matters
If it seems like this is personal for me, it is. The whole reason I became a marriage counselor is because my husband and I went through a terrible time a few years into our (now nearly twenty-year old) marriage. I genuinely believe that if we hadn't connected with a good marriage counselor during that fragile time we would not have the happy, healthy marriage and beautiful child we do today. We only saw that marriage counselor for a few months, but it changed the trajectory of our whole lives together. It helped us stop fighting with each other, start understanding each other, and grow back together again. (It also launched my career.)
Don't feel silly about going even if you think it's "not that serious." I'd rather have you go for three marriage counseling or relationship coaching sessions, get a couple quick tips, and leave feeling stronger than ever… than to wait and hope that things will get better. Often they don't.
When Is The Right Time To Go For Couples Therapy?
Here's some unsolicited advice from a marriage counselor (and a mother, and wife of twenty years): When in doubt, go. The biggest mistake you can make is to have hurt feelings, toxic communication patterns, and resentments continue to build. Things often do NOT work themselves out. Instead, negativity takes over your relationship. There does come a time when it's too late. 
Don't worry about how much it costs. Marriage counseling is not expensive. Divorce is expensive. (In fact, divorce takes a toll that is emotional, psychological, relational as well as financial — for both adults and kids.)  Counseling sessions are an investment in the happy, successful future of your family that has value beyond measure. And I say that as someone who's been there.
Would You Like to Talk?
Schedule your free consultation with the marriage counselor, couples therapist or relationship coach of your choice. You can discuss your hopes for your relationship, and see if it feels like a good fit to work together before moving forward.
Knowledge is Power: Educate Yourself About Marriage Counseling
Couples new to marriage counseling often wonder, "How can marriage counseling help us?" or my favorite "We've already talked about it all– how will talking about it again in your office make it different?" It's hard to understand what exactly would be SO different about the kinds of conversations you have with a marriage counselor. There are a number of specific ways that marriage counseling affects change in your relationship, including increasing emotional safety, empathy, and finding new solutions to old problems. But above all else, it's a growth process. Learn more about how marriage counseling actually works…
Its understandable to be nervous about meeting with a marriage counselor for the first time. Many people feel uncomfortable about discussing personal problems with a stranger. At the same time, many people feel hopeful that getting professional help for their relationship problems can make the difference between a happy, healthy marriage…. or heartbreak and divorce. Your hopes and fears give you the courage to take a chance, and reach out for help with your marriage. Your first session with a professional marriage counselor can be the start of a new chapter in your marriage. Here is what you can expect when you meet with a marriage counselor for your first free marriage counseling consultation session…
This is a common question. All relationships have ups and downs, and it's hard to know sometimes if this is a passing rough patch or if you really need to get help for your relationship. Even if your relationship feels pretty difficult, it can easy to talk yourself out of marriage counseling ("Things will get better" or "We're just under a lot of stress right now" or "This week has been better"). But there are a few situations that really do require professional intervention to work through. Educate yourself about what they are, and when you really do need to see a marriage counselor…
Yes, marriage counseling can be covered by insurance. However, if you want to use insurance for marriage counseling, there are some important things to know– particularly around the difference between in-network and out-of-network providers, and what that means for your privacy and eligibility for treatment. Learn more about using insurance for marriage counseling…
You provided us such a safe place to be honest with ourselves and with each other our fear of being vulnerable and weak were transformed into a feeling of opportunity to be heard. My husband and I are better friends, parents, lovers and companions than we have ever been.
Start Your Journey Today
If you have more questions about Marriage Counseling, we are happy to answer them in person. Schedule a free consultation session with one of our expert marriage counselors today.
We are available to meet with you in person for marriage counseling in Denver, Broomfield, Denver Tech Center, and Fort Collins.  We are also available for online marriage counseling, online relationship coaching, and couples therapy online 
You can schedule online, or call 720-370-1800 for personal assistance in scheduling. (Our phones are answered 24/7).  In a private, professional environment we can get to know each other, you can talk about your hopes for your relationship, and start moving forward together in mending your marriage.
Would You Like to Talk?
Schedule your free consultation with the marriage counselor, couples therapist or relationship coach of your choice. You can discuss your hopes for your relationship, and see if it feels like a good fit to work together before moving forward.