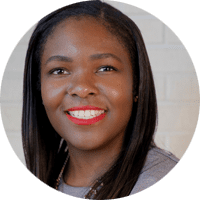 Anastacia Sams, M.A., LPC, LMFT
Heartfelt, Gentle & Healing
Breakup / Divorce Recovery, Licensed in Colorado and Illinois, Marriage Counselor / Couples Therapist, Premarital Counselor, Therapist & Life Coach

"I have been seeing Anastacia for a few months now and I love her! She has already helped me with so much. I will be going to her for a very long time!"
- Couples Counseling Client
Ana is awesome! She's was very patient with me and gave me time to process my emotions. She's compassionate which makes me feel comfortable opening up. I can be vulnerable with Ana because I know she cares and has my best interests in mind.
Do you ever feel like you are just going through the motions of life? Do you ever feel lonely or misunderstood, or find it difficult to express your emotions to the people around you? Are you longing to create a deeper intimacy and connection with your partner?
If so, I'm here to help. I'm Anastacia: a therapist, life coach, and marriage counselor who is all about helping you create the very best life for yourself. I work by helping you get in touch with your truth, and your feelings. I believe that discovering "the real you" allows you to grow, bring authenticity and confidence into your relationships, and create a truly fulfilling and joyful life.
While I have experience in helping couples and individuals from all walks of life, I have a special heart for helping people of color and those in interracial relationships navigate the unique challenges and opportunities of this life experience.
Marriage Counseling & Couples Coaching
I believe that a huge part of life is loving, and being loved, and that we all deserve to feel connected, respected, and secure in our relationships. I love working with couples in online marriage counseling to help them create healthy long-lasting relationships, partnerships, and families. When working with couples and families, I use the evidence-based Emotionally Focused Couples Therapy approach. I can help you understand each other, and learn how to communicate with positivity and compassion. This allows you to have deeper intimacy, trust, commitment, and connection.
Individual Therapy & Life Coaching
If you're looking to do personal growth work individually, I'm here for you. In fact, my passion is helping people heal from past hurts so they can move forward into a more fulfilling and joy-filled life. Whether you're working with me as a therapist or life coach, or even dating coach, I use powerful experiential techniques to help you release old "baggage," increase your self-esteem, and give you tools to feel happier and have more satisfying relationships.
Being vulnerable is essential to authentic, healthy relationships. I've been told that my warm, gentle style immediately sets people at ease. Working with me, you'll feel safe, cared for, and understood. And through that non-judgmental understanding, you will heal, grow, and — most importantly — understand yourself.
The painter Walter Anderson once said, "We're never so vulnerable than when we trust someone – but paradoxically, if we cannot trust, neither can we find love or joy." My hope is that you will trust me to embark on a journey of healing together, with you.
About Anastacia
Anastacia is a licensed therapist who specializes in working with marriage and family therapy, couples, and individuals. Anastacia graduated from the University of Colorado, Denver with her Masters degree in Couple's and Family therapy. She received her Bachelor of Science degree from the University of Florida in Psychology. Anastacia was born and raised in the "Sunshine State" of Florida and lives in Chicago, IL. In her free time, she enjoys playing tennis, reading, traveling, and quality time with her loved ones.
Read Ana's Interview in Denver's 5280 Magazine Online: Yes, It's Possible to Find Love During the Pandemic. Three Colorado Couples Explain How
Anastacia Sams, a marriage and family therapist at Growing Self in Denver, believes the pandemic has increased intentionality in dating, especially for people who've spent the last 10 months doing self-reflection and self-growth.