The Colorado Psychologists Network
In the world of mental health and personal development, you have many options.
When you are seeking guidance and support, it can be confusing to sort through all the different kinds of helpers to find the right person for you.
Psychologists, Social Workers, Counselors, Psychotherapists and Life Coaches are all available for you on your path of self-improvement. But these professions are not the same. In fact many of the "professionals" you encounter in Colorado may not have any education or training in mental health treatment at all. 
If you are looking for help, is important for you to be educated about the different kinds of practitioners so that you can make good choices. If you want to increase the odds that a prospective therapist has the highest quality training, and will be competent to help you, look for a Psychologist.
The Colorado Psychologists Network was formed for four main purposes:
To educate about what it means to be a Psychologist
To protect the public by raising awareness about different kinds of mental health practitioners, and the fact that many practitioners in Colorado have no formal education in counseling or psychology.
To help connect people who are looking for expert guidance with a highly trained professional.
To connect Colorado Psychologists to each other, forming a collaborative community of peers available for consultation, referral, and support.
Do you have questions about Psychologists, or about how to find the right kind of provider to help you with your particular situation?
Here are some answers to frequently asked questions:
What is the difference between a psychologist and a psychiatrist?
While these two terms are often used interchangeably, they are actually very different professions.
Psychologists are clinicians who hold a doctorate degree (PhD or PsyD) in psychology, and are trained in the methods of psychotherapy and psychological assessment. Except in rare cases, psychologists cannot prescribe medications; their tools are in helping clients understand, integrate, and change their patterns of behavior through psychotherapy, or "talk therapy". Psychologists and psychiatrists each address a vital, interdependent aspect of psychological problems, and they may work very closely to coordinate the care of patients.
In contrast, Psychiatrists are medical doctors (MDs) who specialize in the treatment of psychiatric disorders such as depression, bipolar disorder, and schizophrenia. Their main role is to prescribe medications such as anti-depressants which help address their patients' psychiatric symptoms, such as depressed mood, insomnia, and panic attacks among others. Psychiatrists have extensive knowledge of psychoactive medications and how these medications interact with various other medical problems. However they do not generally provide psychotherapy or behavioral interventions.
Different kinds of practitioners in Colorado.
A part of choosing a therapist who is right for you is understanding the differences between the different types of therapist. The four main groups in Colorado include Psychiatrists (MD)., Licensed Clinical Psychologists (Psy.D. or Ph.D.), Licensed Clinical Social Workers (LCSW), Marriage and Family Therapists (MFT) and Licensed Professional Counselors (LPC), and Registered Psychotherapists (no associated credentials). All four groups of therapists are mental health professionals, but they vary in their education, training and license requirements, as well as specialties. Here is a brief description of the differences between each type of therapist, which should help guide you in selecting the type of therapist
that's right for you.
Licensed Clinical Psychologist (Ph.D. or Psy.D.)
Complete a doctoral program in psychology (Ph.D. or Psy.D.) (four to six years following bachelor's degree)
Trained in theory and practice of psychotherapy, diagnosis, assessment and treatment of mental disorders, mental health research, and administration of psychological tests (only psychologists are trained to do this)
Requires a minimum of two years of supervised clinical experience
Required to pass a state licensure exam
Psychiatrist (MD)
Complete a full medical degree equivalent to any other Medical Doctor (MD)
Specialty training in psychology and psychiatric medications
Only mental health professional who is able to prescribe medications in Colorado
Some offer psychotherapy, but most focus on the prescription of psychiatric medications
Required to pass a state licensure exam
Licensed Clinical Social Worker (LCSW), Licensed Professional Counselor (LPC), & Marriage and Family Therapist (LMFT)
Complete a master's (typically one to three years of school following bachelor's degree) in social work, counseling or marriage and family therapy
Requires a minimum of two years of supervised clinical experience
Required to pass a state licensure exam
LPC's typically treat individual concerns, and may have specialties with particular disorders or populations.
LCSW's are trained to connect people with supportive systems and resources in their communities, and are often found in mental health agencies or large programs such as child protective services, hospitals and schools.
LMFT's are mental health professionals with specialized training and experience in Marriage and Family Therapy. They may specialize in couples counseling, strengthening the relationships between parents and children, or helping individuals understand themselves in the context of family systems.
Registered Psychotherapist
Registered psychotherapist is anyone who has submitted an application with the state to be recognized as a "Psychotherapist."
NO standardized educational or testing requirements are required to obtain a registration from the state (including a high school diploma or college degree).
They are authorized to practice any kind of psychotherapy they choose (including "past-life regression therapy," "energy therapy," "color therapy" or "spiritual counseling."
Many people assume that the title "Psychotherapist" indicates that a practitioner is a qualified mental health professional, and competent to diagnose and treat a range of disorders. This is absolutely not the case: No training or education is required.
Registered psychotherapists are NOT licensed by the state as mental health practitioners.
Life Coach
In the mental health world, comparing a psychologist to a life coach is like comparing a psychologist to a real-estate agent, or your mother's best friend — there is no comparison. In fact, a real estate agent could decide tomorrow to be a life coach, build a website and start accepting coaching clients.
A life coach is not recognized as a mental health professional at all. They are not qualified to practice psychotherapy, counseling or marriage counseling.
Life Coaches are not required to register with the state, and there is no oversight since they are not recognized as a profession.
A Life Coach does not have to uphold any ethical standards around confidentiality or professional boundaries.
Like a Registered Psychotherapist, a Life Coach does not need to have any education or experience at all.
What is psychological assessment?
Psychological assessment — also known as psychological evaluation or testing — is a formal
process designed to obtain a thorough understanding of an individual's current functioning
and to provide valuable insights into the individual's behavior, skills, thoughts and personality.
Testing is usually done in a psychologist's office and consists of a clinical interview and paper-
and-pencil tests (sometimes administered on a computer). Depending upon the complexity of
the case and the number of tests utilized, assessment can take 1 1/2 hours to a full day. Prior
to or during the testing process, a psychologist will typically recommend the individual being
evaluated have a full medical examination to rule out undiagnosed disease or organic causes of
symptoms (e.g. brain tumors, diabetes).
There are several main types of psychological testing:
Intellectual or Cognitive Functioning
Personality Assessment
Behavioral Assessment
Vocational Assessment
A thorough psychological assessment may also include observations of the person in the
natural setting, discussion with people close to the person being evaluated, and review of
records that may assist in the analysis.
Are you a Psychologist or Pre-licensed Psychologist?
We Want to Meet You.
Are you a Colorado Psychologist interested in connecting with others?
Get in touch with us to register with our group. You'll get access to our community list-serv, as well as invitations to our monthly networking events.
Founding Members of the Colorado Psychologists Network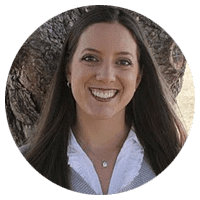 Aubrey Austin, PsyD, LP
Dr. Aubrey Austin, co-founder of Reaching HOPE, is a licensed psychologist who specializes in treating adult survivors of domestic violence, sexual assault, childhood abuse, and other traumas. Dr. Austin earned her Ph.D. in Counseling Psychology from the University of North Texas, with a specialization in marriage and family issues. Dr. Austin understands the unique needs of trauma survivors and works to create a safe, supportive, and empathic environment in therapy where healing can begin.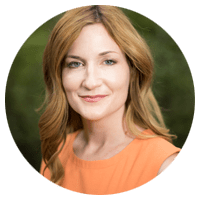 Lisa Marie Bobby, PhD, LMFT
Founder of Growing Self Counseling and Life Coaching
Dr. Lisa Marie Bobby is the founder of Growing Self Counseling and Life Coaching. She specializes in helping individuals and couples make positive changes, have better relationships, and create successful outcomes both personally and professionally. She uses a blend of techniques including Cognitive Behavioral Therapy, Emotionally Focused Couples Therapy and action-oriented coaching strategies  to help her clients meet achieve their goals and create more Love, Happiness and Success in their lives.
Dr. Bobby is trained as a Psychologist, Licensed as a Marriage and Family Therapist, and is a Board Certified Life Coach. She earned a Master's Degree in Counseling Psychology from the University of Colorado, with special training and experience in Marriage and Family Therapy. Her PhD in Counseling Psychology is from the University of Northern Colorado.
Learn more about her practice and schedule your free consultation session by calling 720-370-1800 or visiting www.growingself.com.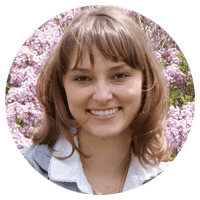 Ambra Born, PsyD, LP
Director of Child Psychological Services at Reaching HOPE
Dr. Ambra Born, co-founder of Reaching HOPE, is a clinical psychologist who specializes in working with child, adolescent and family survivors of complex trauma. Ambra believes in people's ability to recover from adversity and become stronger because of every life event. In therapy, Ambra will work with you, your child, and/or your family to overcome obstacles and emerge with more confidence, resiliency, and hope. Ambra also offers Animal Assisted Therapy with her therapy dog, Hercules. Ambra received her PsyD in Clinical Psychology, Child and Adolescent Track from The Chicago School of Professional Psychology and has been working with trauma survivors for the past 9 years. She has experience with youth and families from culturally diverse backgrounds and enjoys working closely with foster, adoptive, single, teen, and LGBT parents and families.
Neal Brugman, Psy. D., LP
Neal Brugman, Psy.D. is a licensed clinical psychologist who works with adults of all ages to create more fulfilling lives and relationships.  He received his doctorate in clinical psychology from the University of Denver and has experience in a wide array of mental health settings including outpatient clinics, college counseling centers, and employee assistance programs.  Dr. Brugman works in private practice and at a local university counseling center, and also teaches and supervises students at the University of Denver's Graduate School of Professional Psychology.  His specialties include helping young adults (18-30) with development and independence, working with men to develop better balance and emotional connections, and group therapy.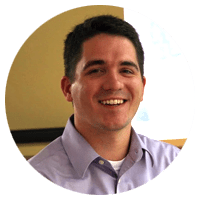 Henry Dooley, PsyD, LP
Dr. Henry Dooley is a licensed psychologist who has therapy practices in Denver and Lakewood, Colorado. Dr. Dooley specializes in empowering adult clients to harness and cultivate their inner capacity for healing and growth. Dr. Dooley utilizes traditional talk therapy, hypnotherapy, and self-hypnosis training to help his clients with their individual challenges. Treatment areas include, but are not limited to: chronic stress, mood difficulties, relationship problems, family of origin issues, difficulties with phase of life transitions, and LGBTQIA issues. Dr. Dooley received his doctorate and master's degrees in clinical psychology from The Chicago School of Professional Psychology. He has received training in the use of clinical hypnosis from the American Society of Clinical Hypnosis. He is an associate of Mindful Health Advantage, LLC. For more information about Dr. Dooley, please visit
www.drhenrydooley.com
.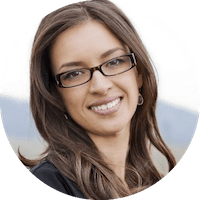 Claire Dumke, PsyD, LP
Dr. Claire Dumke  is  a  Licensed  Clinical  Psychologist  with over  14  years  of  experience  working  with  children,  adolescents and  adults  with  Autism  Spectrum  Disorders  (ASD)  and  other developmental  disabilities. Dr.  Dumke  also  treats  children  and adults  with  mood  disorders  including  Depression,  Anxiety,  and Bipolar  Disorders,  ADHD,  trauma,  behavioral  issues  and  family issues. Dr. Dumke is both a clinician and the executive director of  Insights,  PC  offering  diagnostic  and  psychological  evaluations as well as individual, family and group therapy. Dr.  Dumke  received  her  BS  in  psychology  from  Colorado  State University  and  holds  both  a masters  and  a  Doctorate  in  Clinical Psychology with  a  focus  on  child  and  family  studies  from Alliant International  University  in  Southern  California.  Throughout  her training  and  career,  Dr.  Dumke  has  worked  for  The  Children's Hospital  as  a  psychologist  on  the  Neuropsychiatric  Special  Care Unit  specializing  in  inpatient  and  day  treatment  for  children with ASD, with children and adolescents in residential  treatment facilities  and  therapeutic  group  homes,  as  a  Court  Appointed Special  Advocate  (CASA),  and  as  a  psychotherapist  at  a mental health hospital in Southern California. Dr. Dumke can be reached at 720.238.7383 or
cdumke@autismdiagnostic.com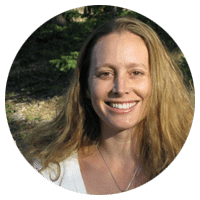 Sarah Gillingham, PsyD, LP
Sarah Gillingham, PsyD LP, is an empathic therapist whose goal is to be a vehicle for positive change for individuals, couples, and families. She has a Doctoral degree in Counseling Psychology from the University of Northern Colorado and a Master's degree in Counseling Psychology from the University of Colorado Denver and is a Licensed Psychologist. Sarah has worked with individuals, families, couples, children and adolescents in a variety of settings since moving to Colorado in 1998
Her strengths as a therapist include her nonjudgmental stance, emphasis on strengths and growth, and ability to help clients feel comfortable and understood. Sarah has a cognitive constructivist orientation toward therapy that incorporates solution focused theory, systems theory, and cognitive behavioral theory. As such, her focus is sensitive to the impact of family and developmental history, social support systems, and cultural contexts. It also emphasizes strengths and has a focus on finding solutions. For more information about Sarah Gillingham, please visit www.sarah-gillingham.com.
.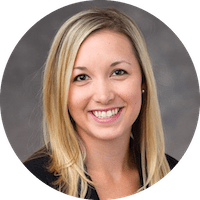 Kristen Hick, PsyD, LP
Kristen Hick, Psy.D. is a Clinical Psychologist who specializes in the area of awakened dating and healthy relationships. She is the founder of The Center for Shared Insight, a private psychotherapy practice in Denver where she and her clients focus on Individual Relationship Therapy. Dr. Hick's expertise lies in helping individuals create healthy, meaningful, and loving relationships with others through healing, strengthening and transforming their most essential relationship, with themselves.  Other issues she is experienced in treating include depression, prenatal and postpartum depression, anxiety, bipolar disorder, abuse, trauma and PTSD. Dr. Hick holds a Master's and Doctoral Degree in Clinical Psychology and is a Community Supervisor for doctoral-level students in the Graduate School of Professional Psychology at the University of Denver. She is a former Associate Professor, Adjunct Faculty member at the Chicago School of Professional Psychology.
https://www.centerforsharedinsight.com/blog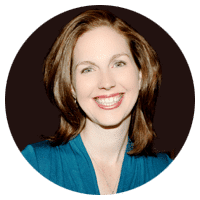 Amy Milkavich, PsyD, LP
Dr. Amy Milkavich is a licensed psychologist who works with individuals on a variety of life's challenges. Amy completed her Master of Arts in Clinical Psychology at the University of Houston – Clear Lake in 2004, and her Doctor of Psychology in Counseling Psychology at the University of Northern Colorado in 2009.
Amy helps people across the lifespan to address issues of depression, anxiety, grief, postpartum depression, medical complications, pain, and changes in functioning. She believes that we each possess the wisdom and strength to get through difficult times and to bring about the change that we desire. She enjoys working with her clients on their journey toward more fully understanding themselves, finding joy, and building the relationships that they want in their lives.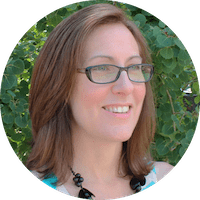 Beth Peters, PhD, LP
Beth Peters, PhD is a licensed clinical psychologist in Colorado and Texas. She provides individual and family therapy, play therapy, psychological testing, and professional consultation and training. Dr. Peters enjoys teaching parents to connect with their children before correcting their behavior as a certified Positive Discipline Parenting Educator.  She specializes in helping children, teens, and adults thrive in challenging life circumstances like abuse, divorce, illness or death of a loved one, adoption, juvenile delinquency, and addiction in a family member.  She uses research supported methods like cognitive-behavioral therapy, family systems, attachment, as well as art, play, and drama therapy techniques to help clients reach their specific individual or family goals.
Pepe Santana, Ph.D.
Pepe Santana, Ph.D. is a Jungian oriented clinical psychologist who works in the Denver Metro area.  Basing his treatment approach on the theories and teachings of Dr. Carl Jung, Dr. Santana helps adolescents, adults, seniors, and couples overcome distress, anxiety, depression, relational conflict, poor self esteem, grief, and trauma.
www.pepesantanaphd.com