Dr. Georgiana Spradling, MFT
Focused, Effective, Experienced
Even though we just started, Georgiana is already helping us come together stronger as a couple. I appreciate her candor, frankness and suggestions.

Dr. Georgiana has been an enormous help to us as we've confronted challenging issues. She is helping us talk through things effectively.
She [Dr. Georgiana] is taking us through historical issues that need to be addressed before we can move forward. She tells it straight, "If things continue like this you can expect xyz…" She encourages and makes a case for desicions to be made, to take a stand and follow through.
Love Without Limits
Whether you are struggling with dating, a committed relationship, a separation, or breakup / divorce concerns… I will help you resolve them! For over 25 years, I've worked with hundreds of individuals and couples to improve their lives and relationships through Relationship Coaching, Life Coaching and Effective Therapy in English, Spanish and French.
I have a solution-oriented and strategic approach that will help you create change in your life. My practice uses evidence-based strategies to develop new and existing skills, keeping the focus on your goals in order to achieve maximum results, while saving you time and money.
As your Emotional Intelligence and Relationship Coach, I can help you with:
Become aware of what you want and do not want in a relationship
Evaluate your partners thoroughly for unhealthy traits and behaviors or characteristics that do not fit you
Focus on what you are looking for in a date rather than what that person is looking for
Stop making the same relationship mistakes
Find the right person for you
Negotiate what can be negotiated
Manage your emotions and behaviors (and those of others)
Manage your thoughts so that you are not distorting what is truly happening
Improve your communication, negotiation and conflict resolution skills
Express your needs without fear
Improve sexual intimacy
Repair trust after infidelity
Find a middle ground between your cultural perspective and your partner's.
Make decisions about whether to leave or stay in a relationship
Leave unhealthy or unwanted partnerships with Emotional Intelligence
Manage the anxiety and pain of a difficult breakup or relationship loss
Manage your former partners and their families; especially to avoid confrontations, set limits, and keep a healthy distance
Create a healthy co-parenting partnership with your Ex
Create balance in your life
Improve your self-image
Cope with difficult life transitions
Improve relationship dynamics
Manage stress and feelings of anger
Develop self awareness and cultivate personal growth
With me as your Cognitive-Behavioral Psychotherapist, you can learn to…
Have more control of your thoughts, feelings, and behaviors
Reduce anxiety and depression
Manage insomnia
Heal from traumatic life experiences
About Me:
Born and raised in Buenos Aires, Argentina, I have had the pleasure of living in several countries and am fluent in English, Spanish, and French. I have a Masters Degree in Counseling from The University of San Francisco, as well as a Ph.D. in Clinical Psychology from The California School of Professional Psychology. I'm licensed as a Marriage and Family Therapist in California, and have an Anger Management Facilitator Certificate. I conducted Custody Evaluations for the San Francisco Superior Court for several years.
Three of my most salient traits are: an openness and unconditional acceptance of the thoughts of others, a willingness and patience to work through problems, and a strategic way of doing so. My life has been deeply influenced by my world travels, which have given me a unique ability to understand different perspectives, especially the intricacies of combining cultures, religions and belief systems.
At this point in my life, there is little you can tell me that will surprise or shock me. My clients know that they can share anything with me and that I do everything in my power to help them. As you know, the mind is complex and so are our lives. Our thoughts are rooted in our experiences, both past and present, and are affected by mood, assumptions, and expectations. Through our work together, I will help you manage those automatic thoughts that cause anxiety, sadness, jealousy, and anger. Whether I am your Coach or Psychotherapist, I will be your ally and together, we will find you the balance and happiness that you want and deserve.
I look forward to working with you.
Dr. Georgiana
Bienvenus aux clients qui parlent Français! J'espère faire votre connaissance à travers de la "Consultation Session" et commencer à chercher la solution qui vous apportera le plus de paix et de joie. Je vous attends!
Bienvenidos a los clientes que hablan Español! Espero conocerlos pronto durante la "Consultation Session" y empezar a buscar la solución que les brindara la major paz y felicidad. Los espero!
Dr. Georgiana is available to meet with national and international clients through online video conferencing, as well as in person at her San Francisco, CA (Pacific Heights) office location.
We are all different, and how we approach and manager our anger is different too! There is not a "one-size-fits-all" when it comes to anger management. Dr. Georgiana, Multicultural Therapist and Emotional Intelligence Coach, is discussing the emotion of anger and what you can do to find the right fit for your anger management needs.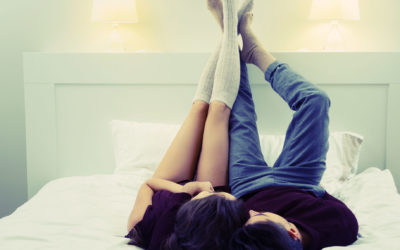 All relationships are a mixed bag, and it can be hard to tell if you're with "the one" or if there's a better match for you. On this episode of the Love, Happiness and Success Podcast we're talking about what matters (and what doesn't) when it comes to relationship compatibility.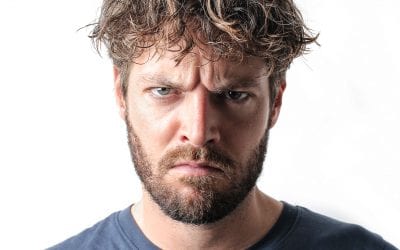 Everyone gets mad sometimes. But unchecked anger can take a toll on your physical and emotional health, as well as your relationships. Learn how to manage anger, on this episode of The Love, Happiness and Success Podcast.