GROW, TOGETHER.
Positive, Productive, Effective Marriage Counseling & Couples Counseling… Online
Online Marriage Counseling | Online Couples Counseling | Online Relationship Coaching
Available Across the US, & Internationally
All couples have rough patches — times when things feel harder than usual, or another arguement always seems to be simmering under the surface. Many couples who have these normal experiences fear that something is wrong with their relationship. Not so. Friction, disappointment, even resentment are all simply signs that you've arrived at a "growth moment" for yourselves, and for your relationship.
No one teaches us how to have thriving, healthy, satisfying relationships. We just fall in love, and allow things to unfold. Inevitably, every couple will discover that just "winging it" is not enough. There comes a time when we need to learn, work through our own stuff, and grow if we want to have amazing relationships. If you've been having discord between you… that growing time is now. Our online marriage counseling programs & relationship therapy offer the convenience of making relationship progress on your own time, and at a very affordable rate.
At Growing Self, we take a holistic approach to online marriage counseling and relationship therapy. First, we'll create a safe space where you both feel understood and respected, so that productive conversations about what's working (and what's not) can happen. Once we discover what's at the root of the conflict or disconnection, we can work together to build upon the strengths in your relationship to create positive and lasting change.
No matter what circumstances have brought you to the cusp of this growth moment, we're glad you're here. Our expert marriage counselors and couples therapists can guide you to a new level of connection, communication, and authentic satisfaction in your partnership.
Why Online Marriage Counseling or Online Couples Therapy?
It's Easy.
Modern life is challenging for everyone, but especially busy professional couples with kids at home. Who has time for another meeting? Online Marriage Counseling or Online Couples Counseling allows you to meet with an expert marriage counselor in the privacy of your own home at a time that's convenient for YOU. No driving. No baby-sitters. Brilliant.
It's Accessible.
We work with couples all over the world. If you're living abroad or in a rural area, online marriage counseling or online couples therapy may be the only choice if you're living in a place where such services are not readily available. If you're looking to improve your long-distance relationship we can help. Three-way video calls are our specialty.
It Works.
For nearly a decade, Growing Self have been pioneers in online marriage counseling, online couples counseling and online relationship coaching. Our effective, evidence-based approach is all about getting you results in the shortest amount of time possible. Just read our reviews…
Online Marriage Counseling | Online Couples Therapy
No matter where you are, we're always here for you.
Marriage Counseling in Shanghai • Marriage Counseling in Delhi • Marriage Counseling in Dubai • Marriage Counseling in Singapore • Marriage Counseling in Thailand • Marriage Counseling in Buenos Aires • Marriage Counseling in Mexico City • Marriage Counseling in Tokyo • Marriage Counseling in Amsterdam • Marriage Counseling in Moscow
It's A Brand New Day
For Your Relationship
Our Approach To Online Marriage Counseling &
Online Couples Counseling
POSITIVE
We help you harness the power of your strengths. We honor and respect the past, but also help you design a positive, happy future. We focus on your opportunities, your strengths, your values, and how to create positive changes that will make you both happy.
MEANINGFUL
Our experts are marriage and family therapists who are also trained as life and relationship coaches. Our holistic approach is flexible. Depending on your needs we can help you go deep, to get to the core of the issue. When the time is right to take action, we'll help you design a concrete plan to achieve your goals.
PRODUCTIVE
We help our clients get real results, and make lasting change in their lives – not just talk about it. Our approach is always tailored to meet your needs, and focused on what will move you forward into the next stage of your evolution, both personally, and as a couple.
EFFECTIVE
Our experts have at least a master's degree or doctorate in counseling. We only use effective, evidence-based techniques that have been proven by research to create positive change such as Emotionally Focused Couples Therapy and The Gottman Method.
Meet a Few Of Our Relationship Experts
The marriage counselors, couples therapists and premarital counselors of Growing Self have specialized training and years of experience in helping couples reconnect. We use only evidence based strategies that have been proven by research to help you restore your strong bond, and love your relationship again.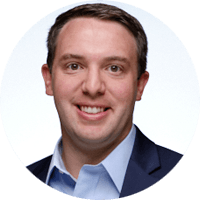 Hunter Tolman
M.S., MFTC
Hunter is a warm, compassionate marriage counselor, couples therapist, and parenting coach who believes in love, and that strong marriages create strong families. He practices Emotionally Focused Couples Therapy, which is an evidence-based form of marriage counseling that focuses on helping you create a strong, secure attachment built on trust and empathy.
His gentle, but effective approach can help you open up with each other, and have healing conversations that repair your bond and allow you both to consistently show each other the love and respect you both deserve. Hunter's roots are in Utah, but he is currently based in Colorado. He can serve you as a couples therapist or marriage counselor in Fort Collins, CO and Broomfield, CO, and he provides online marriage counseling & relationship coaching to couples across the US and around the world.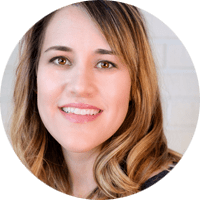 Meagan Terry
M.A., LMFT
Meagan Terry is a relationship specialist. She is a Licensed Marriage and Family Therapist with over nine years of experience in helping couples reconnect, and enjoy each other again. She specializes in Denver marriage counseling, Denver premarital counseling, and online relationship coaching.
Meagan uses effective, evidence based forms of marriage counseling including Emotionally-Focused Couples Therapy and The Gottman Method. In addition to working one-on-one with couples, she teaches our Lifetime of Love premarital and relationship class. Meagan is available to meet with you for marriage counseling or couples therapy in Denver, and for relationship coaching and premarital counseling online.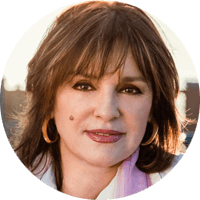 Georgiana Spradling
PhD, MFT
Dr. Georgiana is a couples counselor and relationship coach with a "tough love" style. Her no-nonsense approach and direct feedback can help you get clarity about what's creating issues in your relationship, develop emotional intelligence skills, change the way you interact with each other, and negotiate your differences in order to build bridges to the center.
Dr. Georgiana is a certified coach as well as a licensed as a marriage and family therapist in California but she specializes in online relationship coaching. She divides her time between San Francisco and Buenos Aires. She is fluent in English, Spanish and French.
Silas Hendrich
M. S., MFT-C
Silas is a marriage counselor and relationship coach with specialized training and experience in helping couples heal their relationships, improve communication, release resentments, and achieve new levels of enjoyment and fulfillment with each other. He has a master's degree in marriage and family therapy, plus  Gottman Method marriage counseling training (Levels 1 and 2), and is a Colorado-based therapist.
His warm, insightful and solution-focused style helps you understand each other, strengthen your foundation, and take positive action to improve your relationship. He's available to meet with you for couples therapy, premarital counseling and marriage counseling in our Broomfield, Colorado office and for relationship coaching online. 
Lisa Jordan
M.A., LPC
Lisa is a warm, thoughtful and experienced couples counselor, therapist and coach. She has extensive post-graduate training in evidence-based couples therapy (Gottman Method Levels 1 & 2). Her approach helps you rebuild empathy, and restore your strong foundation through healthy communication and compassionate connection. Lisa is licensed as a therapist in Chicago, Illinois but serves couples across the US and around the world as a relationship coach.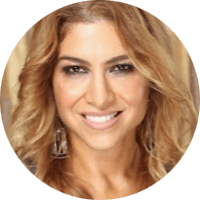 Amy-Noelle Shih
M.A., LPC
Amy-Noelle specializes in relationship dynamics and personal development, and has over 10 years of clinical experience in helping individuals and couples grow into the fullness of their potential. She uses the Gottman Method and also draws from Ester Perel's work, which integrates psychodynamic, attachment, and systemic theories, as well as body-oriented and mindful therapy approaches to help you both create transformational change in yourselves and in your relationship. Amy Noelle is licensed as a therapist in Houston, Texas and serves couples around the world as an affirming relationship coach.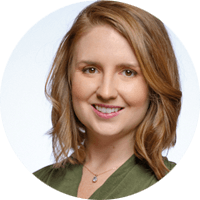 Amanda Schaeffer
M.S., MFTC
Amanda is a Marriage Counselor, Premarital Counselor and Family Therapist with a warm, gentle style that will help you both feel comfortable, respected, and understood. She has a gift for helping couples and families understand each other compassionately, feel emotionally safe, and learn how to relate in positive new ways that allow them to start enjoying each other again.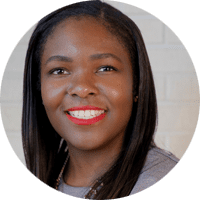 Anastacia Sams
M.A., N.C.C., LMFT-C
I'm Anastacia Sams: a licensed therapist, life coach, and marriage counselor who is all about helping you create the very best life for yourself and for your relationships. I specialize in a type of evidence-based marriage counseling called Emotionally Focused Couples Therapy, that helps you rebuild your secure, strong bond.
I've been told that my warm, gentle style immediately sets people at ease. Working with me, you'll feel safe, cared for, and understood. And through that non-judgmental understanding, you will heal, grow, and — most importantly — understand yourself."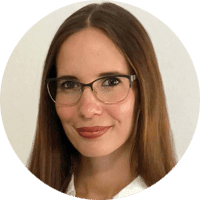 Dori Bagi
M. S., ASORC
Dori is a kind, empathetic couples counselor, individual therapist, and life coach who specializes in sex therapy, and helping couples create healthy emotional and sexual intimacy. Her friendly style makes it safe to talk about anything, and her warm, emotionally-safe, solution-focused approach helps you move past the past, and into a bright new future of intimacy and connection.
Dori holds dual master's degrees in counseling and sexual health. She is licensed as a sex therapist in Sydney, Australia and offers online couples coaching to clients around the world. She is fluent in both English and Hungarian.
Best Yet? We're
Easy and Affordable.
We're Convenient
We offer day, evening & weekend appointments.
We can meet with you by Skype, Google Hangout, Facetime, or Doxy.me
Effortless scheduling online, or call our 24/7 receptionist for live help.
We're Affordable
Our effective approach gets you results in fewer sessions
Our rates are reasonable, and we have sliding scale options
If appropriate, we can help you use your insurance
We accept payments from FHSAs
Jordan Blackwood
Client Services Manager
Questions? Call Anytime.
Unanswered questions? No a hand scheduling? Call or email  anytime to connect with our caring client services team, and get immediate support. (Really. We answer 24/7).