Marriage Counseling Questions
Marriage Counseling Questions
Deciding to try marriage counseling is a big step. For many couples, going to see a professional for help with their relationship feels like a last resort. It's only after months — sometimes years — of struggling with frustrations, hurt feelings, and smoldering resentments that marriage counseling starts to seem attractive. And sometimes it takes a flat-out crisis to finally push couples through the door.
Do We Need Marriage Counseling?
This is a common question. All relationships have ups and downs, and it's hard to know the difference between a passing rough patch or a more serious situation that isn't going to change on it's own. Even if your relationship feels pretty difficult, it can easy to talk yourself out of marriage counseling ("Things will get better" or "We're just under a lot of stress right now" or "This week has been better").
So here are 3 clues that you really do need to get help.
Does Couples Therapy Work?
People often wonder whether couples therapy works. Specifically, they wonder whether couples therapy will work for them.
(And to clarify, the terms "couples therapy," "couples counseling," and "marriage counseling" are interchangeable. Marriage counseling is the term that's used when a married couple is in therapy together, and couples counseling is the general term used for the same therapy when a couple is committed, but isn't married. The kinds of techniques the marriage counselor uses and the goals of therapy are often similar).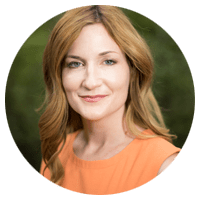 Schedule a Free Consultation

Love, Happiness & Success Advice On The Blog
How would you describe your relationship... with money? We all carry subconscious thoughts, feelings and values around money that impact our way of relating to it. Financial therapy helps you create a healthy money mindset so that you can feel empowered and in control of your finances. Here's how...
How Marriage Counseling Works
Couples new to marriage counseling often wonder, "How can marriage counseling help us?" or my favorite "We've already talked about it all– how will talking about it again in your office make it different?"
Here are some ways that marriage counseling works to help you improve your relationship:
What To Expect in Your Free Marriage Counseling Consultation Session
Its understandable to be nervous about meeting with a marriage counselor for the first time. Many people feel uncomfortable about discussing personal problems with a stranger. At the same time, many people feel hopeful that getting professional help for their relationship problems can make the difference between a happy, healthy marriage…. or heartbreak and divorce. Your hopes and fears give you the courage to take a chance, and reach out for help with your marriage.
How Long Does Marriage Counseling Take?
Many people wonder how long marriage counseling takes to work. Ideally, good marriage counseling should be strategic and always focused on helping a couple achieve their goals for the relationship. Without having a plan, and specific goals in mind, marriage counseling sessions can turn into opportunities to hash through recent problems as opposed to focusing on solutions. And couples can do that for a long, long time without making real changes. Unfortunately, some couples in marriage counseling with therapists who do not have specific training or experience in evidence based marriage counseling models can literally spend years in therapy… sometimes making little progress.
How Much Does Marriage Counseling Cost?
Couples in Colorado spend an average of $25,000 on a wedding. But how much money do couples invest in the health of their marriage, and the quality of their relationship? Sadly, many couples think that "marriage counseling costs too much" without doing the research, and considering the value that good marriage counseling will bring to their lives.
You provided us such a safe place to be honest with ourselves and with each other our fear of being vulnerable and weak were transformed into a feeling of opportunity to be heard. My husband and I are better friends, parents, lovers and companions than we have ever been.
How To Choose a Marriage Counselor
You've just had another frustrating, hurtful experience with your partner. You think — "Something has got to change." But you are the point where you have run out of ideas for how to change things on your own. It's time to get professional help. You hope that there is someone out there who can help the two of you start hearing each other, and grow back together again.
Does Marriage Counseling Work?
That is a really good question, especially when you probably know someone for whom it has not (perhaps even you). The answer is that yes, absolutely marriage counseling works, but only when you are working with a trained marriage counselor who uses standard, evidence-based practices.
Can We Do Marriage Counseling Online?
Online therapy is officially now a thing. Online therapy is being welcomed into the fold as a routine way of meeting with clients for therapy and marriage counseling. Online therapy is being discussed in the media (Online Therapy Gains Fans — NPR), it's being researched and findings are showing that the results for clients are as good (sometimes better) than traditional face-to-face therapy (Psychotherapy Via Internet Is As Good If Not Better Than Face-To-Face Consultations), and above all else– it's being used by eager clients (When Your Therapist is Only a Click Away).
Successful Couples Therapy: A Case Study
"Chris and Karen" (not their real names) typify the couples we see. Chris emailed us for a couples therapy consultation meeting, saying that he and his wife needed help to improve their communication.
During our first meeting we started to sort through their concerns. They described periods of relative peace and calm punctuated by "tense moments" that sometimes led to fights. Karen seemed frustrated but I could see that under the surface she was really hurting. With just a few gentle questions from me the hurt poured out and she told me that she felt very lonely and uncared for by her husband sometimes.