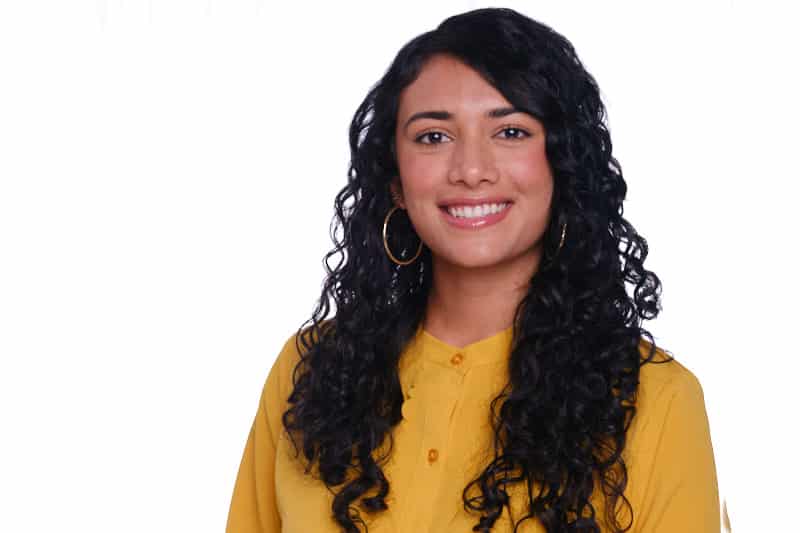 Neha Prabhu, M.S., MFT-C
Authentic and Open-Minded
Denver, CO Marriage Counseling • Denver, CO Therapist • Denver, CO Life Coach • Denver Premarital Counseling • Denver Blended Family Therapist • Online Marriage Counselor • Online Therapist • Online Life Coach • Online Premarital Counseling • Breakup Therapy / Divorce Recovery
Hi, I'm Neha. I'm a couple's counselor, life coach and therapist who is easy to talk to and has an ability to make you feel empowered, even during the harder times. I create an inclusive environment so that people and couples of all backgrounds (including LBGTQ+) feel safe, and free to be honest about their experiences.
As a South Asian American, the cultural duality that I and many people of similar backgrounds experience can feel extremely difficult when developing a sense of identity and belonging. In my work with both couples and individuals, it's important to me to be culturally sensitive and inclusive with my clients as a person's mental health concerns or needs are greatly influenced by cultural factors. 
I understand the empowerment and validation of sharing your experiences with someone who may understand parts of the cultural constructs embedded in who you are. This level of vulnerability, openness, and understanding can lead to a more comfortable therapeutic journey. 
One of the biggest reasons I wanted to be a mental health provider was to continue the conversation around the stigma and shame that surrounds people of color seeking therapeutic services. For many, seeking help can be a sign of weakness, acting selfish, or many can even feel like a therapist just won't "get it". I believe seeing therapists who look like me, can encourage connectedness and comfortability.
As A Couples Counselor And Relationship Coach
I specialize in couples counseling and relationship coaching. I have a Masters of Science degree in Human Development and Family Studies, Marriage and Family Therapy from Colorado State University, and have a great deal of experience in helping couples thrive. I offer Denver marriage counseling, as well as online couples therapy and online relationship coaching.
I can help you increase emotional safety, rebuild trust, restore emotional and sexual intimacy, and develop open communication within your relationship. I use Emotion-Focused Therapy (EFT) techniques throughout my sessions to help you create connection, while also encouraging those "harder-to-have" conversations. I also have training in the Gottman Method of couples counseling. My hope is that, through our work together, you will both feel more connected and secure with one another. 
As A Life Coach
I can help you grow as a person, explore and understand your identity and sexuality, improve your relationships with others, build your self-esteem, and navigate life transitions. 
I am extremely strength-based and solution-focused which means that while working with me, we'll be focusing on what has been working for you, and building on what works best for you. Many of my past clients shared that our work together left them feeling empowered to create long-lasting changes in their lives, and I hope the same for you.
As A Therapist
In addition to my individual and couple's coaching services I'm able to provide psychotherapy to residents of Colorado. My training includes providing therapeutic services for the treatment of a variety of mental health conditions, and trauma-informed care for individuals, couples, and families both in person and via teletherapy. I have also provided services to at-risk populations, including youth. I integrate a number of therapeutic modalities, depending on my client's needs and what fits best with them.
About Me
I am originally from Austin, Texas where I have lived for the majority of my life. I have a German Shepherd, Emma, that my partner and I adore. On the weekends I love to ski, embroider, spend time outside, and listen to true crime podcasts.