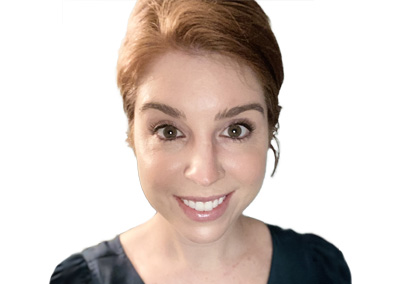 Sara S.
M.A., LPC, MFTC
For People Who Want It All
Therapist Overview
Hello! I'm Sara, a therapist, career counselor, couples counselor, and coach. My diverse background and skill set allows me to support you across many different areas of your life. I have specialized training and expertise in career counseling, individual therapy and coaching, as well as marriage and family therapy. This experience makes me uniquely capable of helping you create a well-rounded, balanced, and joyful life.
Whether you're seeking to create a healthy relationship, grow as a parent, repair your marriage, navigate a difficult life transition, work on yourself, gain clarity about your life's purpose, or develop yourself professionally, I can help!
My Approach
My clients have described me as genuine, kind, and effective. I strive to maintain a warm, emotionally safe, and supportive environment that focuses on helping you deepen your self-understanding and grow. My thoughtful blend of support, encouragement, and expertise can help you get motivated to make real, lasting positive changes in yourself, your career, and your relationships.
I believe the key to transformational growth is getting clear about your values and the things that are authentically important to you. You are the expert on yourself, and my job as a therapist or coach is to ask the right questions and help you gain a fresh perspective. Once that's in place, we can then work together to  intentionally create changes that align with your truth — in your career, your relationships, or inside of yourself.
Career Coaching, Career Counseling, and Professional Development Coaching
I have extensive experience with career counseling and love helping people grow in their professions. I like to dive deeply into a thorough assessment to understand your professional history and clarify your values and hopes in career-focused counseling and coaching. I ask many questions designed to get you thinking about your current, past, and future career in new ways. I am also certified to administer the Myers-Briggs personality test and The Strong Interest Inventory.
If you're seeking to pivot in your career, I can help you not just figure out what you'd like to do but the all-important how. For example, I am highly experienced with resume writing and have reviewed over a thousand resumes. I can assist you in presenting yourself in the best light possible and developing solid interviewing skills, professional networking, and more.
But most importantly, given my background as a relationship-focused therapist, I can help you develop emotional intelligence skills, communication skills, and interpersonal skills that allow you to thrive in any environment. We can talk about how to manage difficult professional relationships, how to grow in your confidence as a manager or leader, and how to balance your professional goals with your personal life.
In addition to my work with individual career coaching clients, I design and execute Meyers Briggs Type Indicator workshops for employers and teams to facilitate emotional intelligence, team collaboration, and strong organizational cultures.
Marriage Counseling, Couples Therapy & Relationship Coaching
I absolutely love working with couples at any stage of their relationship!
Premarital Counseling: One of my true passions has always been premarital counseling; personally and professionally, I have found it immensely helpful. Helping couples start with a strong foundation is the best gift you could give a newlywed. Even if you are thinking, "Our relationship is pretty strong," I guarantee that if we work together in premarital counseling, we'll discuss topics in ways that you haven't previously and find new ways to help your relationship grow.
In premarital counseling, we will tackle the hard questions together and ensure that you have clarity around your vision for your marriage. 
New Parents: I also really love working with new parents. This chapter of life comes with a whole new bag of challenges (and joys!). I am here to help you navigate those challenges. Many people who become new parents feel like they've lost their old selves. They may feel like they're "just a mom/dad," and miss their old lives. As new parents, we can feel there is never enough time to devote our attention to anything fully and may begin to feel disconnected from our partner — either physically, emotionally, or both. I am here to help you regain that connection, to yourself and others. 
If this feels familiar, you are far from alone. It is very common for couples to experience decreased relationship satisfaction after having a baby. The fact that you're reading this shows you have prioritized your relationship and your family's happiness and wellbeing.
Together we will look at the challenges you are experiencing as new parents and your goals for your marriage and family. We will work to alleviate those challenges and get your relationship back to where you want it to be.
Couples Counseling & Relationship Coaching: There will be ups and downs in every long-term relationship. I can help you overcome those challenges, turn toward each other, and reignite the connection you once had. If your relationship is feeling difficult, or there's a particular fight you seem to be having over and over again, or you simply miss the days when your relationship felt exciting and carefree – I can help.
I can help shine a light on the challenges that are keeping you and your partner from having the relationship you both want and deserve. In couples work, I draw upon  evidence-based approaches to couples counseling, such as Emotionally Focused Couples Therapy and the Gottman Method. I also draw on these methods in relationship coaching.
Learn more about the differences between therapy and coaching, and which approach is right for you.
Life Coaching
I have helped clients from many different backgrounds accomplish their most important hopes and dreams. I can help you achieve your personal goals in several different areas, including:
Improving your relationships (with intimate partners, family, or friends)

Navigating challenging life transitions (new parents, new jobs, and more)

Gaining clarity around your dating goals and navigating the challenges of the dating scene

Helping you get "unstuck" and back on track with purpose and direction

Maintaining healthy work/life balance

Getting clear about who you are and what you want

Making an actionable plan to move you forward
My clients walk away feeling heard and understood, while also feeling challenged to think about their lives from a different perspective. My goal is to help you make real, positive, lasting change.
Individual Therapy
I am a Licensed Professional Counselor in Virginia and Colorado, a Marriage and Family Therapist Candidate in Colorado, and I can provide mental health services to residents of those states.
If you're experiencing mild to moderate mental health issues, such as anxiety, depression, or postpartum distress, I can help you recover and rebuild. In therapy, I use strengths-based, evidence-based approaches such as Cognitive-Behavioral Therapy (CBT) and Solution-Focused Therapy to help you relieve symptoms and deepen your resilience.
At the core of our therapeutic work together will be a strong, authentic relationship that helps you feel heard and understood. I will help you help you heal and grow through a sensitive blend of support, compassion, and encouragement.
About Me
I went to the University of Denver for my undergraduate degree, and the University of Colorado, Denver for my Master's in Marriage and Family Counseling. I am certified to administer both the Myers-Briggs and The Strong Interest Inventory, and I have designed and implemented MBTI workshops for several major business groups. In addition to my work with private clients, I also teach for a University and have extensive experience working with college students.
I am married and have two very energetic boys. My husband is a Pilot, and we LOVE to travel. Through this life experience, I have unique insight into the strengths and challenges of both military and aviation families. My kids and I love to listen to and watch pop country music videos, and they will sit there like quiet little angels when Maddie & Tae are on!
Schedule with Sara