Ask a Denver Therapist
How Does Therapy Work?
"How can just talking about things make me feel different?"
This is a question that I hear a lot. It's a good point! We all know people who can talk about their problems endlessly and never make any changes. At the end of the day, talking is not enough — you do need to take action in order to change your life.
However, as we all know, that is often harder than it sounds. Growth is a process. The talking that we do in therapy helps you gain self awareness, have new experiences, and learn new skills. Your therapist is not just a listener, he or she is a teacher too — teaching you the skills and new ways of thinking that will allow you to change.
This work is often the pre-requisite to being able to take meaningful, effective action. Without going through the growth process that changes you on the inside, any action you take isn't likely to "stick" and you may fall back into your old patterns. Let me tell you more about how exactly this process unfolds…
The Phases of Therapy
Generally, there are distinct phases to therapy. I like to use the metaphor of gardening to help people understand the process.
Preparing the Soil
In the first phase, you will establish a relationship with your therapist. During this time your therapist will get a sense of who you are and what is going on with you. You will get used to talking about yourself in a safe, open environment. As you connect with your therapist and come to trust your relationship with them, you can begin to talk more openly and allow new parts of your experience to come into your awareness.
The therapeutic relationship you have together becomes a transformational space. This time is like preparing the soil to make it ready for seeds to be planted.
Planting Seeds
In the second phase of therapy, your awareness about yourself and your experience will continue to develop. Your therapist has many techniques and strategies for helping you to gain awareness. You will access feelings, thoughts and images that will help you understand yourself in new ways. You'll make contact with your strengths, hopes, motivation, and feelings. Based on a deep understanding of yourself, a course of action will begin to come into focus. You'll explore all opportunities, and your therapist will start teaching you new skills. You will start learning what you need to do to grow. It is during this time that the seeds of change are planted.
When you're ready, you will start to experiment with new behaviors. Guided by a better understanding of yourself, you can practice new ways of being that reflect your authentic feelings, needs and aspirations. During this third phase of therapy you might start experimenting with new skills for managing your thoughts or feelings, handling old situations in a new way, and doing things differently than you have in the past. Your seeds of change are now growing. You are blooming into the person you want to be. Your therapist's role is to help you nurture and support the growth that is now occurring.
Harvesting
Ultimately when you take positive action on your own behalf, your life will change. Actively working to change your feelings, thoughts and behaviors ushers in the wonderful harvest season of your personal growth. During the final phase of therapy you will experience the fruits of your work. You may feel happier, and more satisfied with your life — because you are having positive, successful experiences that reflect your growth.
Moving On
Your relationship with your therapist will end when you are confident in your ability to continue moving forward on your own. However, you can always get in touch with us in the future for additional support. We often have many "growing times" throughout our lives, and times when a relationship with a therapist is immensely helpful.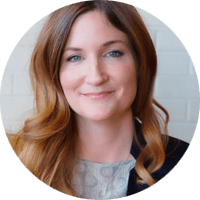 Lisa Marie Bobby, PhD, LMFT, BCC
"Hi, I'm Dr. Lisa Marie Bobby. For over a decade, I've been helping people all over the world create Love, Happiness and Success in their lives through positive, compassionate and effective Marriage Counseling, Therapy and Life Coaching. I'm so pleased to be able to help you, too. There is help for you here, and I'm glad you've found us.
This website is devoted to your wellbeing, and offers loads of free information and actionable advice that you can start using today to create positive change in your life. Browse around to meet our experts, get free advice on our blog, listen to a podcast, or take our "How Healthy is Your Relationship" quiz. Or, if the time is right, you can schedule a free consultation with any of us to talk about your situation -- and, most importantly -- your hopes for your future." -- Dr. Lisa Marie Bobby
We Are Personal Growth Experts
"Hello, I'm Hunter Tolman and I'm excited to partner with you in your journey towards a happier and more fulfilling life.
My passion is helping people just like you reach their highest potential both individually, and in their most important relationships. 
Whether we work together in couples counseling, family therapy, individual therapy, or life coaching, my focus will be understanding your deepest desires for your marriage, your family, and yourself so that I can help you create your most gratifying life. Our work can help you heal, gain understanding and compassion for yourself and others, and live with intention."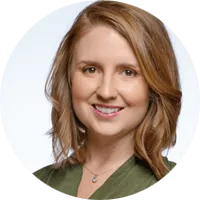 "Hi, I'm Amanda. I can help you understand yourself more deeply so that you can become empowered to make positive changes in yourself, and your relationships.
I became a therapist, life coach and marriage counselor after a career as an educator, and I believe I still have the heart of a teacher. My approach emphasizes learning and practicing new skills, so that you're not just talking about change — you're living it.
I'm available to meet with you for therapy, marriage counseling and coaching in Denver, Broomfield, and also online."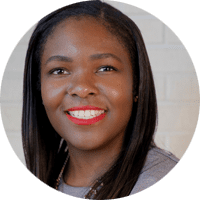 Anastacia S., M.A., LPC, MFTC
"Hi, I'm Anastacia. I'm a Couples Counselor, Colorado-Licensed Therapist, and Life Coach with years of experience in helping people heal and grow. My approach is holistic, and helps you connect your mind, body and spirit. My compassionate, non-judgmental way of being will help you feel understood, and safe enough to talk about the most vulnerable things.
Whether you're struggling with hard feelings, coping with a breakup, or facing a big life transition, I can help you move confidently and authentically forward into a joyful and satisfying new future. I'm available to meet with you in our Denver Colorado office and our Denver Tech Center office,  as well as through online video."
"Hi, I'm Lisa Jordan, M.A., LPC.  I have an affirming, compassionate approach to helping people not just get through hard times but grow from them. Working with me can give you clarity about the past and a new understanding of yourself in the present, so that you can build a bright future.
I use a blend of thoughtful, insightful counseling and strategic, solution-focused coaching to get you unstuck and moving forward again. I am licensed as a therapist in Illinois, and available to meet with you online."
"I'm Silas, a therapist, life coach and couples counselor with Growing Self. I've had my therapy and coaching clients share that my down-to-earth style and sense of humor help them feel comfortable, and like they can talk about anything with me.
If we work together, I'll help you understand yourself more deeply so that you can heal, grow, and make positive changes. I'm available to meet with you for therapy in Broomfield, Colorado and for online life coaching.
"Hey there! I'm Georgi. I specialize in marriage counseling, premarital counseling and therapy. I have a very warm, gentle approach that helps you feel safe, comfortable and understood. I can help you heal and growth through compassionate, evidence based therapy that helps you cultivate self-esteem and feel good about yourself.
I am available to meet with you for therapy or marriage counseling in Bentonville, Arkansas. If you are a resident of Arkansas, I'm able to meet with you for online therapy or online marriage counseling."
"I'm Tomauro Veasley, and I'm a therapist, couples counselor and certified life coach who is all about helping you feel good again. I have a positive, action oriented style that emphasizes helping you make real-world changes to get better results in yourself, your life and your relationships. 
I am available for online therapy if you live in Tennessee, but I work with people across the US and internationally as a life coach online."
You helped me discover my true self and potential, and how to thrive on my own.
Not Quite Ready For Private Therapy or Coaching?
Take our online Happiness Class and learn the same skills we teach our private clients about how to manage feelings of depression and anxiety, how to rebuild your self esteem, how to cultivate healthy habits, and start creating the life you want.
It's easy, convenient, and affordable... and you can start right now.
Love, Happiness & Success Advice
From Dr. Lisa Marie Bobby's Blog and Podcast
Can you be friends with your ex? It's certainly tempting to try. In this episode, we're exploring when it works, and when it doesn't.
Ever wonder why relationships fail? On this podcast, we're exploring the anatomy of a failed relationship, so you can keep yours healthy and strong.
Attachment styles in relationships are a powerful force. Learn more about your own attachment style, and how it shapes the way you love.