How Do YOU Feel About Having
An Online Life Coach?
By Dr. Lisa Marie Bobby, LMFT, BCC
I've been specializing in online life coaching for years now. I have clients all over the world, from Denver to Dusseldorf to Dublin to Dubai. Meeting this way for coaching is increasing in popularity, with many people loving the fact they can meet with a great coach no matter where in the world they are. I've found that, in general, people fall into three camps when it comes to the idea of meeting with a life coach online: Freaked Out, Relieved, or Cautiously Open.
Freaked Out About Online Life Coaching
There is a group of people who are mildly horrified at the idea of doing something so personal, so intimate, as life coaching online through Skype or FaceTime. Something about being physically present with their coach feels like an essential part of the experience. For them, the ritual of stepping out of life, driving to the office, and being in the "sacred space" of the coaching room feels important and helpful. For these people doing life coaching online is not a plan. If this is you, fear not — You can meet with any of the talented Colorado based Life Coaches, Relationship Coaches, Dating Coaches, Executive Coaches or Career Coaches on our team at our Denver (Cherry Creek area) or Broomfield Colorado office locations.
It is also true that there are people, or couples, for whom online life coaching or relationship coaching is not appropriate. I was recently a guest of Clay Cockerell on his Online Counseling Podcast, and we discussed the pros and cons of online coaching extensively. I shared my opinions on when it works, when it doesn't, and ethical guidelines that all responsible therapists and coaches who practice online should follow. Check out my interview on the online counseling podcast to get all the details.
Relieved To Meet With An Online Life Coach
The second group of people, when offered the prospect of meeting for life coaching online, have an "Oh thank goodness!" kind of reaction, due to the convenience of it. I personally fall into this camp. I am a huge fan of coaching. I've worked with a number of great coaches over the years, and have benefitted from it enormously.
(Click here to learn more about what Life Coaching can do for YOU.)
But, I had to break up with my last coach because she couldn't / wouldn't meet with me online or by phone for our sessions. As much as I loved her and enjoyed our meetings, between running my business, seeing my own clients, and being a wife, mom, auntie, and friend I am just so ridiculously busy that every time I had to stop what I was doing, find my keys, go flying out of the house and drive 20 minutes to her office (thinking, "I-do-not-have-time-for-this" the whole way), sit around and flip through a magazine, have my session, and then drive home… it felt like a huge chunk out of my day. If I planned the meeting during work hours it messed me up because I felt like I didn't get important things done. If I scheduled it after working hours it required me to take precious time away from my family. I don't know about you, but time feels like my most precious resource. The time investment was the biggest reason I stopped going to coaching.
The Love, Happiness & Success Podcast
Online Life Coaching is Just So… Easy.
On the other hand, I worked with a different coach a few years ago who would have sessions with me by phone. That was so easy in comparison. It just fit into my day seamlessly. I'd be at my desk, doing my stuff, and at the appointed time he'd call, we'd talk, I'd take notes, and then immediately get back to business as soon as we hung up. (Often feeling inspired and ready to take action on the ideas we'd discussed). It was great.
I do wish that he'd been open to meeting with my by video conferencing, just because I do get more out of face-to-face conversations than simple phone calls. I meet with my professional consultation group by Google Hangout every month, and it's another situation where as much as I adore my group I simply would not show up for meetings regularly if I had to add drive time to the process. Many of my online life coaching clients are like me: They just have a lot going on to juggle, and the convenience and time savings of meeting online a the big selling point for them.
Online Life Coaching Can Be Even Better Than In-Person Coaching
People are often suprised by my opinion that online coaching can be even better and more effective than in-person work. How can I say that? It's because I do both. Here's what's telling: Even though I'm in my Denver office at least one day a week and am totally available for in-person meetings, I have clients who live or work with in a mile of me who still prefer to meet online most of the time. They feel like they get just as much, if not more, out of our work together when we meet through online video. (An experience supported by research into online counseling and coaching, BTW).
They tell me that they like being in the privacy and  comfort of their own environment when they dig into deeper issues. They feel like it helps them be more open and honest with both me, and themselves. They like being able to share their home with me. The fact that I know what their curtains look like, or can check out the newly re-organized closet they are so proud of, or have virtually met their dog makes it feel like a more intimate relationship.
They also like knowing that, if they do make contact with big emotions during our coaching session they don't have to worry about hiding their red mascara-streaked faces from my receptionist, or fellow travelers on the way back down the elevator. For many, having quiet time before and after our meetings to journal, to plan what they want to talk about, or to take immediate action on all the new ideas that often fall out of our sessions (instead of being immediately distracted by driving) is a crucial part of the experience.
Sometimes Online Life Coaching is the ONLY Way To Make it Work.
Other people that I see for life coaching online (and especially marriage counseling / relationship coaching online) need to meet that way because they wouldn't be able to otherwise — simply because they live outside of Colorado (or the US, for that matter), or they travel frequently for business, or they have little kids at home. I meet with people internationally, from all over the world. Some are American ex-pats living everywere from Bermuda to London to Saudi Arabia to Australia (talk about a scheduling challenge!) and obviously I have clients all over the US and Colorado.
But even my Denver clients who have to travel for their jobs simply would not be able to have regular appointments unless they did online life coaching, so instead we meet in their hotel rooms in the evenings. And I have lots of stay-at-home parent clients who meet with me during nap time, which is great for them because otherwise they'd have to get a sitter just to make it to our life coaching appointments, which seems so unnecessary in light of our available technology.
We Can Meet Anywhere: International Life Coaching Online
Another great thing about online life coaching is that I'm able to meet with you no matter where in the world you are. Since I specialize in
online counseling and coaching
, the majority of my clients aren't even in Colorado. They live across the nation, and internationally. I have clients all over Europe, Asia, The Middle East, and South America, and meet with more than a few
"location independent" Tech Nomads
— and I love it.
This work has given me insight into the cultural psychology of people from all over the world, and an appreciation for the unique stressors and challenges that often fact people who are living in a culture different from the one in which they were raised. This often comes up in career and executive coaching with people working abroad, or relationship coaching with couples in bi-cultural relationships.
While I am regrettably limited to working with English speaking clients I have another fabulous therapist / coach on my team, Ari Kipnis, who is a "citizen of the world" raised in both New York and South America. He is bilingual and offers coaching and counseling in both English and Spanish. Learn more about Ari Kipnis, MSW, LCSW…
Another thing that my specialty in online coaching has enabled me to do is create an amazing team of people from all over the country. For example, I was thrilled to partner with San Francisco based Executive Coach Hilary Romanoff, who has over twenty years of experience coaching C-Level executives at companies like Boeing, Apple and Facebook. She is brilliant, with specialized education in Career Development and Business Administration, and more experience as a Career Coach and Executive Coach than anyone I was able to find in Denver. I'm so pleased to be able to offer her services to you. Likewise, I have people on my team who are licensed in multiple states including California, New York, and Wisconsin.
Growing Self's emphasis on online counseling and coaching has brought together a team of experts that transcends the limitations of geography. Through us you have access to world class, highly educated experts with a diverse range of skills and experience — all ready to help you build more love, happiness and success into your life at YOUR convenience.
The Third Group: Cautiously Open To Online Life Coaching
Some people can't stand the idea of meeting for personal growth work online. Some people couldn't live with out it. But I've found, through my years of specialization in online counseling and coaching, that most people actually fall into the third group: Cautiously open. These are the people who are ambivalent about online coaching. They often have not had much experience with using online video technology. They have anxiety about figuring out Skype or FaceTime, just because they never use it. They imagine that they'll be "talking to a computer" and that their expereince with coaching will not be meaningful as a result.
These are often people that I start working with in person at my Denver office. And then, at some point, they need to go out of town or I have to be out of the office, and the only way to meet is online. I walk them through the whole process of what online video conferencing platform is best for them ( you can check out my "quick start" guide and my recommendations about platforms here ). They are often startled to learn how easy it is.
I remember sitting across the office from a client and calling her from FaceTime from my phone just to demonstrate how it worked, and watching her jaw drop when she realized that meeting by online video is really as easy as just answering the phone. Or the first time that I met with a formerly in-person client online and had the most amazing session: She was cuddled up in a blanket with her tea, and petting her cat in the emotional safety of her own living room, and was finally able to talk about some things that had felt too tender to bring up in the office. At the end of our session we reminiced about how worried she'd been about "talking to a computer." She shared how they actually felt more emotionally intimate, and more connected to me than she had in my professional office.
These "cautiously open to online coaching" people needed support and encouragement to try it. But once they did, they loved it. They just needed to get to know me, learn more about how online coaching works, and be supported in trying it out. If YOU fall into this camp I'd recommend that you learn more about how online life coaching works from a technological perspective to demystify the process. If you're on the fence you can also take advantage of the free online coaching consultation sessions we offer, and just try it out. You can help yourself to the best day and time through our online calendar, or call our 24/7 receptionist @ 720-370-1800 for personal assistance. You can meet with me, or with another expert coach on my team.
Once you schedule your free consultation, whoever you've scheduled with will follow up with you to say hi, and make sure that you have everything you need for your online meeting. You can let them know the platform you prefer and your contact information. (Or ask for advice and they'll help you). Then at the time of our call just hold your phone, tablet or laptop and your coach will call you. As soon as you answer the call you'll be connected with a caring, competent professional coach face to face.
You can get to know me, and I can get to know you. We'll talk about what's been going on in your life, your hopes for the future, and what working together might involve given your specifics. If, after talking, you feel comfortable with everything we can continue to meet until you've achieved your goals.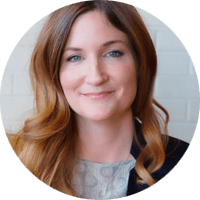 Your Personal Growth Experts
Effective Therapy • Life Coaching • Relationship Coaching • Executive Coaching • Career Coaching • Dating Coaching
We have specialized education and training, and years of experience in helping people achieve their personal and professional goals through effective therapy and powerful coaching. We use only evidence based strategies that have been proven by research to help you get clarity and direction, have better relationships, feel happier, and design your ideal life.
Ready for Online Life Coaching?
Have More Questions About Life Coaching?
Online life coaching and counseling is changing the landscape of the way people "do" personal growth. However, there are situations where online meetings are not just inappropriate, but potentially harmful. Learn more about the possible hazards...
A great life coach is priceless — having a supportive partner to motivate you, challenge you, and help you become your very best self is invaluable. But with us it's also -- sometimes shockingly -- affordable. Learn more...
How do YOU feel about meeting with an online life coach? If you're like most people you fall in one of three camps: Totally Freaked Out, Absolutely Into It, or Cautiously Open. Which are you?
People seek Life Coaching for all kinds of reasons. Here are some of the most common things we help our clients with, and how we might help you.
Traditional therapy can be helpful for some, but an incredibly frustrating waste of time for others. Learn why...
"Whether our encounters are on the phone, over email, in person, or via Skype, you created an environment where I feel comfortable, safe and valued. As a result, I learn to change the way I talk to myself and view the world, and gain the tools to "unstick" whenever I feel paralyzed. You helped me unearth happiness and contentment. It's been a consistent driving force behind my personal discovery and growth."