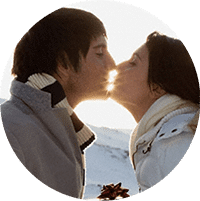 Marriage Counseling Questions
Your Free Marriage Counseling Consultation Session: What to Expect
What To Expect in Your Free Marriage Counseling or Relationship Coaching Consultation
It's understandable to be nervous about meeting with a marriage counselor or relationship coach for the first time. Many people feel uncomfortable about discussing personal problems with a stranger. At the same time, many people feel hopeful that getting professional help for their relationship problems can make the difference between a happy, healthy marriage…. or heartbreak and divorce. Your hopes and fears give you the courage to take a chance, and reach out for help with your marriage.
At Growing Self Counseling and Life Coaching, we will help you have a good experience in your first free couples counseling consultation session. Your first session with a professional marriage counselor can be the start of a new chapter in your marriage.
Here is what you can expect when you meet with one of our professional marriage counselors for your first free marriage counseling consultation session:
#1. Emotional Safety
One of the biggest reasons that people shy away from marriage counseling is that they really worry that a marriage counselor will take sides, and that they will be blamed for the problems in the relationship. (Or even worse, ganged up on by their partner and the therapist).
In good marriage counseling, you should expect emotional safety. Our approach works on the way that you are both interacting with each other, not you individually. We know that both of your responses are valid given your experiences in the relationship. We work hard to ensure that counseling with us is emotionally safe and validating for both of you.
We don't make judgments about either of you. Instead, we listen to both sides impartially, and focus on helping the two of you understand each other and arrive at compromises that you both feel good about.
FYI, if you are thinking of starting marriage counseling somewhere else, here is a tip to take with you that will save you from a common mistake that many couples make: It is usually a bad idea to try marriage counseling with the therapist who has been working with one of you in individual therapy (which we don't do around here). If a therapist and one partner have a strong relationship going in to therapy, and the therapist may have pre-existing ideas about the other partner from conversations they've had in individual therapy sessions. The partner stepping in to the existing therapeutic relationship is likely to feel that there is an alliance, and that they are being blamed or ganged up on. Marriage counseling is unlikely to be helpful.
#2. Professionalism
Anyone you see at Growing Self is an extremely competent, highly trained marriage counselor. We are required by law to follow a process during the first session that insures that we have the information we need to help you, and that you have the information about us that you need in order to make a decision about whether or not to move forward.
Ethical, competent marriage counselors need to follow a process during the first session. We need to give your information about ourselves (our "required disclosures" and also talk to you about confidentiality, the limits of confidentiality, your rights as our client and practice policies.
We will absolutely have time to talk about the concerns that led you to seek marriage counseling. However, expect to spend some time going over some basic information and legalities about the process of marriage counseling before starting to talk about problems and solutions.
#3. A Plan
One thing that differentiates our practice from others is that we exclusively use empirically validated strategies to help you improve your relationship. Many couples that I've seen have tried marriage counseling before and been disappointed by it, because they simply talk with the therapist about their problems in marriage counseling and nothing changes.  (Click here to learn more about essential tips for finding a good marriage counselor). 
Endlessly talking about problems does not help you improve your relationship. Good, effective marriage counseling requires having a plan that is tailored to your unique experience. At the start of marriage counseling, you two will outline your goals with your marriage counselor. If you choose to move forward in marriage counseling, couples therapy or relationship coaching with a Growing Self relationship expert, we'll be focused on making sure that the things you're talking about in your marriage counseling sessions are being applied in your "real life." Every week, your couples therapy will address one of your relationship goals. The content of your session will likely include information about:
1) What is causing the problem in your marriage.
2) Practical, evidence-based strategies for how to improve your relationship.
3) Homework assignments that will help you learn the skills and have the new experiences with each other that you need to move forward.
Here is more nuts-and-bolts information about exactly what you can expect if you get in touch with us for a free marriage counseling consultation session:
Initial Follow Up
If you schedule a free consultation meeting, you'll immediately get a confirmation email from us. That email will contain a secure link to connect online, for online marriage counseling or online couples therapy. If you're meeting for marriage counseling in Denver (or at another of our in-person office locations) your confirmation email will contain detailed instructions (parking, suite number, etc) plus a Google map link to our office. 
If you need to cancel or reschedule your first consultation it's easy to do: In your appointment confirmation email there are links to change your meeting time, if you need to.
If you respond to that confirmation email, it will go straight to the marriage counselor or couples therapist you scheduled with so it's easy to get in touch with them if you have questions in advance of that first meeting, or if you need to get in touch with them. 
Legalities
During your first consultation meeting, we will go over the rules and regulations of our counseling relationship (as all ethical therapists are required to, by law). You will learn about your confidentiality, the limits of confidentiality, the boundaries of the therapeutic relationship, and your rights as a client. We will provide you with detailed information about our training and experience and give you the opportunity to ask questions. We will go over our scheduling and financial policies with you. 
Goodness of Fit
It's so important that you feel comfortable with your marriage counselor or couples therapist! Research into evidence-based marriage counseling and couples therapy shows that how connected you feel to your couples counselor is at least as important as the their approach to couples therapy. In your consultation you'll have the chance to ask them questions about their experience, education and background so that you can make sure this feels like the right fit for you.  
Your Hopes & Our Recommendations
When our required disclosures are complete we will open the conversation to your present concerns. You can talk about your situation, and your hopes for therapy. We will likely ask you questions so as to ensure we have a good understanding of your situation.
By the end of your consultation meeting we will either be able to accept you as a client and describe for you what couples therapy or relationship coaching will involve, given the particulars of your situation. If your relationship expert determines that you would be better served elsewhere, they will provide you with direction about how to find a more appropriate provider.
Ongoing Sessions
If you decide to move forward with therapy you can schedule your next meeting directly with your therapist. You will most likely be meeting with your therapist weekly (at first) for 45 minute sessions. Your sessions will start with a brief "check in" period, followed by a collaborative discussion about what to focus on in the day's meeting.
It's very helpful for you to take notes during your session so that you have a reminder of the things we talked about and what you're working on in between sessions. Towards the end of the session we may have recommendations about assignments or things to try in between sessions in order to further your work, depending on the phase of therapy that you are in.
At the end of the session we will check in with you about the most meaningful or helpful (of unhelpful) parts of that day's conversation so that we can make sure that your sessions together are as valuable to you as possible.
How it Ends
The day will come when you find yourself talking extensively about the positive progress and successful changes that you have made in your life, your time with us will likely come to an end. (Although you can always contact us for follow up meetings in the future, if you arrive at another "growth moment" or would like support in maintaining your positive gains).
More Questions About Marriage Counseling?
Visit our Help Center to get all your questions answered. Or, start a chat! 
You provided us such a safe place to be honest with ourselves and with each other our fear of being vulnerable and weak were transformed into a feeling of opportunity to be heard. My husband and I are better friends, parents, lovers and companions than we have ever been.
Meet a Few of Our Relationship Experts
The marriage counselor, couples therapists and premarital counselors of Growing Self have specialized training and years of experience in helping couples reconnect. We use only evidence based strategies that have been proven by research to help you restore your strong bond, and love your relationship again.
Roseann P.
M.S., LMFT
Roseann Pascale is a marriage counselor, therapist, and life coach with years of experience in helping couples communicate more effectively, find new solutions to old problems, repair their strong bond, rebuild trust after affairs, successfully blend families, improve their sexual intimacy, and parent joyfully together.
Roseann is a former student of the legendary family therapist Salvador Minuchin, and has a strong foundation in systemic, evidence based approaches to couples and family therapy that emphasize helping you both make positive changes to your life mindfully, and create an intentional relationship that honors your deepest needs.
Roseann is licensed as a marriage and family therapist in New York and Florida, and is available for online marriage counseling and relationship coaching.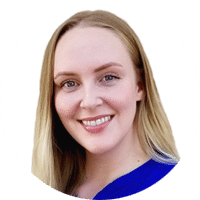 Kensington O.
M.S., LAMFT, MFTC
Kensington is a relationship counselor and coach, she provides relationship counseling, relationship coaching, marriage counseling, and also pre-marital counseling. She provides clients with a safe, supportive, non-judgmental environment where they can feel understood, gain insight, and create lasting change in the most meaningful parts of their lives. 
Meagan T.
M.A., LMFT
Meagan Terry is a relationship specialist. She is a Licensed Marriage and Family Therapist with over nine years of experience in helping couples reconnect, and enjoy each other again. She uses effective, evidence based forms of marriage counseling including Emotionally-Focused Couples Therapy and The Gottman Method. In addition to working one-on-one with couples, she teaches our Lifetime of Love premarital and relationship class.
Silas H.
M.S., MFT-C
Silas is an engaging, friendly and relatable couples counselor, therapist and life coach. He utilizes the evidence-based Gottman Method of marriage counseling with is couples, which emphasizes healthy communication skills training, restoring the strong foundation of commitment and friendship at the core of your marriage, and how to show each other love and respect in the ways that are most important to each of you. 
Silas is available to meet with you in person for marriage counseling in Broomfield, Colorado. He also provides online marriage counseling and online relationship coaching to clients across the US and internationally.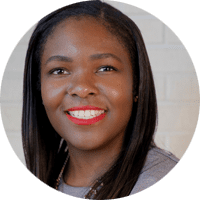 Anastacia S.
M.A., N.C.C., LMFT-C
Anastacia's authentic, caring approach to marriage counseling and relationship coaching helps couples find each other's "noble intentions," and re-commit to showing each other love and respect. She can help you heal old hurts, improve your communication, restore trust, and work together as a team.
Dori B.
M. S., ASORC
Dori is a kind, empathetic couples counselor, individual therapist, and life coach who specializes in sex therapy, and helping couples create healthy emotional and sexual intimacy. Her friendly style makes it safe to talk about anything, and her solution-focused approach helps you move past the past, and into a bright new future of intimacy and connection.
Georgi C.
M.S., LAMFT
Georgi is an incredibly kind, compassionate marriage counselor and premarital counselor who has a knack for bringing out the best in both of you. Georgi practices evidence-based Emotionally Focused Couples Therapy, which helps you restore your empathy for each other, see each other's noble intentions, and helps you create a strong, secure attachment bond of love and appreciation. Her approach focuses on helping you repair your emotional connection first, which then makes it easier solving problems and make behavioral changes.
Georgi's services are exclusively available to residents of Arkansas. She can meet with you in person for marriage counseling in Bentonville, AR or she can meet with you for couples therapy online if you live in Arkansas. 
Just knowing that you were going to ask me about my homework made me do it. I did things with you that I couldn't do on my own.
Love, Happiness & Success Advice
From Dr. Lisa Marie Bobby's Blog and Podcast
Can you be friends with your ex? It's certainly tempting to try. In this episode, we're exploring when it works, and when it doesn't.
Ever wonder why relationships fail? On this podcast, we're exploring the anatomy of a failed relationship, so you can keep yours healthy and strong.
Attachment styles in relationships are a powerful force. Learn more about your own attachment style, and how it shapes the way you love.