Premarital Counseling For a Lifetime of Love
Denver • Broomfield • DTC • Online Across the Us & Internationally
Premarital Counseling Questions: What to Expect in Premarital Counseling
By Dr. Lisa Marie Bobby, Founder of Growing Self Counseling & Coaching
Many people have inaccurate ideas about what what premarital counseling actually involves. I was at a wedding event recently, speaking with a young couple about their options for premarital counseling, and the husband-to-be said (laughing nervously), "I don't know, sounds like it might open a big can of worms!" "Yeah!" His bride to be responded, also (inexplicably) laughing. "What if it makes us decide not to get married after all?!" Then they wandered off, arm in arm, to go taste some cake.
I myself thought two things at that moment:
"Wow, this couple really doesn't understand what premarital counseling is!" and
"Whatever it is you're both not wanting to talk about right now must be pretty important, and I really hope that you get help with it before it destroys your relationship." (Which may sound overly dramatic, but unless you're a marriage counselor you haven't seen what I've seen about what this can look like fifteen years down the road.)
If you have a similar reaction when you think about premarital counseling, I'd like to help clear up any misunderstandings, and help you avoid trouble. First of all, let's talk about what premarital counseling is, and what it isn't.
What Premarital Counseling Is NOT: 
Let's just get this out of the way: Premarital counseling is NOT a horrible torturous experience where you get locked in a small room with some bitter marriage counselor who makes you talk about all the bad things about your relationship, and how you're fundamentally incompatible, and who helps you decide that maybe you shouldn't get married to each other after all.
I know that it sounds a little nuts when you see that written in black and white. But I also know that some people have an irrational fear of premarital counseling based on the belief that it will somehow expose all the cracks and fissures in your relationship during a time that you should be happy and excited about being together… and that someone might get cold feet.
What Premarital Counseling IS:
We are here to help support, strengthen, and affirm your relationship through POSITIVE premarital counseling.
Premarital counseling what couples do when they care enough about their relationship with each other to make it as good as possible. Premarital counseling gives you the opportunity to learn the skills and strategies that you two can use to prevent possible problems in the future. We help you celebrate your relationship and identify it's strengths. Then we help you use all those strengths to make your relationship even stronger and better. Truthfully premarital counseling (at Growing Self anyway), would more accurately be called "Premarital Coaching." We're here to help you make your good relationship great. 
How? By teaching you how to get on the same page and create agreement, how to talk through challenging issues productively, how to keep the positive vibes alive in your marriage, and how to work together as a team through the ups and downs of your shared life together. None of those things just happen. Couples need to create all of the above intentionally.
Good, evidence based premarital counseling generally starts with an assessment. There are various ways to do this. Sometimes you'll take an online quiz to determine your strengths and growth areas. Some premarital counselors prefer to interview you both to get an idea of your strengths and opportunities.
Once that is mapped out you'll talk about the best parts of your relationship, and how you can continue building on those. You'll also get coaching around how to get better results with the parts of your relationship that could use some improvement. Then you'll have a tool-kit of skills and strategies to draw from: both to keep things happy and positive, and also to course correct if it feels like things are going off track.
This brings us to the second point: That couples need productive, pro-active strategies to work through important issues, or risk the failure of their marriages.
Consider the fact that no one teaches you – or any of us – how to have successful relationships. You take dozens and dozens of classes for everything else: Math, biology, art history, but get virtually zero formal instruction around how to have a healthy relationship. The best most of us get is whatever we observed our parents doing. (God help us). And because of that, many couples legitimately don't know many healthy, effective strategies for how to handle the inevitable conflicts and disappointments of a long term relationship when they do arise.
Instead, when something happens that they don't like, they just react negatively. They yell. They passively / agressively punish. They withdraw. They instinctively do whatever their parents modeled for them about how to handle conflict. And then their partner reacts negatively to them, usually in the language of their own family of origin. This invariably breeds more negativity, resentment, and hurt feelings which are then reacted to, and which elicit more negative reactions. Over time, the negativity can mushroom into something so pervasive and toxic, people cannot resolve it without the professional assistance of a marriage counselor. And, sometimes, by the time they arrive on the marriage counselor's couch, it's too late. (Read more about how I never wanted to be a breakup expert).
You can avoid this tragic fate. You can avoid negativity, and toxic fights. You can stay happy and connected, for years to come. But you have to know how. You need that tool kit.
I believe that both divorce and mediocre-to-crappy marriages can be largely avoided when people put the time and energy into learning how to have a happy marriage from the very beginning, especially when they still like each other. When you're in a good place, it's easy to learn how to be even nicer and more loving, and create the agreements and habits that will protect you both from resentment, pain, and disappointment… and escalating negativity. And that is what premarital counseling is all about.
Good premarital counseling is the path to having a happy, healthy marriage decades from now. That is why, in my practice, we have doubled down on premarital counseling services over the years. We have many opportunities for you to do premarital counseling with us, including our Lifetime of Love premarital class, our "I DO!" premarital program, and private premarital counseling. 
They are all affordable, and effective. I sincerely hope that you take advantage of this learning opportunity, and that it helps you create the healthy relationship, happy family, and bright future that you both deserve.
With love and respect,
IS PREMARITAL COUNSELING NECESSARY?
No, premarital counseling is not a requirement to get married, and it's an easy to prioritize other expenses instead. However, just like what happens when you disregard other essentials (exercise, nutrition, sleep) the consequences caused by not investing in premarital education are much harder and more expensive to treat than they are to prevent….
Read more
HOW MUCH DOES PREMARITAL COUNSELING COST?
The cost of high-quality premarital counseling can vary depending on who you see, how many sessions you require, and the format you choose. If you're on a budget and looking for basic instruction on communication skills, getting on the same page around finances, priorities, etc. you may consider a class format. Classes tend to be most affordable and usually cost around….
Read more
CAN WE DO PREMARITAL COUNSELING ONLINE?
Online premarital counseling can be very effective and helpful for many couples. This is especially true for long-distance couples, couples in rural areas, couples who travel, and very busy professionals who would find it difficult (or impossible) to attend sessions otherwise. However, there are situations where online premarital counseling may not be a good idea…
Read more
IS THERE SECULAR, NON-RELIGIOUS PREMARITAL COUNSELING?
While the vast majority of people who engage in premarital counseling do so as a requirement of their religious organization, it is also unfortunately true that doing a worksheet or meeting a couple of times with a pastor is not sufficient to actually equip couples with the relationship skills necessary to manage inevitable conflict, communicate well under stress, and…
Read more
Meet Our Team
Of Premarital Counseling Experts
Jessica Small, M.A., LMFT
Jessica Small is a Licensed Marriage and Family Therapist premarital counselor with years of experience in helping couples identify their strengths, pinpoint potential problem areas, and resolve issues before they start. She leads our "I DO!" premarital program.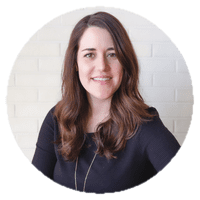 Meagan Terry is a Licensed Marriage and Family therapist, and a relationship expert. She specializes in helping couples communicate, keep their love strong, and create healthy, happy families. She teaches our "Lifetime of Love" premarital and relationship class.
Brenda Fahn is a Licensed Marriage and Family Therapist with over 15 years of experience in helping couples and families thrive. She is a certified Prepare-Enrich premarital counselor, and also teaches our "Lifetime of Love" premarital and relationship class.
Best Yet? We're Easy To Work With.
We're Convenient
Day, evening & weekend appointments.
We have convenient office locations across the Denver Metro area in Denver / Cherry Creek, Broomfield, and Denver Tech Center.
Travel? Busy schedule?  We offer online premarital counseling too.
Easy online scheduling, or call our 24/7 receptionist for live help.
We're Affordable
Our effective approach gets you results in fewer sessions
Our rates are reasonable, and we have sliding scale options
We offer cost-effective classes, or structured programs
Ready To Start?
Creating real and lasting change in yourself, your relationship or your career is not an event. It's a growth process that happens over time when you partner with an effective coach or counselor who can help you gain self awareness, learn new skills, and take action to get better results.
The first step in this life-changing journey is to schedule a first meeting. You can meet in-person or online with the expert of your choice to discuss your hopes and goals, and make sure it's a good fit before moving forward.
Connect With Us
If you have questions, or would like assistance in scheduling your first appointment we are here to help.
Meet Laurel K., our Client Services Specialist
We have a small, tight-knit team ready to support you on your journey of growth. If you have questions, or need help scheduling a first appointment you can connect with Laurel, Jordan, Carly, or Gwen by live chat, email or phone.