Why is the Dating Coaching industry booming? Because modern dating is challenging. With the ocean of options (and potential pitfalls) that modern dating offers, being successful in finding your true love requires a clear game plan: clarity, intention, an amazing online presence, and strategy. The most successful daters are the ones that enlist expert support to up their game.
Our dating class, Find The One, teaches you everything you need to connect with the love of your life. Over five sessions you'll learn how to attract the kind of people you're looking for, overhaul your online profile, convert texts into dates, flirt with confidence, and leave your first dates wanting seconds. You'll also learn red flags and warning signs, and the skills you need to convert "dates" into a beautiful new relationship.
Online Dating Can Be Overwhelming
But it doesn't have to be. In fact, with the right support, finding your perfect match through online dating can be effortless. To support you on your quest for true love, Growing Self now offers administrative support for online dating.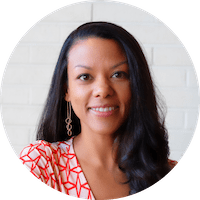 Meet Tammy.
Tammy Gaiter is an organizational genius. She can help you set up your online dating profiles and keep them up-to-date, she can sort through the ocean of profiles to help you find your ideal matches, and she can help you manage correspondence from all the potential suitors competing for your attention.
Pierce
 

Hourly Admin Services

Correspondence & Profile Management

Organized List of Weekly Top Matches

No Set Up Fee + $49 / hour
Sean
 

Creation of Three Online Dating Accounts

Consultation to Identify Your Preferences

Two Hours Per Week of Correspondence Management

Assistance in Identifying Ideal Partners

Organized List of Weekly Top 10 Matches

Social Schedule Management

$400 Set Up Fee + $149/week Ongoing
Daniel
 

Creation of One Online Dating Account

Consultation to Identify Your Preferences

One Hour Per Week of Correspondence & Profile Management

Organized List of Weekly Top 5 Matches

$250 Set Up Fee + $99 / week Ongoing

 

 
Have Questions? Get In Touch.
We Answer 24/7
Learn More About Our Marriage Counseling, Relationship Coaching, Premarital Counseling, Dating Coaching, Life Coaching, Career Coaching or Transformational Therapy: