Denver Dating Coach
Modern Dating is Challenging
You want to have love in your life, and a wonderful relationship with someone who you can build a strong, happy partnership with. But the actual process of finding that special person and then creating a high-quality relationship  can be challenging.
Dating triggers all your anxieties, and it can be really exhausting. It can also be discouraging. Especially if you've been trying for a while, and keep getting disappointed.
Dating is a "Growth Opportunity."
The good news is that your motivation to find love can be the catalyst for important personal growth work. Dating is a unique opportunity for self improvement. We help you identify what's NOT working for you, and give you the feedback, guidance and support you need to make positive changes in your life. Good dating coaching helps you become your "best self", as well as attract the love you're looking for.
Unique Insight & Experience
In June of 2014, our founder Dr. Lisa Marie Bobby was one of only nine relationship experts from around the country invited to attend the first ever Match.com "Relationship Experts Summit." There she was given in-depth insight into the modern dating research and strategy that she passed on to all the dating coaches of Growing Self.(Listen to her podcast with Match.com's chief scientific advisor Dr. Helen Fisher), or get Dr. Bobby's top tips for creating an amazing online profile.
Relationship Experts
Furthermore, the dating coaches of Growing Self are also all expert marriage counselors with years of experience in working with couples. We understand what a happy, healthy relationship requires. With us you don't just "get dates." You learn how to establish healthy relationships (and stay away from bad ones) from the very beginning.
Expert Dating Coaching Helps You:
GET READY FOR LOVE
The first step in effective dating coaching is to identify the unhelpful old patterns or core beliefs that may be getting in your way. We help you attract love by becoming your best self.
CLARITY
We help you get clarity about what a happy, healthy relationship means to you. The foundation of your new love will be built on your values, your priorities, and your life dreams and goals.
STRATEGY
In today's dating reality, you need a strategy. We help you figure out how and where to meet your ideal partner, plus all the "Do's and Don'ts" of successful dating.
YOUR PROFILE
These days, people are looking for love online. We can help you craft the perfect profile that communicates the real you, from your personal statement to your portrait photo.
FILTERING
If you're a motivated dater, you're going to meet lots of people. We teach you how to tell a "keeper" from a "toss-back" quickly — saving you time and heartbreak.
CREATING TRUE LOVE
Meeting people is one thing, but creating a happy, lasting relationship is another. We teach you how to establish a healthy relationship that grows into something beautiful.
Just knowing that you were going to ask me about my homework made me do it. I did things with you that I couldn't do on my own.
– Former Client
The Rules of the Dating Game Have Changed.
Learn How to Attract the Love You're Looking For.
Ready To Take Action, and "Find The One?"
We'll show you exactly how to be successful with modern dating. Our strategic, info-packed online dating coaching program is an affordable, effective alternative to private dating coaching.
Online Dating Can Be Overwhelming
But it doesn't have to be. In fact, with the right support, finding your perfect match through online dating can be effortless. To support you on your quest for true love, Growing Self now offers administrative support for online dating.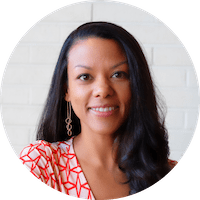 Meet Tammy.
Tammy Gaiter is an organizational genius. She can help you set up your online dating profiles and keep them up-to-date, she can sort through the ocean of profiles to help you find your ideal matches, and she can help you manage correspondence from all the potential suitors competing for your attention.
Pierce
 

Hourly Admin Services

Correspondence & Profile Management

Organized List of Weekly Top Matches

No Set Up Fee + $49 / hour
Sean
 

Creation of Three Online Dating Accounts

Consultation to Identify Your Preferences

Two Hours Per Week of Correspondence Management

Assistance in Identifying Ideal Partners

Organized List of Weekly Top 10 Matches

Social Schedule Management

$400 Set Up Fee + $149/week Ongoing
Daniel
 

Creation of One Online Dating Account

Consultation to Identify Your Preferences

One Hour Per Week of Correspondence & Profile Management

Organized List of Weekly Top 5 Matches

$250 Set Up Fee + $99 / week Ongoing

 

 
We're Effective
All our coaches have Master's Degrees or Doctorates in addition to coach training.
We use effective, evidence based techniques that get you results
We'll help you create actionable plans that move you forward.
We're Easy
Free consultations
Evening and Weekend appointments
Convenient locations in Denver, Broomfield, and Greenwood Village (DTC) Colorado as well as San Fransico, California and Sarosota, Flordia.
Meet across the US and Internationally through online video
Love, Happiness & Success Advice
From Dr. Lisa Marie Bobby's Blog and Podcast
Have you ever compared yourself, your life, or your relationships to what you see on Facebook? Are you ever left feeling negative or anxious after an Instagram session? If so, here are some tips to step gain perspective and get your life back into balance.
read more
Have Questions? Get In Touch.
We Answer 24/7
Learn More About Our Marriage Counseling, Relationship Coaching, Premarital Counseling, Dating Coaching, Life Coaching, Career Coaching or Transformational Therapy: