Design Your Life
Make it Happen
It's in your moments of decision that your destiny is shaped.
Are You Stuck?
Are you spinning your wheels? Do you want to make changes in your life, but feel it's hard to get traction? It's easy to get discouraged when you've been trying everything to make life changes, stay motivated, and move forward; especially when nothing seems to work.
When you are not living up to your potential, dreams, or deeply important goals it's easy to feel like you're failing. You compare yourself to others, beat yourself up, feel dissatisfied, and frustrated – or worst of all: like you're failing yourself.
This is where our Life Coaching Denver (or online life coaching) clients often start their transformational growth process. This feeling, hard as it is, is what motivation feels like. We're here to help you channel that motivational energy into something new, and positive. Looking to hire a life coach? Contact us today!
Frustration = MOTIVATION
Here's the good news: Authentic motivation is born when you are sick and tired of staying stuck one more day.
When your pain is transformed into motivation it creates life-changing energy. Motivation makes you leap out of bed and run towards your goals like there are wolves chasing you.
Motivation makes once impossible goals seem achievable. Motivation propels you into taking positive action and taking risks – like reaching out for support.
We're here to help through expert life coaching that encourages, guides, challenges, and empowers you to make amazing new things happen in your life, career, and relationships.
We Help You Harness The Power of Your Motivation
To Create Real Results, and Lasting Change in Your Life
Power
Our Life Coaching is powerful, and effective. We blend the depth of therapy with the focus of strategic coaching to help you understand yourself, find new solutions to old problems, and break through the limitations that are holding you back.
Focus
We help you take control of your life and create the success you deserve. By helping you get clear about your heart's desire, connecting you to your passion, and harnessing the power of your motivation, we help you become an unstoppable force.
Strength
You have strengths, talents and abilities that you may not even know about. We'll help you uncover your hidden potential and help you grow the most wonderful parts of you. Cultivating your strengths gives you the power to overcome your challenges and start living at a higher level.
Strategy
We help you get clear about who you are, and what you want from your life. Then we help you create an actionable plan to make your dreams your reality. We walk alongside you, cheering you on, holding you accountable, and keeping your motivation strong; all the way to the finish line.
Just knowing that you were going to ask me about my homework made me do it. I did things with you that I couldn't do on my own.
Success is Within Reach
Let Us Help You Achieve it.
Meet a Few Of Our Expert Life Coaches
The life coaches of Growing Self are different. All the coaches on our team have master's degrees and/or doctorates in psychology and have a mental health background, as well as coach training. This allows us to take you deeper, and help you create real and lasting change on a transformational level.
Furthermore, our coaches use only research proven, evidence-based strategies to help you grow, create positive change, and attain your goals for your life, career, and most important relationships.
Megan Rankin, M.A., LPCC, NCC, CCC
Life and Career Coach, Therapist
Megan is a warm, supportive and encouraging life coach, certified career counselor, and therapist. She has a positive, solution-focused style that will help you identify new solutions to old problems in your life and relationships. She specializes in helping people understand their past so that they can become empowered to create a happy new future.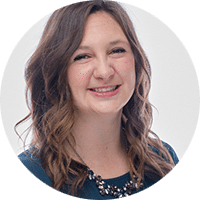 Elise Ross, M.Ed, NCC, CCC, LPCC
Life Coach, Career Coach, Resume and Interview Skills Coach
Elise is an empowering and insightful life coach, career coach, and individual therapist who specializes in helping individuals achieve their most important goals, find balance and meaning in their lives and careers and develop strategies to manage stress, communicate effectively, and excel in every domain of life. Elise is a Nationally Certified Counselor and a Certified Career Counselor. She specializes in coaching and individual therapy.
Brenda Fahn, MA, LMFT
Relationship Coach, Dating Coach, Life Coach
Dr. Georgiana Spradling, MFT
Relationship Coach, Dating Coach, Life Coach
Dr. Georgiana is an experienced, insightful and honest life and relationship coach who will challenge you to move past the old dynamics that have been holding you back, and move forward into the positive new reality that you want. She has a direct style that will help you see things differently, and provides you with direction and accountability. Dr. Georgiana is based in San Francisco, but works with people all over the world. She is fluent in English, Spanish and French. 
Tania Chikhani, M.A., MBA
Life Coach, Career Coach, Leadership Coach, Relationship Coach, Dating Coach
Tania is an international therapist and coach who brings a wealth of experience to her work with clients. She specializes in coaching her clients towards success and satisfaction with the most important aspects of life: Their relationships, their careers and cherished goals. Tania has a master's degree in counseling, specialized training in couples and family therapy, plus an MBA and years of experience in coaching executives towards success. She is based in New York, but works with clients all over the world. She is fluent in English and Arabic.
Success Advice
From Dr. Lisa Marie Bobby's Love, Happiness & Success Blog and Podcast
Want to stop procrastinating right now? On today's podcast, we're getting to the root of the problem, so you can get stuff done.
read more