Powerful Life Coaching | Effective Therapy
Broomfield • Louisville • Superior • Lafayette • Across the US & Internationally Online
We Help You Grow into Your Best Self
We all have our "stuff" to work on. There is a unique blend of talents, strengths, personality and life experiences who make us who we are. Personal evolution requires re-evaluating ourselves and our "stuff" once in a while. This change happens when we're faced with growth moments: Times when what we have been doing is no longer working, or when we're faced with new circumstances that challenge us to grow.
These Growth Moments can take many forms. Sometimes they're heralded by life-transitions like a marriage, a birth, a death, or a relocation. Sometimes once joyful relationships start to feel tense, and difficult. Sometimes we're faced with difficult decisions. Sometimes unfinished business from the past bubbles up to the present. And sometimes we're pushed into challenges that require us to cope, to adjust, and to evolve — whether we want to or not.
Just like cleaning out a closet, the opportunity to unpack your "stuff" and sort through it once in a while is essential to long term health and happiness. Identifying what about you is precious and important and worth embracing, and what it's time to let go of or change, is the engine of personal evolution. This process starts by gaining self awareness and clarity,  and ultimately turns into positive, life changing action.
No matter what has brought you to the cusp of this particular growth moment, we're glad you're here. Our personal transformation experts offer a positive, productive and effective blend of therapy and life coaching to help support you on your journey of growth.
Our Approach To Effective Therapy & Life Coaching
POSITIVE
We help you harness the power of your strengths. We honor and respect the past, but also help you design a positive, happy future. We focus on your opportunities, your strengths, your values, and how to create the life you want.
MEANINGFUL
Our experts are traditionally therapists who are also trained as life coaches. Our holistic approach is flexible. Depending on your needs we can help you go deep, to process and expand your self awareness. When the time is right to take action, we'll help you design a plan to achieve your goals.
PRODUCTIVE
We help our clients get real results, and make lasting change in their lives – not just talk about it. Our approach is always tailored to meet your needs, and focused on what will move you forward into the next stage of your personal evolution.
EFFECTIVE
Our experts only use effective, evidence-based techniques that have been proven by research to create positive change such as Cognitive Behavioral Therapy techniques, and solution focused coaching.
Meet Our Broomfield Team
We Are Personal Growth Experts
Brenda Fahn is a marriage counselor, premarital counselor, therapist and life coach with over 15 years of experience in helping people and couples discover their strengths, and create meaningful lives full of balance, meaning, and joy. Her approach is both positive, and compassionate. Learn more about Brenda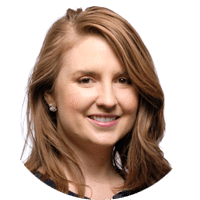 Amanda is an experienced marriage counselor, parenting coach, life coach and therapist who believes that meaningful growth work can be both enjoyable and effective. She helps couples reconnect, and individuals grow. She is insightful, kind, and solution-focused. Learn more about Amanda
Jenna P., M.A., LPCC, LMFT-C
Marriage Counselor, Couples Therapist, Premarital Counselor, Family Therapist, Individual Therapist, Life Coach
Jenna is a thoughtful, effective couples counselor, marriage counselor and premarital counselor, as well as an individual therapist and life coach. She has a friendly, lighthearted, accepting style that makes it easy to talk about the most challenging things, and get to the heart of the issue. Jenna uses successful, evidence-based techniques that help you get results and achive your goals for your life, and your relationship. Learn more about Jenna
Brittany is a couples counselor, individual therapist, premarital counselor, and a life and relationship coach with a powerful, attachment-focused style that helps you heal and grow. She's here to help you to build connected relationships, restore emotional bonds, and grow in your capacity to love others as well as yourself. Learn more about Brittany...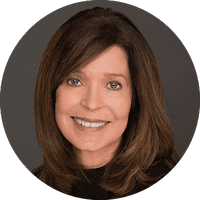 Linda P., M.A., LMFT
Marriage Counselor, Couples Therapist, Premarital Counselor, Family Therapist, Individual Therapist, Life Coach, Emotional Intelligence Coach
Linda is a seasoned couples counselor, therapist, life coach, leadership coach and emotional intelligence coach with a direct, affirming, and empowering style. She is an expert, experienced relationship counselor who specializes in helping couples improve communication and increase their connection, and helping individuals move past life's challenges to create a healthy, happy new chapter in both their personal and professional lives. Learn more about Linda
Hunter is a warm, compassionate therapist and marriage counselor who has a passion for helping individuals heal from challenging life experiences, and helping couples achieve security, understanding and empathy for each other. His work is rooted firmly in attachment theory: If your goal is to strengthen your family, your relationship, or yourself, Hunter is a supportive ally for growth and healing . Learn more about Hunter...
Best Yet? We're Easy To Work With.
We're Convenient
Day, evening & weekend appointments.
Our Broomfield office is convenient to Louisville, Superior, Lafayette & Westminster.
We have additional locations in Denver (Cherry Creek) & Denver Tech Center.
Travel? Kids? We offer online sessions too.
Easy online scheduling, or call our 24/7 receptionist for live help.
We're Affordable
Our effective approach gets you results in fewer sessions
Our rates are reasonable, and we have sliding scale options
If appropriate, we can help you use your insurance
We accept payments from FHSAs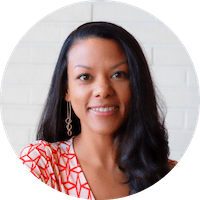 Tammy Gaiter
Client Services Team
Questions? Call Anytime.
Unanswered questions? No availability with your preferred provider? Call 
or email
 to connect with our caring client services team, and get immediate support.