Online Life Coaching: Growth Without Limits
I've been specializing in
online life coaching
for years now.
I have clients all over the world, from Denver to Dusseldorf to Dublin to Dubai.
Meeting this way for coaching is increasing in popularity, with many people loving the fact they can meet with a great coach no matter where in the world they are. Here's why:
Online Life Coaching: Because it Works
People are often suprised by my opinion that online coaching can be even better and more effective than in-person work. How can I say that? It's because I do both. I meet with coaching clients online, and also at my in-person office in Denver. Here's what's telling: Even though I'm in my Denver office at least one day a week and am totally available for in-person meetings, I have clients who live or work with in a mile of me who still prefer to meet online most of the time. They feel like they get just as much, if not more, out of our work together when we meet through online video. (An experience supported by research into online counseling and coaching, BTW).
Online Life Coaching: Emotional Intimacy
They tell me that they like being in the privacy and  comfort of their own environment when they dig into deeper issues. They feel like it helps them be more open and honest with both me, and themselves. They like being able to share their home with me. The fact that I know what their curtains look like, or can check out the newly re-organized closet they are so proud of, or have virtually met their dog makes it feel like a more intimate relationship.
Online Life Coaching: Privacy and Time
They also like knowing that, if they do make contact with big emotions during our coaching session they don't have to worry about hiding their red mascara-streaked faces from my receptionist, or fellow travelers on the way back down the elevator. For many, having quiet time before and after our meetings to journal, to plan what they want to talk about, or to take immediate action on all the new ideas that often fall out of our sessions (instead of being immediately distracted by driving) is a crucial part of the experience.
The Love, Happiness
& Success Podcast
Online Life Coaching: When It's The ONLY Way To Make it Work.
Other people that I see for life coaching online (and
especially marriage counseling / relationship coaching online)
need to meet that way because they simply wouldn't be able to otherwise. We work with busy, successful professionals who are juggling many demands and responsibilities. Their most precious resource is their time.
Business Travelers: Many of our clients travel frequently for business. Meeting for counseling and coaching online allows people who travel all the time to still meet with me consistently. (I see the inside of a lot of hotel rooms). Their ability to stay connected to their growth work even while they are away allows them to stay motivated, stay accountable, and keep moving forward. Even though they have careers with lots of responsibility, stress, and demands, they are still able to prioritize themselves, and their own growth process.
Long Distance Couples: Many couples in long distance relationships benefit enormously from doing relationship coaching, marriage counseling or premarital counseling with us online even though they are not in the same physical location. How? Three way video conferencing calls. Read my guide to online therapy to find out which platforms work best for three way calls (and which platforms are a one-way ticket to aggravation).
Busy People With Kids: Even couples who live down the street from my office would rather meet with me online, because it makes scheduling so much easier and more convenient when they don't both have to align the planets of their lives (not to mention fight traffic) to get to my office after a long day of work. They can just go home, and then work me into their evening. Individuals and couples with young kids often schedule our meetings from home during naptimes, after their babies are down for the night, or while the older kids are watching a movie in the other room. Online marriage counseling removes the obstacles that would otherwise prevent them from doing the necessary and important work to keep the foundation of their family — their marriage — as strong and healthy as possible.
We Can Meet Anywhere: International Life Coaching Online
Another great thing about online life coaching is that I'm able to meet with you no matter where in the world you are. Since I specialize in
online counseling and coaching
, the majority of my clients aren't even in Colorado. They live across the nation, and internationally. I have clients all over Europe, Asia, The Middle East, and South America, and meet with more than a few
"location independent" Tech Nomads
— and I love it.
This work has given me insight into the cultural psychology of people from all over the world, and an appreciation for the unique stressors and challenges that often fact people who are living in a culture different from the one in which they were raised. This often comes up in career and executive coaching with people working abroad, or relationship coaching with couples in bi-cultural relationships.
While I am regrettably limited to working with English speaking clients I have another fabulous therapist / coach on my team, Ari Kipnis, who is a "citizen of the world" raised in both New York and South America. He is bilingual and offers coaching and counseling in both English and Spanish. Learn more about Ari Kipnis, MSW, LCSW…
Online Life Coaching: Bringing You Only The Best
Another thing that my specialty in online coaching has enabled me to do is create an amazing team of people from all over the country. In fact, Growing Self's emphasis on online counseling and coaching has brought together a team of experts that transcends the limitations of geography.
I have people on my team who have unique, specific strengths and skill sets and who are licensed in multiple states including California, New York, and Wisconsin. We often work together as a team to ensure that you're working with the right coach who is going to most effectively help you. Through us you have access to world class, highly educated experts with a diverse range of skills and experience — all ready to help you build more love, happiness and success into your life at YOUR convenience.
Similarly, I have people seek me out from all over the world because they are fans of my podcast, or they've read my book, "Exaholics: Breaking Your Addiction to An Ex Love." They know that I have very specialized experience and uncommonly productive strategies for helping people move forward, feel happier, mend relationships, and heal after breakups. Our ability to work together online gives people access to that life-changing work, no matter where in the world they live.
Online Life Coaching: Because it Works
There are lots of reasons why online life coaching, online therapy, and online couples counseling can be the right choice for you. But at the end of the day,  you won't know until you try it. If you'd like to give it a go, schedule your free consultation session with one of our experts to see if online growth work is the right choice for you.
Ready for Online Life Coaching?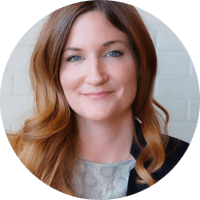 Tour Dr. Bobby's Online Coaching Office!
Take a Free Online Coaching Session, On Us.
You're ready to make positive changes. We are here to help you. Help yourself to a free, "Mini Coaching" session with Dr. Bobby right now, and you'll uncover what's been holding you back… and how to move forward again.
Learn What Happy People Know
Online Coaching Experts
Online Life Coaching • Online Relationship Coaching • Online Executive Coaching • Online Career Coaching • Online Dating Coaching
We have specialized education and training, and years of experience in helping people achieve their personal and professional goals. We use only evidence based strategies that have been proven by research to help you get clarity and direction, have better relationships, feel happier, and design your ideal life.
Brenda Fahn, MA, LMFT
Marriage Counselor, Premarital Counselor, Relationship Coach, Dating Coach, Life Coach, Therapist
Brenda Fahn specializes in helping couples create healthy, happy relationships, and helping her individual clients create balanced, joyful and meaningful lives. She is a Licensed Marriage and Family Therapist, with a positive, direct style and over fifteen years of experience.
She teaches our "Lifetime of Love" premarital / relationship class
.
Schedule Your Free Consultation With Brenda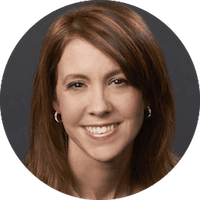 Dr. Kristi Helvig
Life Coach, Career Coach, Executive Coach, Business Coach
Dr. Kristi Helvig is both a licensed psychologist and a board certified coach. She specializes in career and executive coaching, and helping her clients climb "mountains" by breaking huge goals down into attainable action steps. She can help you overcome the old obstacles that have been holding you back, get clarity about who you are, what you want out of life, and — most importantly — how to create it.
Schedule Your Free Consultation With Kristi
Stephanie Manning, M.A., LMFTC
Marriage Counselor, Premarital Counselor, Parenting Coach, Relationship Coach, Life Coach, Therapist
Stephanie Manning has years of experience as a "change agent" in the lives of her clients. She has a warm, fun style that makes working with her as enjoyable as it is effective. She specializes in solution focused counseling and coaching with both individuals looking to have more fulfilling lives, and couples wanting communicate more effectively, find new solutions to old problems, repair their strong bond, rebuild trust after affairs,
successfully blend families
, and parent joyfully together.
Schedule Your Free Consultation With Stephanie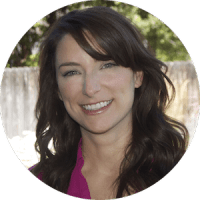 Kathleen Stutts, M.Ed., NCC, LPCC
Therapist, Life Coach, Marriage Counselor, Dating Coach
Kathleen is a compassionate Therapist, Life Coach, Marriage Counselor and Dating Coach with a warm, gentle style that will help you feel comfortable, respected, and understood. She uses thoughtful, evidence based strategies like cognitive behavioral therapy and the Gottman Method to help her clients make positive changes in both their lives and their relationships, even when obstacles had seemed overwhelming previously.
Schedule Your Free Consultation With Kathleen
Have More Questions About Coaching?
Online life coaching and counseling is changing the landscape of the way people "do" personal growth. However, there are situations where online meetings are not just inappropriate, but potentially harmful. Learn more about the possible hazards...
A great life coach is priceless — having a supportive partner to motivate you, challenge you, and help you become your very best self is invaluable. But with us it's also -- sometimes shockingly -- affordable. Learn more...
How do YOU feel about meeting with an online life coach? If you're like most people you fall in one of three camps: Totally Freaked Out, Absolutely Into It, or Cautiously Open. Which are you?
People seek Life Coaching for all kinds of reasons. Here are some of the most common things we help our clients with, and how we might help you.
Traditional therapy can be helpful for some, but an incredibly frustrating waste of time for others. Learn why...
"Whether our encounters are on the phone, over email, in person, or via Skype, you created an environment where I feel comfortable, safe and valued. As a result, I learn to change the way I talk to myself and view the world, and gain the tools to "unstick" whenever I feel paralyzed. You helped me unearth happiness and contentment. It's been a consistent driving force behind my personal discovery and growth."