Positive, Productive and Effective Therapy and Life Coaching
Denver, CO • San Francisco, CA • Austin, TX • Sydney, AUS • Online Therapy • Online Life Coach
It's Time to Grow.
We all have things to work on: Unhelpful patterns, unfinished business from the past, and old ways of thinking, feeling and behaving that keep you from being the "best self" you want to be — as a friend, a partner, and a person. Our online therapy counseling and personal life coach classes will help you grow. Schedule a Free Consultation today!
Smart, Compassionate Guidance.
You've found us because you're ready to make positive changes. We have the skills and expertise to guide you into a bright new future. We can help you reconnect with your happiness, evolve into your best self, and build a life full of meaning, purpose, and joy.
We're Effective
Our Experienced Therapists & Coaches:
Have advanced degrees and years of experience.
Only practice evidence-based forms of therapy, proven to get results.
Have expertise with many common concerns like self-esteem, relationships, depression, anxiety, trauma, ADHD and more.
Offer both therapy and life coaching, so working with us is effective, positive, and action-oriented.
We're Easy
Convenient office locations in Denver, CO, Broomfield, CO, Denver Tech Center, Fort Collins, CO & San Fransico, CA.
Online video meeting options nationally and internationally
Affordable, sliding scale rates
Evening and weekend appointments
Free consultation sessions
What Our Clients Say About Our Effective Therapy
I am stronger every day from all of my learnings and practice with you.
You are so great and made such a huge difference in my life that when people ask me how I have been able to become happier I am so excited to encourage them to visit with you.
If you had tried to convince me a year ago that I'd feel this happy and content now, I wouldn't have believed it!
We Help You:
Feel Stronger and More Confident • Have Better Relationships • Be Happy Again • Heal and Grow • Create The Life You Want
Meet Our Team of Expert Denver Therapists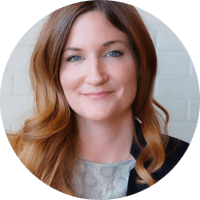 Lisa Marie Bobby, PhD, LMFT, BCC
"Hi, I'm Dr. Lisa Marie Bobby. For over a decade, I've been helping people all over the world create Love, Happiness and Success in their lives through positive, compassionate and effective Marriage Counseling, Therapy and Life Coaching. I'm so pleased to be able to help you, too. There is help for you here, and I'm glad you've found us.
This website is devoted to your wellbeing, and offers loads of free information and actionable advice that you can start using today to create positive change in your life. Browse around to educate yourself about your options, read some articles, listen to a podcast, or sign up for a free online training. Or, if the time is right, you can schedule a free consultation with any of us to talk about your situation — and, most importantly — your hopes for your future." — Dr. Lisa Marie Bobby
We Are Personal Growth Experts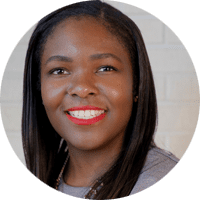 Anastacia Sams, M.A., LMFTC
"Hi, I'm Anastacia. I'm a Couples Counselor, Individual Therapist, and Life Coach with years of experience in helping people heal and grow. My approach is holistic, and helps you connect your mind, body and spirit. My compassionate, non-judgmental way of being will help you feel understood, and safe enough to talk about the most vulnerable things.
Whether you're struggling with hard feelings, coping with a breakup, or facing a big life transition, I can help you move confidently and authentically forward into a joyful and satisfying new future. I'm available to meet with you in our Denver Colorado office and our Denver Tech Center office,  as well as through online video."
"Hi, I'm Brenda. I am a Licensed Marriage and Family Therapist, Couples Counselor, Individual Therapist and Life Coach with over fifteen years of experience in helping my clients strengthen their marriages, their families, and themselves.
I can help you overcome depression and anxiety, and start building a life full of meaning and joy. I'm here to help you build happy, healthy relationships, reclaim your happiness after a set back, and cultivate pleasure, satisfaction, and love in your life. I'm available in Denver, Broomfield, and Online."
Jordan Blackwood
Client Services Manager
Questions? Get in Touch.
Do you have any questions about our services? Need help scheduling? We're always here for you.
Call or email to connect with our caring client services team. We answer 24/7.
Free advice from our Love, Happiness & Success Blog and Podcast
Do you get excited to set goals for personal and professional improvement, but find yourself typically not following through with or seeing success in these areas of your life? That's okay, we get it! Denver therapist and life coach, Tacy LeBaron, M.S., MFTC shares her goal setting tools for following through with and experiencing success in your daily and year-long goals!
Read more of Dr. Lisa Bobby's Blog Posts