Ask A Denver Therapist
How Much Does Therapy Cost?
How Much Does Therapy Cost?
Good Therapy is Priceless…
Churning in a pit of anxiety, depression, or general unhappiness takes an enormous toll on your life. Therapy does cost money, however there may be a bigger cost to NOT getting good therapy when you need it.
Imagine weeks, months, or years of staying in worry, sadness, or failing relationships — versus having the love, happiness and success you want. You're not shopping for a couch here — you're trying to build a good life.
Good therapy is valuable. We determine value by what we get out of something — either pleasure or utility. We seek to fill our aching hearts with stuff. We can put a price on shoes, on cars, on vacations, but their true value to us is the happiness they bring us. But you know there is nothing that you can purchase with money that will create more than a fleeting ripple in your emotions.
Authentic happiness comes from our ability to have good relationships, meaning in our lives, feeling good about ourselves, and from feeling like we are in command of our destiny. You can't buy any of those things. But investing in good therapy can help you create them.
With the possible exceptions of your health and your family, your happiness is worth more than anything. You deserve to be happy. You've made investments in your education, in your home, and in your career hoping that they would bring you happiness. Now it's time to invest in yourself.
Take Advantage of Our Free Resources
The Love, Happiness & Success Podcast

Schedule a Free Consultation
Good Therapy is Priceless… But It's Also Affordable
Growing Self was founded on the premise that everyone deserves access to high quality personal growth experiences. We strive to make therapy with us as affordable as it is meaningful and effective. We keep our standard fees low. Plus, most of the therapists in our practice are able to meet with you on a sliding scale basis. Master's level therapists charge between $60 – $105 per session. Doctoral level therapists charge between $80- $150 per session. Sliding scale rates are determined from your annual household income and size of your family, and are dependent on practitioner availability. Furthermore, by using effective, evidence based therapy, we ensure that your therapy will be meaningful and valuable to you. Our strategies have been proven by research to help people feel better and make positive changes, and we use short-term therapy models. On average our clients get what they need out of therapy in 8-16 sessions.
Yes, You Can Use Your Insurance Benefits
We can help you get reimbursed for your therapy sessions, if your insurance policy covers behavioral healthcare with out-of-network providers. We also accept payments from Flexible Healthcare Savings Accounts.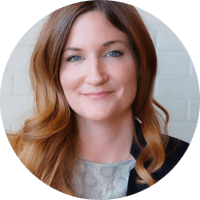 Lisa Marie Bobby, PhD, LMFT, BCC
"Hi, I'm Dr. Lisa Marie Bobby. For over a decade, I've been helping people all over the world create Love, Happiness and Success in their lives through positive, compassionate and effective Marriage Counseling, Therapy and Life Coaching. I'm so pleased to be able to help you, too. There is help for you here, and I'm glad you've found us.
This website is devoted to your wellbeing, and offers loads of free information and actionable advice that you can start using today to create positive change in your life. Browse around to educate yourself about your options, read some articles, listen to a podcast, or sign up for a free online training. Or, if the time is right, you can schedule a free consultation with any of us to talk about your situation -- and, most importantly -- your hopes for your future." -- Dr. Lisa Marie Bobby
We Are Personal Growth Experts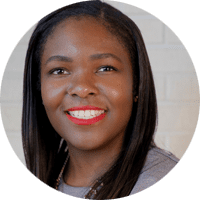 Anastacia Sams, M.A., LMFTC
"Hi, I'm Anastacia. I'm a Couples Counselor, Individual Therapist, and Life Coach with years of experience in helping people heal and grow. My approach is holistic, and helps you connect your mind, body and spirit. My compassionate, non-judgmental way of being will help you feel understood, and safe enough to talk about the most vulnerable things.
Whether you're struggling with hard feelings, coping with a breakup, or facing a big life transition, I can help you move confidently and authentically forward into a joyful and satisfying new future. I'm available to meet with you in our Denver Colorado office and our Denver Tech Center office,  as well as through online video."
Brenda Fahn, M.A., LMFT
"Hi, I'm Brenda. I am a Licensed Marriage and Family Therapist, Couples Counselor, Individual Therapist and Life Coach with over fifteen years of experience in helping my clients strengthen their marriages, their families, and themselves.
I can help you overcome depression and anxiety, and start building a life full of meaning and joy. I'm here to help you build happy, healthy relationships, reclaim your happiness after a set back, and cultivate pleasure, satisfaction, and love in your life. I'm available in Denver, Broomfield, and Online."
Chelsea Twiss, PhD, LP-C
"Hi, I'm Dr. Chelsea. I have an affirming, compassionate approach to helping people not just get through hard times but grow from them. Working with me can give you clarity about the past and a new understanding of yourself in the present, so that you can build a bright future.
I use a blend of thoughtful, insightful counseling and strategic, solution-focused coaching to get you unstuck and moving forward again. I am available to meet with you in our Fort Collins, Colorado office, and through online video."
"This was the best thing I ever did for myself." Former Client
We're Effective
All our coaches have Master's Degrees or Doctorates in addition to coach training.
We use effective, evidence based techniques that get you results
We'll help you create actionable plans that move you forward.
We're Easy
Free consultations
Evening and Weekend appointments
Convenient locations in Denver, Broomfield, and Greenwood Village (DTC), & Fort Collins Colorado as well as San Francisco, California, Georgetown and Houston Texas, and Bentonville, Arkansas.
Meet across the US and Internationally through online video
Not Quite Ready For Private Therapy or Coaching?
Take our online Happiness Class and learn the same skills we teach our private clients about how to manage feelings of depression and anxiety, how to rebuild your self esteem, how to cultivate healthy habits, and start creating the life you want.
It's easy, convenient, and affordable... and you can start right now.
The Happiness Class
Start Changing Your Life, Right Now.
Love, Happiness & Success Advice
From Dr. Lisa Marie Bobby's Blog and Podcast
Travel can be more than about getting a change of scenery. When you travel intentionally, it becomes a powerful vehicle for personal growth, self-discovery, and soul expansion. Get tips for intentional travel on this edition of the Love, Happiness and Success Podcast.