Marriage Counseling Questions
How To Choose a Marriage Counselor
How To Choose a Marriage Counselor
You've just had another frustrating, hurtful experience with your partner. You think — "Something has got to change." But you are at the point where you have run out of ideas for how to change things on your own. It's time to get professional help. You hope that there is someone out there who can help the two of you start hearing each other, and grow back together again.
So you ask the all-knowing Google to find you an expert marriage counselor, and…. all of a sudden you're knee deep in smiling, sympathetic faces. All with offers of understanding, support, and help. They all seem nice enough. Certainly enthusiastic. But in any given area — Denver, Boulder, Westminster, across Colorado, and across America, there are lots and lots… and lots… of marriage counselors. How in the world to you choose a marriage counselor?
Finding the Right Marriage Counselor is Really Important
You must have some kind of criteria for choosing a couples therapist, because this is a big decision. This is the person who you are going to be trusting with the most important thing in your life — your marriage, and your family. This is a person who you're going to open up to about some of the most important, sensitive, vulnerable things you can imagine. It needs to be someone you feel comfortable with.
But even more important than being likable and easy to talk to, the marriage counselor you work with needs to be competent. Because for many couples, deciding to finally go see a marriage counselor is kind of a big deal. Many couples wait so long to get help that by the time they finally do, it feels like a last resort. A final attempt to resolve long-standing relationship problems before calling it quits. They may be Googling marriage counselors and divorce lawyers, depending on the day.
If this is true for you, and marriage counseling NEEDS to work, you cannot afford to fool around with someone who is not competent to help you. Because if marriage counseling fails… your marriage might fail. And it can be really hard to talk a reluctant, foot-out-the-door partner into trying marriage counseling a second time.
So this needs to be an informed decision. Choosing a marriage counselor because you like the face smiling at you in the photo, or they have a slick website, is simply not enough. Here are three things that will help you find a good marriage counselor — one who can actually help you repair your marriage:
1). Avoid Bad Marriage Counseling By… Choosing a Marriage Counselor
There are many flavors of mental health professionals. Licensing requirements vary a bit from state to state, but in Colorado you could see a Licensed Professional Counselor (LPC), Licensed Psychologist (LP), a Licensed Clinical Social Worker (LCSW), or a Licensed Marriage and Family Therapist (LMFT). A Psychiatrist is a medical doctor (MD) who specializes in the treatment of psychiatric illnesses. Of all these professions, only Marriage and Family Therapists have specialized education, training and experience in helping couples.
I know this for a fact, because I am trained as both a Psychologist and a Marriage and Family Therapist. The years I spent pursuing my MFT degree preparing through coursework, practicums, internships and supervision to be effective in working with couples. I decided to continue my education with a PhD in Counseling Psychology, and while I did learn much more about the psychology of individuals I was only required to take ONE couples and family class. That's it. So even if someone has "Dr." in front of their name it does not mean they have any specialized training or experience in working with couples.
Find a Counselor With the Right Credentials
I routinely meet couples who have tried "marriage counseling" with a therapist who had no specialized training or experience in Couples and Family Therapy — and it almost cost them their relationship. Any therapist can offer "marriage counseling" even if their background is in social work, counseling individuals, or even as a school psychologist. Many therapists offering couples counseling attempt to help couples by using individual therapy techniques, or by pathologizing (diagnosing) one of the partners as "the person with the problem" rather than helping the couple as a system.
This focused understanding of "systems" is a perspective that is unique to Marriage and Family Therapists. We don't see you as just an individual. We understand that you are reacting to your partner. And that your partner is reacting to you. This is particularly true with couples who have become emotionally attached to each other. This pattern of reactions creates cyclic, emotional systems that create either conflict and disconnection or peace and unity. This systemic phenomena is why your relationship with your partner is entirely different than any other. (Haven't you ever wondered why your relationship makes you crazy, when other friendships don't?)
Without a systemic perspective, and individual therapist may genuinely not understand what is creating conflict between a couple. With limited understanding and focus on "symptoms" this individual therapist may diagnose one partner with Depression, recommend medication, and tell them they should spend more time together. This couple may dutifully go on a date, only to spend the evening arguing, blaming and criticizing each other. The next day they may feel even more hopeless about the marriage. The "Depressed partner" becomes more emotionally withdrawn and numb. Eventually they may drop out of marriage counseling, conclude that they are "beyond hope" and move towards divorce. In my opinion, this is a tragedy.
Choose a marriage counselor with a practice devoted to couples.
And what's worse is that even highly competent individual therapists may not know what they don't know about working with couples. I distinctly remember talking to a colleague once (a very smart, accomplished and successful Licensed Psychologist) who said, "Yeah, couples counseling is hard. For some reason all the couples I see seem to break up. I'm not sure why." (!!!! She typed furiously, nostrils flaring). As you can tell, helping people get connected with high quality, effective help is a cause I feel passionately about.
Lessen the chances of falling victim to this by educating yourself about the alphabet soup of credentials. Seek out an Licensed Marriage and Family Therapist (LMFT) or an LMFT candidate who is practicing under the supervision of a senior Licensed Marriage and Family Therapist.
2). Look For A Marriage Counselor Who Uses Evidence-Based Approaches.
There is a wide variety of approaches used by marriage counselors. Some marriage counselors believe that the best way to improve your relationship in the here and now is by figuring out how you are re-enacting patterns from your families of origin. Other marriage counselors believe that the path to healing is through eye-gazing, hugging, and scheduling date-nights.
These aren't necessarily bad things, and may be part of your experience with us.
However, what we know from research is that particular kinds of marriage counseling are more effective from others. The best, most reliable kinds of marriage counseling have been scientifically tested. This means that they have been compared to other approaches (and a control) with a large number of people, and shown to be more helpful.
Which approaches win?
It's a tie between Emotionally Focused Couples Therapy, and The Gottman Method.
Emotionally Focused Couples Therapy is all about helping to restore loving bonds between two people. This approach helps you reconnect with your loving feelings for each other, repair trust, increase emotional intimacy and help you feel like you are each other's number-one fan again. Once you are feeling good about each other again it becomes easy to solve problems together. This is a "bottom up" approach in that it focuses on the foundation first.
The Gottman Method is all about helping you learn how to communicate more effectively, how to handle conflict productively, how to strengthen your friendship, and how to be a better partner to each other. Where Emotionally Focused Therapy goes deep to help you repair your bond, The Gottman Method teaches you real world, practical skills for "how to do healthy relationships." It involves homework assignments, and is focused on helping you make day to day changes. It's a "top down approach" meaning that it's focused on making changes in your behaviors first, rather than on changing your feelings first. (Though feelings often change in response to having better experiences with each other).
In combination, these two approaches dovetail perfectly: They address both the deep attachment needs of both people as well as the relationship skills you need to succeed. Couples who go through these kinds of therapy get better, longer lasting results than couples who work with a therapist practicing other methods…. or a therapist who does not have theoretical orientation at all.
When you're on the market for a marriage counselor, look for someone who practices Emotionally Focused Couples Therapy and / or The Gottman Method. (Like all the marriage counselors of Growing Self).
You provided us such a safe place to be honest with ourselves and with each other our fear of being vulnerable and weak were transformed into a feeling of opportunity to be heard. My husband and I are better friends, parents, lovers and companions than we have ever been.
Meet a Few of Our Relationship Experts
The marriage counselor, couples therapists and premarital counselors of Growing Self have specialized training and years of experience in helping couples reconnect. We use only evidence based strategies that have been proven by research to help you restore your strong bond, and love your relationship again.
Teresa Thomas
M.A.
Teresa Thomas is a marriage counselor and couples therapist with years of experience in helping couples communicate more effectively, find new solutions to old problems, repair their strong bond, rebuild trust after affairs, successfully blend families, improve their sexual intimacy, and parent joyfully together. She is a couples therapist and parenting coach with a positive, solution focused style who specializes in helping you both make positive changes to your life, as well as to your relationship.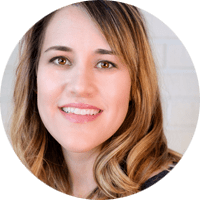 Meagan Terry
M.A., LMFT
Meagan Terry is a relationship specialist. She is a Licensed Marriage and Family Therapist with over nine years of experience in helping couples reconnect, and enjoy each other again. She uses effective, evidence based forms of marriage counseling including Emotionally-Focused Couples Therapy and The Gottman Method. In addition to working one-on-one with couples, she teaches our Lifetime of Love premarital and relationship class.
Seth Bender
M. A., LMFTC
Seth Bender is a marriage and family therapist with specialized training and experience in helping couples heal their relationships, improve communication, release resentments, and achieve new levels of enjoyment and fulfillment with each other. He practices Emotionally Focused Couples Therapy to help you strengthen your bond, as well as positive, empowering and solution focused coaching strategies to help you both take positive action in your relationship.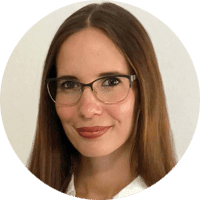 Dori Bagi
M. S., ASORC
Dori is a kind, empathetic couples counselor, individual therapist, and life coach who specializes in sex therapy, and helping couples create healthy emotional and sexual intimacy. Her friendly style makes it safe to talk about anything, and her solution-focused approach helps you move past the past, and into a bright new future of intimacy and connection.
Brittany Stewart
M.S., MFTC
Brittany specializes in helping couples strengthen their bond, and heal old hurts, in order to develop a more secure and satisfying relationship. She can help you both understand yourselves, and each other, so that you can create new, positive ways of relating that heal your connection— on every level.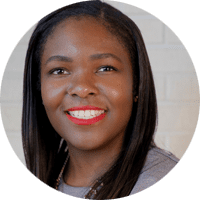 Anastacia Sams
M.A., N.C.C., LMFT-C
Anastacia's authentic, caring approach to marriage counseling and relationship coaching helps couples find each other's "noble intentions," and re-commit to showing each other love and respect. She can help you heal old hurts, improve your communication, restore trust, and work together as a team.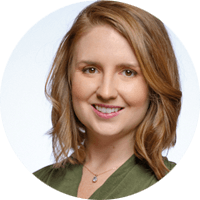 Amanda Schaeffer
M.S., MFTC
Amanda is a Marriage Counselor and Relationship Coach with a warm, gentle style that will help you both feel comfortable, respected, and understood. She has a gift for helping couples understand each other compassionately, feel emotionally safe, and start enjoying each other again.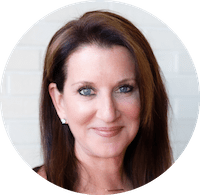 Polly Drew
M.Ed., LMFT
Polly is a marriage counselor with over 25 years of experience in helping couples "come back from the brink," heal their strong bond, and enter into a positive and satisfying new chapter of life together. Her warm, competent style will put you both at ease and help you find new solutions to old problems.
Or, check out these links if you have more questions about marriage counseling.
Thank you for helping us find our strong bond again. I can't tell you how much it's helped us.
Questions? We Answer 24/7.
Call with questions or for personal assistance in scheduling. We always answer. 844-331-1993
More Love, Happiness and Success Advice
From Dr. Lisa Marie Bobby's Blog and Podcast
If you've just had a bad fight with your partner and are seeking to repair your relationship, help is here. Get actionable relationship advice plus access to free relationship resources that will help you get past this crisis, heal your bond, and grow stronger and happier than ever before.
Are you your own worst critic? Learn how to stop beating yourself up, and develop a kind, compassionate new relationship… with yourself.
What you're NOT consciously thinking about is often more powerful, and influential, than what you are conscious of. Learn how to access your subconscious mind to create congruence within yourself, and tap into your inner wisdom.