Marriage Counseling Questions
Is Marriage Counseling Covered By Insurance?
Many couples would like to do marriage counseling. But, understandably, they worry about the cost of marriage counseling. Couples hope that by using their health insurance to cover the costs of marriage counseling, they'll be able to get help for their relationship.  
However, here's the thing about health insurance: It only pays for "medically necessary treatment" of mental illnesses. That means in order for your health insurance to cover marriage counseling, either you or your partner needs to have a diagnosable mental illness, AND the "couples therapy" you're doing is focused on how to help both of you work together to resolve the psychiatric symptoms of the identified patient — NOT on helping you improve your relationship, per se.
There is certainly a time and a place for this type of mental-health-focused couples work. For example, if one of you is in recovery for a psychiatric condition such as bipolar disorder or post traumatic stress disorder, or a substance use disorder it can have significant impact on your relationship. It can therefore be extremely important to have high quality therapy that you and your partner can do together that teaches you both how to manage the illness successfully
Under these circumstances you can certainly can use health insurance to pay for couples counseling, and we can help you use your insurance benefits.
In efforts to be helpful, I have included lots of information for you (below) about how to use health insurance for marriage counseling, and the pros and cons of doing so so that you can make informed decisions about what is best for you and your family.
However… mental health treatment is not why most couples pursue marriage counseling or couples therapy. Most couples, like our clients here at Growing Self, are not seeking medically necessary treatment for psychiatric conditions.
They come to us because they want a better relationship. They want to learn how to communicate, deepen their emotional connection, strengthen their partnership, improve their intimacy, get on the same page and simply enjoy each other again. 
This type of relationship is not "medically necessary treatment." It's not healthcare. It's for growth. And health insurance doesn't pay for growth
The Difference Between Behavioral Healthcare and Couples Counseling
Our marriage counselors are all qualified mental health professionals, but you should know that the relationship experts of Growing Self are not focused on the diagnosis and treatment of mental health conditions. Psychotherapy is a completely different field of practice than couples counseling. Most mental health professionals are not qualified to provide couples counseling, which requires an enormous degree of specialized education, training and experience to do well. (Many providers with clinical mental health training  do so anyway, with adverse consequences for their clients). 
Here at Growing Self, we are relationship specialists. Most of the marriage counselors on our team are licensed as marriage and family therapists, meaning they have much more education, training and experience specifically in helping couples than other practitioners. Here's more about how to choose a good marriage counselor (and avoid a bad one) if you're interested.
They practice positive, evidence-based forms of couples therapy and relationship coaching that is action-oriented, and focused on helping you make real and lasting change in the way you communicate, work together, and show each other love.
Because counselors who specialize in couples counseling are not in the business of treating mental health issues, but rather in improving relationships, it's rare to find them paneled with insurance companies. Which makes sense: People seeking relationship improvement are not looking for "healthcare" so insurance is irrelevant for these types of services.
What WE Do
We're focused on helping you create love, happiness and success. If that's what you're looking for we have many ways of making this incredibly meaningful and important work affordable for you, without using your health insurance.
More info with specific information about when you can use your insurance to pay for marriage counseling, and when you cannot, in the video below.
If you'd like to learn more about our affordable options for marriage counseling and couples therapy including the rates of our providers and sliding scale options, please visit our rates and insurance page.
Let's Talk.

Yes, You Can Use Insurance Benefits To Cover Marriage Counseling: Here are the Pros and Cons
Pros: The Cost
Once you've met your deductible you may only have to pay the cost of your co-pay every time you see your marriage counselor.
Using Insurance For Marriage Counseling: What To Know
People get excited at the thought they can use insurance benefits for a marriage counselor because they perceive it as being more affordable.
Certainly, being able to use insurance benefits to cover the costs of marriage counseling sessions can make getting professional help much more accessible.
However "marriage counseling" is not billable to insurance. If your therapist submits an insurance claim they are using a code indicating that you are in individual therapy for treatment of XYZ disorder, and that your partner attended the session with you. Or, they may be able to bill it as "family therapy with the patient present" but the work is not relational, per se. It must be focused on the "identified patient's" mental illness.
So, what this means, is that any therapist who takes insurance for marriage counseling is not providing what we think of as marriage counseling in the sense of helping you improve your relationship. They are viewing one of you as "the identified patient" and holding the implicit idea that once the person with the diagnosis is "better" then the relationship will be better.
Again, when there are major mental health issues at play, that can absolutely be true and helpful. But that is not what most couples are hoping for by attending marriage counseling or couples therapy.
Furthermore, therapists who will bill your sessions to insurance almost never specialize in couples-counseling-for-the-purpose-of-relationship-improvement. They are not LMFT's (licensed marriage and family therapists). They are LPC's, LCSW's, PhD's or PsyD's. All of these latter professions are trained in the diagnosis and treatment of mental illness — not couples and family therapy.
So while you could certainly find someone to see you and your partner together, and have insurance pay for it, it's going to be "treatment" for one of you, and it's also not going to be with someone who specializes in relationship improvement. Furthermore, unless they are willing to commit insurance fraud on your behalf, the focus of the sessions needs to be on "the partner with the problem."
This pathology-focused approach is rarely a helpful approach for two healthy, high functioning people who just want to improve their relationship. (Would you like to be the "partner with the problem" in your couple's sessions? I wouldn't either.)
Again, if there is a legitimate mental illness that really does need to be resolved in order to improve the functioning in one of the partners, then this is absolutely the most appropriate path to take.
Here are more things to consider.
Cons: Having a Psychiatric Diagnosis on Your Medical Record
On the surface, using insurance benefits to cover the cost of marriage counseling sounds great — why wouldn't you? The truth is that it has some downsides. The biggest is this:  Having a psychiatric diagnosis on your medical record. The only way to use your insurance benefits for any type of counseling or therapy is if you meet criteria for a mental illness the requires "medically necessary" counseling or coaching to treat.
While for some people this is not an issue at all, some high-level professionals can face unexpected consequences if they have a documented psychiatric diagnosis on their medical record. For example, airline pilots, law enforcement officers, people with security clearances, and medical professionals prefer to  keep their personal growth work private.
Cons: Confidentiality
Another reason why some couples prefer to not use their insurance benefits to pay for marriage counseling is that therapists who are in-network with insurance companies often have to divulge detailed information about what is being discussed in marriage counseling sessions. This is troubling to some people, particularly when discussing extremely sensitive topics such as sexuality, affairs, substance use, etc
Cons: Pathologizing One Partner
There is a risk when one person in marriage counseling has the official "diagnosis" for the couple, because the implication can be that the person with depression, anxiety, etc. is the one causing the problems in the relationship. (When in fact, someone experiencing depression or anxiety may well be struggling emotionally because of the problems in the relationship). If both partners believe that it's one persons "fault" it may impair their ability to make successful changes in the relationship system, particularly if couples counseling sessions tend to focus on the reactions of one partner and not the other "healthy" partner.
Cons: Session Limits
Another limitation of using your insurance for marriage counseling is that in-network therapists are often limited to the number of sessions that couples are entitled to. While some marriage problems can be addressed with short term therapy, it's also true that many people need more support to successfully and permanently shift long-standing patterns in relationships. When couples are forced to end marriage counseling pre-maturely due to limitations of their insurance coverage (and the problems resume) they can mistakenly conclude that "marriage counseling didn't work" and begin to lose hope for their relationship. 
Cons: Access to a Good Marriage Counselor
Furthermore, even when people are totally okay with having a diagnosis on their record and are not concerned about confidentiality, pathologizing their partner, or having session limits, people seeking to find a good, in-network therapist are often very frustrated. Why? Insurance companies panel only a few marriage counselors in each community. Those counselors are often full and not accepting new clients. We hear from our clients that many marriage counselors they contact don't even return their first inquiry call.
Unfortunately many couples who really want to use their in-network benefits settle for any marriage counselor who is able to see them. Too many therapists have no specialized training and experience as marriage counselors, yet accept couples clients. The in-network "marriage counselor" may not be the best fit in terms of personality, training, experience, location, hours, or the right specialization. Read: How to choose a good marriage counselor.
Too often, couples on the brink have one shot at fixing their relationship. When they entrust the future of their relationship and their family to… whoever… they may not have the life-changing, positive, productive outcome they were hoping for. The tragic irony is that when couples don't enlist the support of the best expert marriage counselor they can find because they are concerned about the expense, they may be faced with the severe and devastating financial consequences of divorce. (The divorce that neither of them wants, but that seems like the only solution to the relationship problems they never got expert help in resolving… because it was "too expensive"). 
Our Solution: We Bring You The Best of Everything
This practice is all about YOU. We are here to help you improve your life, achieve your goals, and create the happy, loving relationship that you deserve at your convenience, at your location, and at your price.
If you have a mental health condition, and you're working with one of our therapists who is licensed in your state of residence, we can absolutely help you use your insurance benefits to pay for your work with us while also protecting your privacy. We accomplish this by being out-of-network providers, so there are no limits on the number of sessions you can have with us, and we don't have to provide any detailed information about your sessions (above and beyond the diagnosis being treated). This allows us to help you get reimbursed for the cost of your therapy sessions with us if your policy covers behavioral healthcare with out-of-network providers.
Our experts specialize in effective, productive, evidence-based marriage counseling strategies. Because we have such a large, vibrant practice and such an efficient team we have a steady flow of clients starting and ending with us all the time. Even though from time to time some of our marriage counselors do temporarily need to put a cap on taking new clients (so they can meet the needs of their existing ones) we can always fit you in. We offer morning, day, evening and weekend hours. We also offer a free consultation session so that you can make absolutely sure that the marriage counselor you're working with is the very best fit for you, before moving forward.
Our System: Easy and Convenient
Working with us is effortless. If you decide that you'd like us to submit claims to your insurance company so that you get reimbursed for your marriage counseling sessions, all you have to do is fill out our insurance information form and make sure we have a copy of the front and back of your insurance card. (When you move forward after your free consultation our cracker-jack admin team will follow up with you to make sure that you have access to the forms and know exactly what to do.)
You can use your Flexible Healthcare Spending Account card, or personal credit or debit card to pay for your sessions. We'll file electronic claims to your insurance company and you'll get a reimbursement check mailed to you. Not sure about your out of network behavioral health benefits? You might be surprised at how generous they are. Just call the number on the back of your card to determine what you're eligible for, and how much you can expect to be reimbursed. 
Our System: Effective and Affordable Marriage Counseling
If you decide that you would rather not submit claims to your insurance company for reasons of privacy (or find that you have very limited out of network behavioral health benefits) you will be pleased to know that expert marriage counseling can be very affordable. Almost all the marriage counselors on our team offer sliding scale rates that will be in line with your income. Our early career team is offers the most affordable rates for marriage counseling; many of them offer incredibly affordable sliding scale rates.
Learn more about our rates and insurance.
Bottom line: With us, even if you pay out-of-pocket, you have direct access to effective, evidence based marriage counseling for less than the cost of your insurance co-pays.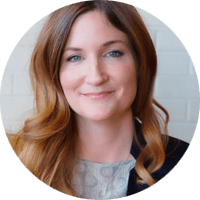 You provided us such a safe place to be honest with ourselves and with each other our fear of being vulnerable and weak were transformed into a feeling of opportunity to be heard. My husband and I are better friends, parents, lovers and companions than we have ever been.
Meet a Few Of Our Relationship Experts
The marriage counselors, couples therapists and premarital counselors of Growing Self have specialized training and years of experience in helping couples reconnect. We use only evidence based strategies that have been proven by research to help you restore your strong bond, and love your relationship again.
Meagan T.
M.A., LMFT
Meagan is a relationship specialist. She is a Licensed Marriage and Family Therapist with over nine years of experience in helping couples reconnect, and enjoy each other again. She specializes in Denver marriage counseling, Denver premarital counseling, and online relationship coaching.
Meagan uses effective, evidence based forms of marriage counseling including Emotionally-Focused Couples Therapy and The Gottman Method. In addition to working one-on-one with couples, she teaches our Lifetime of Love premarital and relationship class. Meagan is available to meet with you for marriage counseling or couples therapy in Denver, and for relationship coaching and premarital counseling online.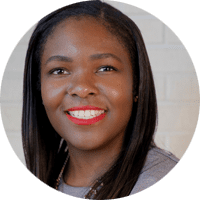 Anastacia S.
M.A., N.C.C., LMFT
I'm Anastacia: a licensed therapist, life coach, and marriage counselor who is all about helping you create the very best life for yourself and for your relationships. I specialize in a type of evidence-based marriage counseling called Emotionally Focused Couples Therapy, that helps you rebuild your secure, strong bond.
I've been told that my warm, gentle style immediately sets people at ease. Working with me, you'll feel safe, cared for, and understood. And through that non-judgmental understanding, you will heal, grow, and — most importantly — understand yourself."
Silas H.
M. S., MFT-C
Silas is a marriage counselor and relationship coach with specialized training and experience in helping couples heal their relationships, improve communication, release resentments, and achieve new levels of enjoyment and fulfillment with each other. He has a master's degree in marriage and family therapy, plus  Gottman Method marriage counseling training (Levels 1 and 2), and is a Colorado-based therapist.
His warm, insightful and solution-focused style helps you understand each other, strengthen your foundation, and take positive action to improve your relationship. He's available to meet with you for couples therapy, premarital counseling and marriage counseling in our Broomfield, Colorado office and for relationship coaching online. 
Dr. Georgiana S.
PhD, MFT
Dr. Georgiana is a couples counselor and relationship coach with a "tough love" style. Her no-nonsense approach and direct feedback can help you get clarity about what's creating issues in your relationship, develop emotional intelligence skills, change the way you interact with each other, and negotiate your differences in order to build bridges to the center.
Dr. Georgiana is a certified coach as well as a licensed as a marriage and family therapist in California but she specializes in online relationship coaching. She divides her time between San Francisco and Buenos Aires. She is fluent in English, Spanish and French.
Lisa J.
M.A., LPC
Lisa is a warm, thoughtful and experienced couples counselor, therapist and coach. She has extensive post-graduate training in evidence-based couples therapy (Gottman Method Levels 1 & 2). Her approach helps you rebuild empathy, and restore your strong foundation through healthy communication and compassionate connection. Lisa is licensed as a therapist in Chicago, Illinois but serves couples across the US and around the world as a relationship coach.
Hunter T.
M.S., LMFT
Hunter is a warm, compassionate marriage counselor, couples therapist, and parenting coach who believes in love, and that strong marriages create strong families. He practices Emotionally Focused Couples Therapy, which is an evidence-based form of marriage counseling that focuses on helping you create a strong, secure attachment built on trust and empathy.
His gentle, but effective approach can help you open up with each other, and have healing conversations that repair your bond and allow you both to consistently show each other the love and respect you both deserve. Hunter's roots are in Utah, but he is currently based in Colorado. He can serve you as a couples therapist or marriage counselor in Fort Collins, CO and Broomfield, CO, and he provides online marriage counseling & relationship coaching to couples across the US and around the world.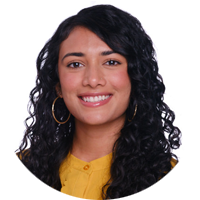 Neha P.
M.S., MFTC
Neha is an open-minded relationship therapist and life coach with an authentic approach. She believes you are the agent of change, and she can help you activate systems that lead to achieving your goals. She is a strength-based and solution-focused therapist and coach in her work with couples and individuals. Neha believes that to experience personal growth, you must build from what works best for you. In her work as a life coach, therapist, and marriage counselor she help clients to understand their identity, establish strengths, and feel empowered.
Have More Questions About Marriage Counseling or Couples Therapy?
We Have Answers.
If you have more questions about Marriage Counseling, we are happy to answer them in person. Schedule a free consultation session with one of our expert marriage counselors today. We offer in-person marriage counseling and couples therapy in Denver, Broomfield, Denver Tech Center and Fort Collins. We also provide online marriage counseling, online relationship coaching and couples therapy online. 
Call 720-370-1800 for personal assistance in scheduling, or schedule your free consultation online. In your first private meeting with an expert marriage counselor you can talk about your hopes for your relationship, and start moving forward together in mending your marriage.
Ready To Start?
Creating real and lasting change in yourself, your relationship or your career is not an event. It's a growth process that happens over time when you partner with an effective coach or counselor who can help you gain self awareness, learn new skills, and take action to get better results.
The first step in this life-changing journey is to schedule a first meeting. You can meet in-person or online with the expert of your choice to discuss your hopes and goals, and make sure it's a good fit before moving forward.
Connect With Us
If you have questions, or would like assistance in scheduling your first appointment we are here to help.
Meet Laurel K., our Client Services Specialist
We have a small, tight-knit team ready to support you on your journey of growth. If you have questions, or need help scheduling a first appointment you can connect with Laurel, Jordan, Carly, or Gwen by live chat, email or phone.