Marriage Counseling Questions
Is Marriage Counseling Covered By Insurance?
Many couples would like to do marriage counseling. But, understandably, they worry about the cost of marriage counseling. Being able to use insurance benefits makes seeing a good marriage counselor regularly much more affordable. The good news is that, especially in recent years, it is much easier to use your insurance benefits to cover the cost marriage counseling.
In the past it was harder to get couples counseling sessions covered by insurance. In fact, in the past therapists had to code "individual" and "family" sessions differently, and some policies that would pay for individual therapy would not cover family, or couples sessions. However, thanks to new legislation, there is no longer a distinction between individual therapy and family therapy in the eyes of the medical field. (Which is wonderful, because approaches are highly effective in helping people with a variety of problems).  Being able to use insurance benefits to cover the costs of marriage counseling sessions can make getting professional help much more accessible.
However, using your insurance benefits comes with some costs too. It's important to educate yourself about the pros and cons of using insurance benefits to pay for marriage counseling so that you and your partner can make the best choice for your family.
Using Insurance Benefits To Cover Marriage Counseling: Pros and Cons
Pros: The Cost
You may only have to pay the cost of your co-pay every time you see your marriage counselor.
Cons: Having a Psychiatric Diagnosis on Your Medical Record
On the surface, using insurance benefits to cover the cost of marriage counseling sounds great — why wouldn't you? The truth is that it has some downsides. The biggest is this:  Having a psychiatric diagnosis on your medical record. The only way to use your insurance benefits for any type of counseling or therapy is if you meet criteria for a mental illness the requires "medically necessary" counseling or coaching to treat.
The problem is that relationship conflict itself is not considered to be a problem that therapy is "medically necessary" to treat. In fact, most often neither person in marriage counseling is suffering from any type of mental illness. They just want to improve their relationship. But in order to get insurance to pay for marriage counseling, either you or your partner will need to meet criteria for a mental health diagnosis like anxiety, depression or ADHD.  The most common diagnoses for people in marriage counseling include Anxiety, Depression, and "Adjustment Disorders." When you meet with your marriage counselor for your free consultation session, you can talk with them about whether or not either you or your partner meet criteria for one of these disorders.
While for some people this is not an issue at all, some high-level professionals can face unexpected consequences if they have a documented psychiatric diagnosis on their medical record. For example, airline pilots, law enforcement officers, people with security clearances, and medical professionals prefer keep their personal growth work private.
Cons: Confidentiality
Another reason why some couples prefer to not use their insurance benefits to pay for marriage counseling is that therapists who are in-network with insurance companies often have to divulge detailed information about what is being discussed in marriage counseling sessions. This is troubling to some people, particularly when discussing extremely sensitive topics such as sexuality, affairs, substance use, etc.
Cons: Pathologizing One Partner
There is a risk when one person in marriage counseling has the official "diagnosis" for the couple, because the implication can be that the person with depression, anxiety, etc. is the one causing the problems in the relationship. (When in fact, someone experiencing depression or anxiety may well be struggling emotionally because of the problems in the relationship). If both partners believe that it's one persons "fault" it may impair their ability to make successful changes in the relationship system, particularly if couples counseling sessions tend to focus on the reactions of one partner and not the other "healthy" partner.
The Love, Happiness
& Success Podcast
Cons: Session Limits
Another limitation of using your insurance for marriage counseling is that in-network therapists are often limited to the number of sessions that couples are entitled to. While some marriage problems can be addressed with short term therapy, it's also true that many people need more support to successfully and permanently shift long-standing patterns in relationships. When couples are forced to end marriage counseling pre-maturely due to limitations of their insurance coverage (and the problems resume) they can mistakenly conclude that "marriage counseling didn't work" and begin to loose hope for their relationship. 
Cons: Access to a Good Marriage Counselor
Furthermore, even when people are totally okay with having a diagnosis on their record and are not concerned about confidentiality, pathologizing their partner, or having session limits, people seeking to find a good, in-network therapist are often very frustrated. Why? Insurance companies panel only a few marriage counselors in each community. Those counselors are often full and not accepting new clients. We hear from our clients that many marriage counselors they contact don't even return their first inquiry call.
Unfortunately many couples who really want to use their in-network benefits settle for any marriage counselor who is able to see them. Too many therapists have no specialized training and experience as marriage counselors, yet accept couples clients. The in-network "marriage counselor" may not be the best fit in terms of personality, training, experience, location, hours, or the right specialization. Read: How to choose a good marriage counselor.
Too often, couples on the brink have one shot at fixing their relationship. When they entrust the future of their relationship and their family to… whoever… they may not have the life-changing, positive, productive outcome they were hoping for. The tragic irony is that when couples don't enlist the support of the best expert marriage counselor they can find because they are concerned about the expense, they may be faced with the severe and devistating financial consquences of divorce. (The divorce that neither of them wants, but that seems like the only solution to the relationship problems they never got expert help in resolving… because it was "too expensive"). 
Our Solution: We Bring You The Best of Everything
This practice is all about YOU. We are here to help you improve your life, achieve your goals, and create the happy, loving relationship that you deserve at your convenience, at your location, and at your price.
We can absolutely help you use your insurance benefits to pay for marriage counseling, while also protecting your privacy and giving you the time you need to repair your relationship. We accomplish this by being out-of-network providers, so there are no limits on the number of sessions you can have with us, and we don't have to provide any detailed information about your sessions (above and beyond the diagnosis being treated). This allows us to help you get reimbursed for the cost of your marriage counseling sessions with us if your policy covers behavioral healthcare with out-of-network providers.
Our experts specialize in effective, productive, evidence-based marriage counseling strategies. Because we have such a large, vibrant practice and such an efficient team we have a steady flow of clients starting and ending with us all the time. Even though from time to time some of our marriage counselors do temporarily need to put a cap on taking new clients (so they can meet the needs of their existing ones) we can always fit you in. We offer morning, day, evening and weekend hours. We also offer a free consultation session so that you can make absolutely sure that the marriage counselor you're working with is the very best fit for you, before moving forward.
Our System: Easy and Convenient
Working with us is effortless. If you decide that you'd like us to submit claims to your insurance company so that you get reimbursed for your marriage counseling sessions, all you have to do is fill out our insurance information form and make sure we have a copy of the front and back of your insurance card. (When you move forward after your free consultation our cracker-jack admin team will follow up with you to make sure that you have access to the forms and know exactly what to do.)
You can use a your Flexible Healthcare Spending Account card, or personal credit or debit card to pay for your sessions. We'll file electronic claims to your insurance company and you'll get a reimbursement check mailed to you. Not sure about your out of network behavioral health benefits? You might be surprised at how generous they are. Just call the number on the back of your card to determine what you're eligible for, and how much you can expect to be reimbursed. 
Our System: Effective and Affordable Marriage Counseling
If you decide that you would rather not submit claims to your insurance company for reasons of privacy (or find that you have very limited out of network behavioral health benefits) you will be pleased to know that expert marriage counseling can be very affordable. Almost all the marriage counselors on our team offer sliding scale rates that will be in line with your income. Our most advanced clinicians typically slide between $80 and $125 per session. Many other marriage counselors in our practice can slide between $60 and $105 per session.
Growing Self is honored to have been selected as an internship site for the University of Colorado's Marriage and Family Therapy Master's Degree program. This enables us to offer extremely low cost marriage counseling with our whip-smart, talented interns (all supervised by Dr. Bobby) for as little as $40 per session. 
With us, even if you pay out-of-pocket, you have direct access to effective, evidence based marriage counseling for less than the cost of your insurance co-pays.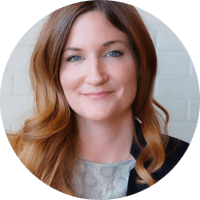 We Are Relationship Experts
We have specialized training and years of experience in helping couples reconnect. We use only evidence based strategies that have been proven by research to help you restore your strong bond, and love your relationship again.
Brenda Fahn
Marriage Counselor, Premarital Counselor, Relationship Coach, Dating Coach, Life Coach, Therapist
Brenda Fahn specializes in helping couples create healthy, happy relationships. She is a Licensed Marriage and Family Therapist, with a positive, direct style and over fifteen years of experience. She teaches our "Lifetime of Love" premarital / relationship class.
Stephanie Manning
Marriage Counselor, Premarital Counselor, Parenting Coach, Relationship Coach, Life Coach, Therapist
Stephanie Manning has years of experience in helping couples communicate more effectively, find new solutions to old problems, repair their strong bond, rebuild trust after affairs, successfully blend families, and parent joyfully together.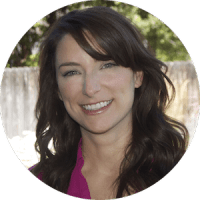 Kathleen Stutts, M.Ed., NCC, LPCC
Therapist, Life Coach, Marriage Counselor, Dating Coach
Kathleen is a Marriage Counselor and Relationship Coach with a warm, gentle style that will help you both feel comfortable, respected, and understood. She has a gift for helping couples understand each other compassionately, and start enjoying each other again.
Polly Drew, M.Ed., LMFT
Marriage Counselor, Parenting Coach, Therapist
Polly is a marriage counselor has over 25 years of experience in helping couples "come back from the brink," heal their strong bond, and enter into a positive and satisfying new chapter of life together.

Help Yourself to a Free Consultation
Pick Your Favorite Location, Provider, & Time From Our Online Calendar.
Online Video

Outside Denver? No Problem.
Schedule an appointment to meet via
online video.
You provided us such a safe place to be honest with ourselves and with each other our fear of being vulnerable and weak were transformed into a feeling of opportunity to be heard. My husband and I are better friends, parents, lovers and companions than we have ever been.
Have questions? Call anytime. We answer 24/7.
"You provided us such a safe place to be honest with ourselves and with each other our fear of being vulnerable and weak were transformed into a feeling of opportunity to be heard. My husband and I are better friends, parents, lovers and companions than we have ever been."