Evidence Based Therapy & Coaching
Real Results. Lasting Change.  
Why Evidence Based Therapy is Important
Psychology is what's known as a "soft-science." This means that in psychology research there are rarely definite conclusions about cause and effect. However, there is quite a bit of research about what helps most people, and which kinds of strategies are generally more helpful than others.
This knowledge is vital, because without a solid basis in research therapeutic interventions or coaching strategies can become intertwined with the personal opinions or even the spiritual belief system of the practitioner. Particularly in states like Colorado, which has almost no requirements or regulations on counselors or coaches, one must be cautious.
Literally anyone – with zero education – can call themselves a "psychotherapist" and essentially practice whatever kind of "therapy" they want. Similarly, being a "life coach" does not require any formal education, certification or regulation at all. Anyone from your odd neighbor with six cats to your windbag realtor can wake up one morning and decide to be a life coach, and start seeing clients that afternoon. Scary!
Furthermore, even among educated, licensed professionals there is a wide range of variability in approches and effectiveness. Take care to learn about the approach of your therapist before getting involved with someone who might recommend a form of "treatment" that may not be helpful to you such as past life regression, or sessions that focus exclusively on dream analysis, or "spiritual counseling" (particularly if it is not congruent with your belief system).
True story: I have encountered a psychologist (yes, an MD) who recommended an exorcism to a client. These approaches are NOT evidence based! However, without educating yourself it is very easy to become involved with a therapist who might push one of these "treatments" on you. (Despite the fact that there is zero research indicating that such methods are effective for helping people).
Types of Evidence Based Therapy
It is vital for you as a consumer to educate yourself around what methods work, so that you can make informed decisions about selecting the right person to help you. In that spirit, I'm providing you with information about evidence based forms of therapy.
"Evidence based" means that research (academic research, published in peer-reviewed journals) has found these approaches to be effective strategies in helping people to change. The common aspect of these therapies is that they are all active approaches that emphasize cultivation of your strengths to create a more positive future, rather than simply "talking" or focusing on disorder rooted in the past.
If you work with a therapist or coach at Growing Self, one, some, or all of these approaches may be utilized at various points in your work depending on your current needs and goals.
Evidence Based Marriage Counseling
For working with couples, we are primarily guided by the Emotionally Focused Couples Therapy model pioneered by Susan Johnson, Ph.D. which is based on Attachment Theory. This approach emphasizes creating connection, supportive, safe communication and new bonding experiences. A wide body of research shows that this approach is the most effective, and longest lasting, form of couples therapy.
Additionally, we also incorporate behavioral techniques based on the internationally lauded research of Dr. John Gottman. Dr. Gottman has spent decades documenting the differences between healthy and unhealthy relationships, and clearly demonstrating the steps couples must take to repair their marriages.
The Gottman method emphasizes learning and practicing healthy relationship skills, like how to communicate well and how to show your partner love through day-to-day behaviors. The Emotionally Focused approach helps you actually feel better about your partner, and achieve deeper trust and connection. By blending the two approaches, we can improve and strengthen your relationship in every area.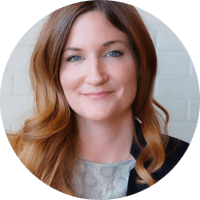 Schedule a Free Consultation

Evidence Based Individual Therapy and Coaching
Our experts are well versed in a variety of evidence based approaches, and can tailor your experience in therapy or coaching to make sure that you are getting the most out of it. Additionally, growth work often has different stages. Your therapist or coach might begin working with you from one approach, and then as you progress, shift into the approach that will help you continue to make the most progress.
Cognitive-Behavioral Therapy
With CBT, the emphasis is on identifying and changing negative thought patterns and practicing more adaptive behaviors. Homework and strategic exercises will be part of this process. Numerous outcome studies comparing treatments have consistently shown that this form of therapy is the most effective for helping people with a wide variety of issues, from depression to anxiety to trauma to eating disorders. It can even be more effective than medication, particularly for the treatment of depression. It is considered the "gold standard" of effective, evidence-based therapy.
Positive Psychology
This theory holds that you already have strengths and virtues, and positive things happening in your life right now. By cultivating your strengths, finding your joy, and focusing the parts of your life that are already working, the challenging parts can be overcome. Psychologists and researchers, most notably Martin Seligman, PhD (past president of the American Psychological Association) and the University of Pennsylvania, have found a great deal of evidence to support these strategies. (for more info).
Solution – Focused Therapy
This short-term therapy strives to look for positive strengths and exceptions. By honing in on what works rather that what doesn't you can focus on solutions. Outcome research has demonstrated that this form of treatment can be as effective as longer-term models of therapy, but in as little as 3-5 sessions.
Schedule a Free Consultation

Experiential Therapy
The focus of this work is on creating awareness of different aspects of your experience. As your self awareness grows, you will have access to more personal strength, power, compassion for yourself, and personal resources. Experiential therapy helps you change the way you think, the way you feel, and the way you behave. Meta-analytic studies show that this kind of treatment can be as effective as CBT.
Attachment Theory
This approach emphasizes development. Human beings develop in connection with other people. Having secure and healthy relationships with others in childhood and adulthood is the foundation of emotional health and wellness. Disruptions in attachment create profound distress. Understanding your attachment patterns can help you improve your relationships with others.
Systems Theory
Systems theory emphasizes the fact that you are not an island. You are in contact with other people and are in life circumstances that impact how you think, how you feel, and what you do. You react to situations, and then your reactions impact the situations, which then continue to affect you. Such systems can be healthy and supportive, and sometimes systems can create negative reactions. There are times that the systems you inhabit must be addressed for true growth to occur.
Coaching
What most life coaches won't tell you (and might not know) is that modern life coaching is actually based on the theories of counseling that are described above. These active, dynamic approaches to growth and change yield powerful results, particularly when combined with the depth and experience of a skilled psychotherapist. The Coaches at Growing Self are Board Certified Life Coaches, and use positive, results-based coaching strategies. Coaching is positive, present and future-focused, and offers the direct feedback, structure, and accountability that traditional psychotherapy lacks.
Love, Happiness & Success Advice
From Dr. Lisa Marie Bobby's Blog and Podcast
Does your partner complain you rush to "fix" instead of listen? Here are some strategies to help you turn every conversation into an opportunity for connection.
Start Your Journey Today
Or, Get More of Your Questions About Therapy Answered: