Marriage Counseling Questions
How Much Does Marriage Counseling Cost?
By Lisa Marie Bobby, PhD, LMFT, BCC
Couples in Colorado spend an average of $25,000 on a wedding. But how much money do couples invest in the health of their marriage, and the quality of their relationship? Sadly, many couples assume that "marriage counseling costs too much" without doing the research to find out just how affordable it can be. They also can focus on the numbers rather than considering the value that good marriage counseling will bring to their lives.
At Growing Self Counseling and Life Coaching, we want your marriage to be happy and successful. We offer a variety of options for you to get real help for your relationship, including low cost classes and sliding scale rates to make your marriage counseling sessions affordable.  We may also be able to help you use your insurance benefits to cover the costs of marriage counseling with us.
Good Marriage Counseling is Priceless…
Consider this: If I were to ask you what was the most important thing in your whole life, you'd probably say it's your relationship and the happiness and wellbeing of your family. (Right?) If that is true, then taking action to keep your relationship or your marriage healthy and strong is the most valuable thing that you can do with your time and your money. Having a good marriage will bring more joy and value to your life than a new pair of skis, or even a vacation. (Going skiing is not fun when one of you is crying on the chairlift, and vacations are miserable when when you're fighting the whole time). Trust me, I talk to broken-hearted people all the time. When you've lost the love of your life, when your beautiful family has blown apart, when you're coming home to a dark, empty house with no one to love, nothing else that you do or have really matters. 
If your marriage is struggling, and the security of your family is threatened, good, quality marriage counseling can change the trajectory of your life. It can help you avoid the tragedy of divorce and the heartbreak of everything that goes along with it. It is an investment in everything that matters most.
 Good Marriage Counseling: It's Priceless. It's Also Affordable
 The whole reason I became a marriage counselor was because I wanted to help people where it matters the most. (Here's my "origin story.") 
I decided that being able to help people create a healthy, strong, stable marriages and families was the most important thing I could possibly do with my life. I also knew that I needed to make this life-changing growth work accessible to people. Not just to benefit both partners in a marriage, but their children. (And the generations of kids that would follow, all with a better chance of being rasied in a healthy supportive home because of the work their grandparents did). See my post: Why The World is A Better Place Because You Are in It.That is why a foundational principle of Growing Self is to make high quality counseling, coaching and growth work accessible. For that reason, I have structured this organization so that we have people on our team who can meet you where you are financially, and offer you affordable sliding scale rates that fit in your budget. What does "sliding scale" mean? It means that your rate per session is determined by your annual household income and the size of your family.  
Plus, in addition to private couples counseling and relationship coaching, we offer extremely affordable groups and classes that can help you make real and lasting positive changes in your relationship for a fraction of the cost of working one-on-one with a relationship expert.
"That all sounds great," you might be saying, "but really: What does marriage counseling cost?" 
Here's What YOU Can Expect to Pay For Good Marriage Counseling With Growing Self
There is nothing more important than your marriage, family and relationships. We take our responsibility to you very seriously, bringing you only the best, and brightest therapists and coaches. We have literally hundreds of therapists apply with Growing Self every year and accept almost none of them. We only work with counselors and coaches who excel at what they do, and possess a unique blend of kindness, insight, competence and professionalism. 
We believe you deserve nothing less.
We are proud to be a vibrant team of professional helpers who are at different places in their careers; each bringing different gifts of wisdom and a fresh perspective to the table. Our rates for services are determined by who on our team you work with. We have more experienced clinicians who charge more for their services. We have more affordable clinicians who are smart and effective, and newer to the field. However, please know that no matter who you work with on our team, you'll have an expert devoted to supporting you on your journey of growth and positive change.  
Our Doctoral Level Clinicians Charge $160 / 45 minute session
Our doctoral level clinicians typically have master's degrees and a PhD, PsyD, or DMFT in counseling psychology, plus certification as coaches and many years of experience experience in helping people create meaningful and lasting changes in their lives, relationships and careers. Depending on their availability, they may also have spaces available on their caseloads for sliding scale clients.
Advanced Clinicians Charge $135 / 45 min session
Our advanced counselors and coaches have been in practice for years (some for decades), have master's degrees and specific post-graduate training and experience in evidence based forms of therapy and coaching to effectively assist you around a variety of issues. They offer expert guidance to help you create positive changes in your self, your life, your career, and your relationships.  
Master's Level Clinicians Charge: $115 / 45 min session 
Our master's level clinicians all have Master's Degrees, and between 2 and 10 years of experience working in the helping professions, and are extremely competent and effective as counselors and coaches. Some master's level clinicians offer income based sliding scale rates.
Early Career Clinicians Charge $105 / 45 min session.
Our newest team members are able to offer you high quality counseling and coaching at very affordable rates. All have master's degrees in counseling psychology at least 750 client contact hours under their belt, and are working towards licensure. They work with a licensed Advanced Clinician to ensure that you get the highest level of support possible, and they participate in a biweekly case-consultation group with Dr. Lisa Marie Bobby. Some early career clinicians offer income based sliding scale rates as low as $65 per 45 minute session.
However, we all know that price and value is not the same thing. When you invest in yourself and your relationship, you reap rewards that are priceless. And, for those of you who are number's people, let's continue.
Let's Do Some Math
Efficient, strategic marriage counseling is a short-term investment in your long term happiness.
Where you go for marriage counseling matters. High quality marriage counseling doesn't (and shouldn't!) take years. In fact, research shows that most couples are able to make significant changes in their relationship in an average of 12-16 sessions.
We specialize in effective, productive therapy, coaching and marriage counseling. We use evidence based strategies that have been shown by research to be the most efficient ways of helping you make real and lasting change in your life. Our clients often get what they need in as little as 6-12 sessions.
Furthermore, weekly sessions are often only important in the beginning stages of couples counseling. While couples get traction over 6-8 weekly sessions, once they start making progress we cut back to every other week, and then monthly sessions.
But let's go to the worst case financial scenario. IF you were to work with one of our advanced clinicians, entirely out of pocket, for their full fee of $135, for 16 sessions, it would cost $2160. (Spread over about 6 months = around $360 per month). Compare that investment in the most important thing in your life with how much you paid for your couch?
If you were to work with one of our earlier career clinicians, out of pocket, at the mid-range of thier sliding scale ($85 per session) for 16 sessions it would cost you $1360. Or about $225 a month for 6 months. I personally know people who spend more than that on their cable bill.
And of course, if you were to work with one of our early career clinicians and qualify for their lowest sliding scale rate you may pay as little as $720 for an entire course of potentially life-changing marriage counseling. That breaks down to about $120 a month. Or $30 a week. Do you hear what I'm saying? You could save your marriage and your family for less than the cost of a lunch for two at Applebees.
I wanted to walk through this with you in order to put your monthly expenses for marriage counseling in perspective, because people can get hung up on "the expense" and imagine that it's much worse than it actually is. You are currenty spending much more money on lots of stuff that is not nearly as important to you as your relationship. We're talking about your life here. Changing the trajectory of your entire marriage is priceless. It is valuable beyond measure. But sadly, some people don't get that until it's too late.
Good Marriage Counseling is Cheap. Divorce is Expensive.
I don't mean to go dark here, but I know that couples make one primary mistake all the time, and it destroys their lives: They prioritize other things — usually money and time — over their marriage, and then they regret it, bitterly, when it's too late to fix it. Relationships and marriages will stretch and weather storms, to a point. All couples go through ups and downs, and working through hard times really does make your marriage stronger. But there is time when it's too late: when trust is broken beyond repair, or when one person has decided in their heart of hearts that the other cannot and will not ever be able to meet their needs, the light of attachment will flicker out. And at that point, the best marriage counselor in the world can't help you.
No one wants to get divorced. Divorce happens because either one person has passed the point of no return, or (even more tragically, in my opinion) a couple simply does not know how to mend their relationship and build bridges back to the center. But when couples on the brink of divorce try to go to marriage counseling to "work on things" often the bitterness and resentment has built to a point where it's difficult to break through. They have waited too long. The sad irony is that the same thrifty couples who didn't want to invest in marriage counseling a few years ago will now hemmorage tens of thousands of dollars — many times more than world class marriage counseling would have cost — to take their precious marriage and family apart.
In addition to being extremely painful and traumatic for everyone involved, getting divorced is breathtakingly expensive. Tens of thousands of dollars in attorney's fees, realtor's fees, maintaining separate households, child support, child care… it's harrowing to consider.
And the irony is that you wouldn't be getting divorced because you really want to get divorced.  (Who does?) You'd be getting divorced as the "final solution" to relationship problems that you don't know how to fix.
Consider that even if you went to marriage counseling every single week for one year, paying out-of-pocket, the full fee of an extremely well-qualified, top-shelf marriage counselor…. you would still not pay them even a fraction of what you'd pay just your realtor to help you take your life apart.
People who say marriage counseling is "too expensive" and are reluctant to invest in repairing their relationship often wind up paying many times more to end it. It's sad. And unnecessary.
Marriage counseling is not about the money. It's about the value that it brings to your life: Having a secure home-base of unconditional love in the center of your life, creating a warm, stable home for your children, and a lifetime of friendship and joy with your irreplaceable other… is priceless.
Free Advice From a Marriage Counselor: Invest Wisely In What Really Matters
Many couples blow through more money on one ineffective "rekindle the romance trip" they take in futile efforts to reconnect with each other than an entire course of marriage counseling would cost — hoping that things will get better and they won't need marriage counseling. Then they spend the whole time fighting, and then come home and call us to start marriage counseling. Save your money.
Invest in effective help. Hold off on buying that new couch for just a couple of months, and invest in having a warm, loving home to put that couch in instead. Then when you're done with marriage counseling you can buy the couch and snuggle on it.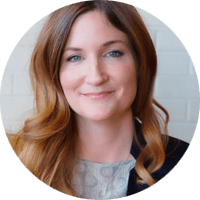 We Are Relationship Experts
We have specialized training and years of experience in helping couples reconnect. We use only evidence based strategies that have been proven by research to help you restore your strong bond, and love your relationship again.
Brenda Fahn, M.A., LMFT
Marriage Counselor, Premarital Counselor, Relationship Coach, Dating Coach, Life Coach, Therapist
Seth Bender, M.A., LMFTC
Marriage Counselor, Premarital Counselor, Relationship Coach, Dating Coach, Life Coach, Therapist
Seth is a friendly, affirming couples therapist and relationship coach who challenges couples to grow together. With his support you can become more compassionate towards each other, deepen your connection, and restore your bond.
You provided us such a safe place to be honest with ourselves and with each other our fear of being vulnerable and weak were transformed into a feeling of opportunity to be heard. My husband and I are better friends, parents, lovers and companions than we have ever been.
Have questions? Call anytime. We answer 24/7.
Have More Questions About Marriage Counseling or Couples Therapy?
We Have Answers.
If you have more questions about Marriage Counseling, we are happy to answer them in person. Schedule a free consultation session with one of our expert marriage counselors today. We offer in-person marriage counseling and couples therapy in Denver, Broomfield, Denver Tech Center and Fort Collins. We also provide online marriage counseling, online relationship coaching and couples therapy online. 
Call 720-370-1800 for personal assistance in scheduling, or schedule your free consultation online. In your first private meeting with an expert marriage counselor you can talk about your hopes for your relationship, and start moving forward together in mending your marriage.
"You provided us such a safe place to be honest with ourselves and with each other our fear of being vulnerable and weak were transformed into a feeling of opportunity to be heard. My husband and I are better friends, parents, lovers and companions than we have ever been."