Life Coaching Questions
Can Life Coaching Help Me With____?
"What Can a Denver Life Coach Help ME With?"
People seek Life Coaching for all kinds of reasons. Sometimes our clients have specific concerns that they want to resolve, like loosing weight, changing careers, or developing healthier habits. Sometimes people come to Life Coaching because they want to feel happier, more productive, or more in control of their lives.
Because Denver is such a progressive, socially conscious and health conscious community, we often have clients seek our services to help them become their "best selves" with a meaningful and fulfilling life that reflects their values.
But the real reason for — and the real value of — good Life Coaching is that it helps you be more successful in achieving whatever goals you have for yourself. To have an accountability partner and a guide that can offer you feedback, new ideas, and emotional support during your change process can make all the difference between your creating a new reality…. or continuing to spin your wheels and wish that things were different.
In general, Life Coaching is always appropriate when you have specific goals that you're working towards. But in particular, here are some examples of the specific issues we address that help our Denver and International Life Coaching clients achieve success:
Can Life Coaching Help Me Be More Productive?
Definitely. No one takes a class in school that teaches you how to be productive and get things done. Often, that's one of the reasons that people seek out a coach in the first place — because they feel like they are not making progress on their own. Often, people get by doing the "old way" until they encounter a new phase of life that pushes them past their limits– then they start to flounder. Coaching can teach you the skills and strategies you need to function at a higher level.
Your coach will help you figure out what isn't currently working, in terms of your productivity process, and help you revise it. (Or, help you build a whole new process from the ground up, if that is what's required). We'll address the mental, emotional, and behavioral aspects of productivity, and help you design effective new strategies to get things done.
Can Life Coaching Help Me Lose Weight?
Yes. Good life coaching can help you understand the mental, emotional, and circumstantial obstacles that have been in the way of successfully losing weight, and help you eliminate them. Coaching also provides the structure, assignments, insight and accountability you need to follow a long-term plan like losing weight. Coaching can work with your other weight-loss strategies, giving you additional personal, private support on your journey towards health.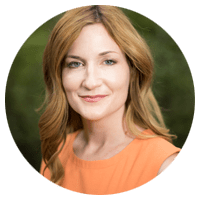 Schedule a Free Consultation
https://www.growingself.com/schedule-free-consultation-colorado-california/

Take Advantage of Our Free Resources
The Love, Happiness & Success Podcast

Schedule a Free Consultation
Can Life Coaching Help Me Stop Smoking?
Absolutely. Your coach can help you understand how your addiction to cigarettes is currently serving you and help you develop the insight and strategies you need to break the habit for good. We walk along side of you, helping provide the accountability and motivation required for long-term success.
Can Life Coaching Help Me Get Organized?
We're not going to come to your house and organize your closet, but coaches can teach you the mental, emotional, and behavioral strategies you need to practice in order to get your life under control. We can look at what isn't currently working, and help you craft a plan to change it. Then you'll get assignments that will guide you, step-by-step, and help you create your new organized, under-control reality.
Can Life Coaching Help Me With My Career?
Many people seek out coaching in order to figure out what they want to be when they grow up. Through personality tests and structured assignments, your coach can help you figure out the intersection of your talents, interests, and abilities — and match those with careers.
Once you have clarity around what you were "put here to do" your coach can help you design a plan to make it happen. Your coach will help you work your plan, step by step, until you're living in your new reality.
Can Life Coaching Help Me Feel Happier?
Yes. Most people start coaching because they feel dissatisfied with some aspect of their lives. And of course, that makes them feel unhappy. In fact, unhappiness is a pre-requisite for positive change. Nobody changes when things are fine.
As you address old ways of being that are no longer making you feel happy, and start creating a new life for yourself you will feel happier. Your coaching experience will help you feel increasingly "congruent" meaning that your outside reality matches up with your needs, values, and aspirations. For some, that kind of peace and satisfaction is the very definition of happiness.
Just knowing that you were going to ask me about my homework made me do it. I did things with you that I couldn't do on my own. Former Client
Can Life Coaching Help Me Have Better Relationships?
If you've become aware that negative patterns keep happening in your relationships, Life Coaching can help you figure out why you're getting the results you are getting. As Tony Robbins says, "If you do what you've always done, you'll get what you've always gotten." We help you figure out what's been going wrong, and the new strategies that can help you get better results in the future.
Can Life Coaching Help Me Have More Friends?
No one ever really teaches you, specifically, how to form and maintain friendships. When you're young, its relatively easy– you just fall into friendships. As an adult, you have to work at it. For many people, this feels difficult, and they feel lonely as a result.
Coaching can help you figure out what's missing from your current friend-building skill-set, and teach you the strategies you need to get better results. Coaches walk by your side as you experiment with new tools, and provide you with support as you take social risks.
Can Life Coaching Help Me Start a Business?
Starting a new business is an aspiration for many people. But it's a big, fat, hairy deal and it's really hard to do in practice. Building a business is like imagining a staircase in your head…. and then actually walking up it, one step at a time.
Coaching can help you prioritize the thousands of tiny tasks that the CEO and chief bottle-washer (you) need to do every day in order to get traction. Coaches assess for any skills-deficits that are getting in the way of your forward progress, and support them. Most of all, coaches walk with you over the long haul– helping you keep sight of the prize and keep up your motivation over the months and years of your journey towards success in entrepreneurship.
Can Life Coaching Help Me Succeed?
Yes. No matter what area of your life you'd like to improve, coaching can help you. The principles of coaching (assessment, teaching, motivation and accountability) can be applied to just about everything. The most powerful, successful people in the world rely on their coaches to help them be the very best they can be. You deserve this kind of support too.
Welcome To Growing Self Counseling & Coaching
Love, Happiness & Success Advice
From Dr. Lisa Marie Bobby's Blog and Podcast
Travel can be more than about getting a change of scenery. When you travel intentionally, it becomes a powerful vehicle for personal growth, self-discovery, and soul expansion. Get tips for intentional travel on this edition of the Love, Happiness and Success Podcast.
Have More Questions About Life Coaching?
Schedule your free consultation session, and have them answered in person. If you're in the Denver area you can meet with us at our Cherry Creek or Westminster offices. If you're elsewhere in Colorado (or the world) we can meet for coaching through online video-conferencing (Skype, FaceTime or Google Hangouts).
Help yourself to the best day and time using our online calendars below, or call the office — 720-370-1800 —for personal assistance in scheduling. We answer 24/7.
We're Effective
All our coaches have Master's Degrees or Doctorates in addition to coach training.
We use effective, evidence based techniques that get you results
We'll help you create actionable plans that move you forward.
We're Easy
Free consultations
Evening and Weekend appointments
Convenient locations in Denver, Broomfield, and Greenwood Village (DTC), & Fort Collins Colorado as well as San Francisco, California, Georgetown and Houston Texas, and Bentonville, Arkansas.
Meet across the US and Internationally through online video